This post may contain affiliate links. If you buy thru these links, we may earn a commission at no additional cost to you.
---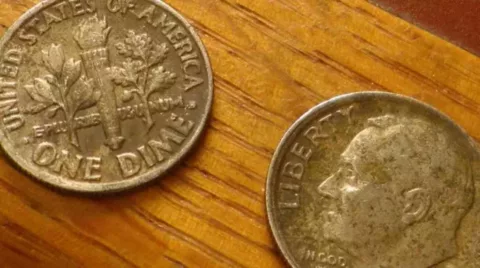 Have a 1982 dime? Wondering if you have a rare and valuable dime?
You'll be happy to know there are some 1982 dimes that are really rare… and really valuable!
While most 1982 Roosevelt dimes that you find in pocket change are worth 10 cents (face value), there are some 1982 dimes worth many times their face value — including the 1982 No Mint Mark dime. 
Here's everything you need to know about the 1982 No Mint Mark dime, the value of other 1982 dimes, and a list of rare times to look for…
1982 No Mint Mark Dime Value
The 1982 No-P dime is one of the most valuable circulating Roosevelt dimes around.
Approximately 8,000 to 10,000 left the Philadelphia Mint and were reportedly discovered in December 1982 — with most turning up in Sandusky, Ohio. In fact, many were found at the famous Cedar Point amusement park on Lake Erie.
There are actually 2 kinds of 1982 No Mint Mark dime errors:
Those exhibiting a strong strike
Those with a weak strike
As you might guess, the ones with a stronger strike are worth more than the ones with a weaker strike:
Circulated examples of the 1982 No Mint Mark dime with a strong strike are worth $50 and up. Uncirculated examples are worth $125 or more.
Circulated examples of the 1982 No Mint Mark dime with a weak strike are worth $30 and up. Uncirculated examples are worth $70 or more.
NOTE: A 1982 No-P dime exhibiting full torch bands on the reverse is worth $150 or more!
How Much Are Other 1982 Dimes Worth?
Circulated 1982-P and 1982-D dimes are about as common as other Roosevelt dimes from the 1980s. Therefore, there is no extra value for worn 1982 dimes — they're worth 10 cents apiece.
However…
An uncirculated 1982 dime is worth $1 apiece — or more.
A proof 1982-S Roosevelt dime is worth $1 apiece.
NOTE: Generally speaking, all 1982 and 1983 US coins tend to be more difficult to find in nice uncirculated grades — for the reasons mentioned below.
Why Are Uncirculated 1982 Dimes So Hard To Find?
The year 1982 represents a colorful year for Roosevelt dime enthusiasts.
Not only were the 1982 No Mint Mark dimes struck — but because relatively few 1982 dimes were saved in uncirculated condition, they are somewhat scarce in mint state grades.
The reason that 1982 dimes are scarce in uncirculated condition is twofold:
Federal budget cuts forced the United States Mint to stop producing uncirculated mint sets, which had been in production virtually every year since 1947. Many coin collectors have harvested uncirculated examples of coins from mint sets — but in years where there are no mint sets, the numbers of existing uncirculated coins tends to be smaller than usual.
There was a serious recession in the United States during the early 1980s — making it less likely that people were saving quantities of uncirculated dimes in rolls and bags.
See… it makes perfect sense why uncirculated 1982 dimes are relatively scarce, right?
IMPORTANT: Do You Know The Grade Of Your Dime?
To determine the true value of your 1982 dime, you first need to know what condition (or grade) your coin is in.
Grab a coin magnifier and a copy of the U.S. Coin Grading Standards book. Then, watch this video to see how to grade coins yourself at home:
---
A List Of Rare Dime Errors
There are several rare dimes to look for that have errors.
While the 1982 No-P Mintmark dime was the first missing-mintmark business-strike error coin, there are many No-S Mintmark proof dimes out there… and they're worth upwards of $10,000!
Read more about the 1968 No-S proof dime.
The most valuable Roosevelt dime error (in fact, one of the most valuable copper-nickel coins, period) is the 1975 No-S Roosevelt dime — only 2 are known to exist. One specimen took nearly $350,000 in 2011.
Read more about the 1975 No-S Roosevelt dime.
Here's a list of other significant Roosevelt dime errors to look for:
1960 doubled die obverse proof dime — $80+
1963 doubled die reverse dime — $15+
1964-D doubled die reverse dime — $20+
1965 silver dime — $4,000+
1970 No-S proof dime — $450+
1983 No-S proof dime — $500+
While the proof dime errors are found only in proof sets, you stand a chance of finding these error coins by searching through proof sets that may not have been searched for errors yet.
Many people have proof sets from years during which notable errors were made, yet they have no idea that valuable errors may be sitting in their proof sets!
TIP: The best places to cherrypick for no-S error dimes or other valuable oddities are yard sales and estate sales. Good luck! 
More Info About Rare & Valuable Dimes
In addition to the links I've included above, here are some other resources to help you learn more about the 1982 dime and other rare dimes: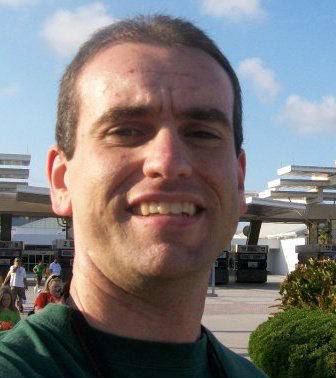 I'm the Coin Editor here at TheFunTimesGuide. My love for coins began when I was 11 years old. I primarily collect and study U.S. coins produced during the 20th century. I'm a member of the American Numismatic Association (ANA) and the Numismatic Literary Guild (NLG) and have won multiple awards from the NLG for my work as a coin journalist. I'm also the editor at the Florida United Numismatists Club (FUN Topics magazine), and author of Images of America: The United States Mint in Philadelphia (a book that explores the colorful history of the Philadelphia Mint). I've contributed hundreds of articles for various coin publications including COINage, The Numismatist, Numismatic News, Coin Dealer Newsletter, Coin Values, and CoinWeek. I've authored nearly 1,000 articles here at The Fun Times Guide to Coins (many of them with over 50K shares), and I welcome your coin questions in the comments below!