---
We write about products and services that we use. This page may contain affiliate links for which we receive a commission.
Have a 1951 wheat penny and want to know how much it's worth?
Old wheat pennies turn up in pocket change from time to time. They're also found in coin jars, old coin collections, estates, and other places.
So, how can you tell whether you have a rare 1951 penny worth thousands of dollars or a more ordinary worn 1951 penny worth only a few cents?
Here's the rundown on 1951 wheat penny values, mintage numbers, and 1951 wheat penny errors that are quite valuable…
How Much Is A 1951 Penny Worth?
Most 1951 pennies that you'll find in pocket change are worth a little more than face value. Worn 1951 wheat pennies are generally worth less than 25 cents.
However, uncirculated 1951 Lincoln cents and those struck as proofs are worth significantly more than face value.
Other rare and valuable 1951 pennies are those that contain errors and varieties, such as:
The record price for any 1951 penny was $10,350 paid in 2006 for a Mint State-67 "Red" specimen with original, freshly minted reddish-orange color.
How Many 1951 Pennies Were Made?
While you may not see many 1951 pennies in circulation today, nearly 1 billion were made.
Here are the different 1951 wheat penny issues, how many 1951 pennies were made, and what they're worth in uncirculated and proof condition:
1951 no mintmark penny (Philadelphia): 284,576,000 minted — 50+ cents
1951-D penny (Denver): 625,355,000 minted — 40+ cents
1951-S penny (San Francisco): 136,010,000 minted — 75+ cents
1951 proof penny: 57,500 minted — $45+
1951 Wheat Penny Errors
There are many 1951 pennies that were incorrectly struck. These are usually worth a significant premium.
Here are some of the 1951 wheat penny errors that collectors know about, and their approximate values:
1951 doubled die obverse penny — $10 to $25+
1951-D doubled die obverse penny — $10 to $25+
1951-D repunched mintmark penny (D over D over D) — $3 to $5+
1951-S, D over S overmintmark penny — $15 to $30+
While there are only a few 1951 wheat penny varieties and errors listed here, there are many more out there. Chances are, there are several other 1951 penny errors yet to be discovered by collectors.
Are 1951 Pennies Worth Collecting?
Absolutely! Old pennies are highly collectible, and 1951 wheat cents are no exception.
Many hobbyists add 1951 pennies to their Lincoln cent collections — such as old wheat penny sets spanning the years 1909 through 1958.
You can buy 1951 pennies from a coin dealer. However, with enough looking through pocket change or coin rolls, you may find a valuable 1951 wheat penny for face value… Yep, just one cent!
What Else Happened When Your 1951 Penny Was Made?
1951 pennies were struck during a busy year in history. Here's a look at some of the events and happenings from 1951:
UNIVAC (Universal Automatic Computer) became the first commercial computer made in the United States. The data-processing machine, first used to process United States Census Bureau information, used 5,000 vacuum tubes, weighed some 16,000 pounds, and was about the size of a typical bedroom!
The United States began testing nuclear bombs at a test site in Nevada — where more than 900 nuclear device tests would be conducted through 1992.
The first direct-dial coast-to-coast telephone call was placed between Mayor M. Leslie Denning of Englewood, New Jersey and Mayor Frank Osborne of Alameda, California — marking the first time such a long-distance call was completed without the use of an operator.
Iconic TV show I Love Lucy premiered on CBS on the evening of October 15, 1951 — starring Lucille Ball as Lucy Ricardo and Desi Arnaz as her Cuban American band leader husband (also her husband in real life). Vivian Vance and William Frawley starred as the Ricardos' landlords, Fred and Ethel Mertz. The show was filmed in Hollywood before a live studio audience and became one of the most popular TV shows of all time, winning multiple Emmy awards before the series ended in May 1957.
Color TV was broadcast for the first time on a test basis from the Empire State Building in New York City.
The 22nd Amendment was passed, limiting United States presidents to 2 terms in the White House — totaling a maximum of 8 years. This eliminated the chances of another long-term presidency such as that of Franklin Delano Roosevelt, who won 4 terms as president spanning from 1933 until his death in 1945.
Top TV shows in addition to I Love Lucy included Dragnet, The Red Skelton Show, Amos 'N' Andy, What's My Line? The Roy Rogers Show, and The Ed Sullivan Show.
Hit songs in 1951 were "Too Young" by Nat King Cole, "Because Of You" by Tony Bennett, "How High The Moon" by Les Paul and Mary Ford, "Come On-A My House" by Rosemary Clooney, and "Sweet Violets" by Dinah Shore.
Popular movies in 1951 included The Day The Earth Stood Still, A Streetcar Named Desire, An American In Paris, Ace In The Hole, The African Queen, Showboat, and Disney's Alice In Wonderland.
More Info About Valuable Old Pennies
In addition to the links I've included above, here are some of our other articles about wheat pennies, including the 1951 wheat penny: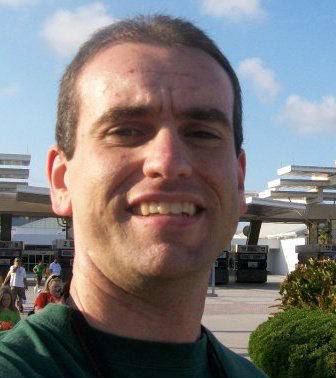 I'm the Coin Editor here at TheFunTimesGuide. My love for coins began when I was 11 years old. I primarily collect and study U.S. coins produced during the 20th century. I'm a member of the American Numismatic Association (ANA) and the Numismatic Literary Guild (NLG) and have won multiple awards from the NLG for my work as a coin journalist. I'm also the editor at CDN Publishing (a trusted source for the price of U.S. rare coins), editor at the Florida United Numismatists Club (FUN Topics magazine), and author of Images of America: The United States Mint in Philadelphia (a book that explores the colorful history of the Philadelphia Mint). I've contributed hundreds of articles for various coin publications including COINage, The Numismatist, Numismatic News, Coin Dealer Newsletter, Coin Values, and CoinWeek. I've also authored nearly 1,000 articles here at The Fun Times Guide to Coins (many of them with over 50K shares), and I welcome your coin questions in the comments below!