This post may contain affiliate links. If you buy thru these links, we may earn a commission at no additional cost to you.
---
They say "good things come in small packages," and when it comes to buying gifts for coin collectors, this adage can be especially true.
But how do you know if the gift you're buying for a coin collector is really a good thing or a raw deal?
I've written before on gift ideas for coin collectors. Those ideas included books, albums, and other necessities.
But what if you want to buy coins for the coin collector in your life?
Before You Buy Coins As Gifts…
Well, admittedly, buying coin gifts can be a little more complicated to figure out if you're not a seasoned coin hobbyist.
You really can't just go to a coin dealer and ask for "a" silver dollar or any "mint condition" Lincoln wheat ears penny.
Unless you've bought numismatic coins before, you're going to learn that it's not really that simple to buy a coin, unfortunately.
There are a lot of different factors that go into buying coins — many more than I could fully divulge here in just 1 post.
But what I'm going to try and do for you is make buying coins as holiday gifts a little simpler with 6 key things to consider:
#1 – Buy certified coins.
Certified coins have been inspected and authenticated by some of the coin industry's top professionals. They are housed in sonically sealed, tamper-evident plastic.
These so-called slabbed coins aren't always perfect, but so long as you buy certified coins from reputable authentication services, you should be OK.
Here's a list of the top 4 coin grading companies, in no particular order:
Coin dealers usually refer to these companies by their acronyms (in parenthesis above), which makes it a little easier to verbally refer to these companies when talking about slabbed coins.
Slabbed coins are often quite expensive, but many are also cheap. It's possible to buy slabbed coins of some series (such as modern Lincoln cents, Jefferson nickels, Roosevelt dimes, and Washington quarters) for less than $10 each.
#2 – Beware of cleaned coins.
If you're not familiar with the coin hobby, you may think a cleaned coin is a good thing. However, most coin collectors regard cleaned coins as nothing more than damaged.
Here's what's most important for you to know if you're giving coins as gifts:
Don't clean any coins that you'll be giving as a gift. (Really, you should avoid cleaning coins altogether.)
Avoid buying coins that have been cleaned. Here's how to tell cleaned coins from uncleaned coins: If a coin looks well worn and has very few sharp, crisp details but looks extra shiny and doesn't have any dirt or darkness around the lettering and details, it may have been cleaned.
#3 – Avoid colored novelty coins (…unless you know the collector likes them).
You see them advertised on TV all the time — colorized coins. Sure, they look pretty and unique, and they do make great gifts, especially for non-coin collectors who may enjoy the vibrant designs.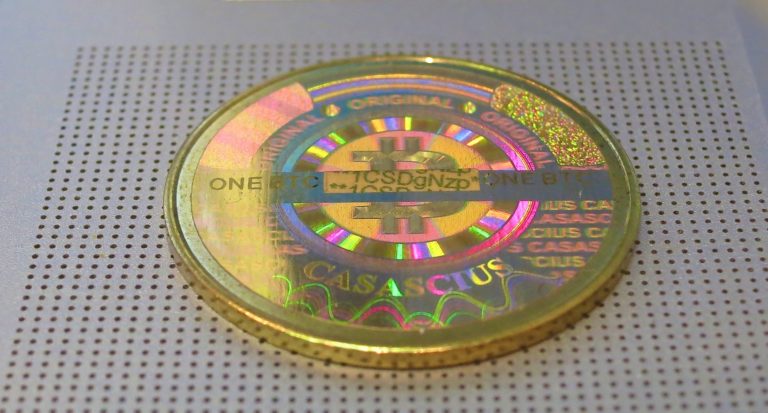 But serious coin collectors tend to avoid coins that have been colored or painted outside the Mint. In fact, colorized coins are largely regarded as altered pieces.
A kind word for them in the numismatic community would be "novelty coins."
Stick to normal coins — unless, of course, your recipient has an affinity for colorized coins or other novelty coinage.
#4 – Be sure the coins you buy are authentic.
If you're buying slabbed coins (as recommended in tip #1), then you should be all set to go here.
But if you don't buy slabbed coins, yet you still want to ensure the pieces you buy are authentic — then what do you do?
My best answer (and one of my favorite ways to buy coins) is to stop by your friendly local coin dealer.
If you're fortunate to find a coin dealer nearby, by all means visit their shop when you're looking to buy coins.
Chances are, if they've been in business for many years, they probably haven't managed to do that by ripping customers off by selling counterfeit coins.
If you don't know any coin dealers nearby, try looking for reputable coin shops on the coin dealer search engine provided by the Professional Numismatists Guild (PNG). That should help you track down some great coin dealers in your neck of the woods.
#5 – Make sure the coins you buy are wanted by the recipient.
Some coin collectors have what they call a "want list." It's essentially a wish list of coins that they hope to buy someday.
You could casually ask the gift recipient what coins they want.
Of course, you don't want to be too obvious: "Jim, I hear you collect coins. What types of coins do you want for your birthday?"
Yeah, that may not be the best way to go about it.
Maybe, you should try this…
Mary — "Jim, I hear you're a coin collector. So, what types of coins do you collect? Pennies?"
Jim — "Yes, Mary, I love pennies."
Mary — "Oh! Do you have that 1909 penny?"
Jim — "The 1909-S VDB penny?"
Mary — "Yep!"
Jim — "No, but I'd love to buy it someday. Costs more than $1,000."
Mary — "Whew, Jim. That's a pretty penny. Any other expensive coins you're hoping to buy for your collection?"
Jim — "Well, Mary, I have had my eye on a 1931-S penny. Would cost me a hundred dollars. But I've got the light bill to pay, so…"
OK, maybe that won't be exactly how your conversation with the person you're buying coins for will go, but there's a conversation-starting idea, nevertheless!
#6 – Check money-back guarantees and return policies.
No matter what coin dealer you buy from, make sure they offer a money-back return policy, just in case the recipient decides to buy something else.
Return policies are also a good assurance that the dealer isn't trying to pull a fast one on you.
From brick-and-mortar coin shops to online coin sellers, reputable coin dealers usually offer a return policy.
Remember, though… for coins to be returnable, they nohormally have to be left inside their original holders.
More Great Gifts For Coin Collectors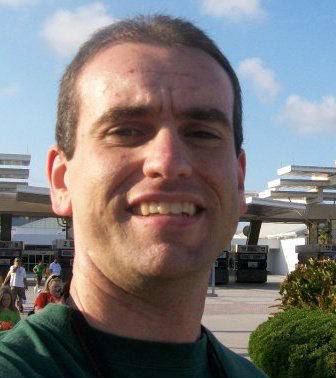 I'm the Coin Editor here at TheFunTimesGuide. My love for coins began when I was 11 years old. I primarily collect and study U.S. coins produced during the 20th century. I'm a member of the American Numismatic Association (ANA) and the Numismatic Literary Guild (NLG) and have won multiple awards from the NLG for my work as a coin journalist. I'm also the editor at the Florida United Numismatists Club (FUN Topics magazine), and author of Images of America: The United States Mint in Philadelphia (a book that explores the colorful history of the Philadelphia Mint). I've contributed hundreds of articles for various coin publications including COINage, The Numismatist, Numismatic News, Coin Dealer Newsletter, Coin Values, and CoinWeek. I've authored nearly 1,000 articles here at The Fun Times Guide to Coins (many of them with over 50K shares), and I welcome your coin questions in the comments below!