Every year, countless people find themselves unsure of what to buy their loved one.
Instead of giving someone a gift card, cash, a tie or blouse that they almost know for a fact may never be worn, why not give a gift that may reap investment rewards?
You may want to consider giving silver and gold bullion coins.
Determining Which Coin To Buy
Before buying a coin, consider what the purpose of the purchase is:
Are you hoping to buy some silver or gold bullion for the young child who may hold onto them for 20 years, while the coins hopefully increase in value before they cashes them in?
Do you want to pursue silver and gold bullion coins for the 40-something person or couple in your life who may want to include the coins in a retirement plan?
What about the retirees who might sell them soon?
These factors will help shape your purchase decision.
The good news is that there are plenty of options in terms of both cost and variety of coin to choose from. No matter how deep or shallow your pocket, there is a bullion coin on the market that will certainly please the recipient.
The only downside comes in the uncertainty of where bullion prices may be in the coming months and years ahead. One thing is for sure: buy the bullion coin with the idea that it offers potential investment returns, but be aware that the price may also drop.
At the very least, the silver or gold bullion coin offers a beautiful investment item that can be held in the hand, touched, wrapped in a box, and actually may be something the recipient will enjoy looking at. If it increases in value, that's a bonus.
Precious Metals Are Priceless
While silver and gold prices have been dropping recently, you shouldn't necessarily consider precious metals a poor investment. In fact, you may want to buy now while the prices are on the decline ("Buy low, sell high," right?).
Also remember that gold and silver are enjoyed by all, year after year.
While stocks and real estate may be fads, it seems there is always a market for gold and silver.
Fun Facts About Gold And Silver Coins
U.S. bullion coins are called "Eagles"

U.S. silver bullion coins currently come in only one size — one ounce.
U.S. gold bullion coins range in weights from one tenth-ounce up to one ounce.
2008 dated one-ounce uncirculated Silver Eagle coins currently can be bought from the U.S. Mint for $25.95. whereas the tenth-ounce Gold Eagle coins can be purchased for $154.95 each. The prices escalate proportionately from there, with the quarter-ounce, half-ounce, and one-ounce coins costing around $287.95, $509.9525, and $974.95 respectively.
Proof bullion coins range higher in price:
While the U.S. Mint is not currently selling proof Silver Eagles, they were most recently priced at $37.95.
Proof Gold Eagles are currently selling for $162.95, $302.45, $534.95, and $1024.95 for tenth, quarter, half, and one-ounce pieces respectively.
Earlier-dated bullion coins can be ought from coin dealers, who can be found online and in your town. Prices for these vary by date and specimen quality (uncirculated versus proof).
Coins can never be guaranteed as being a solid investment. However, they do offer the potential of being a liquid asset.
While I am not a professional coin investor or broker, I do offer this educational insight as a means of providing ideas. But please know that investing in coins is something that should be done at your own risk.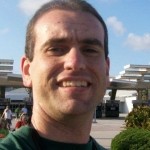 I'm a roller coaster junkie, a weather enthusiast, a frequent traveler, and a numismatist. My love for coins began when I was 11 years old. I primarily collect and study U.S. coins produced during the 20th century. I'm a member of the American Numismatic Association (ANA) and the Numismatic Literary Guild (NLG). I've also been studying meteorology and watching weather patterns for years. I enjoy sharing little-known facts and fun stuff about coins, weather, travel, health, food, and living green… on a budget.
...