The 8th Presidential dollar in the series and 4th of those minted in 2008 is now reaching Americans' pockets — the Martin Van Buren dollar.
The Martin Van Buren dollar, first released to the public on November 13, 2008, was the center of a special "launch" ceremony in Kinderhook, New York on December 5, 2008.
The event, honoring the anniversary of Van Buren's birth (he would have turned 226 years old), saw public turnout and many clamored to get their hands on the new dollar coin.
The Martin Van Buren dollar is now turning up in some people's pockets and purses.

Fun Facts About The Coin

The Van Buren dollar will be the last in the Presidential Dollar series where the phrase "In God We Trust" is located on the edge. In 2009, "In God We Trust" will be located on the obverse (front, or heads side) of the coin.

The Van Buren dollar coin measures 26.50 millimeters in diameter and is 2 millimeters thick.

The Van Buren dollar coin weighs 8.1 grams.

The Van Buren dollar coin is made from a composition of 88.5% copper, 6% zinc, 3.5% manganese, and 2% nickel.

The obverse was designed by Joel Iskowitz and sculpted by Phebe Hemphill. Don Everhart is the designer and sculptor-engraver for the reverse (back, or tails side), on which you can find a beautiful image of the Statue of Liberty.
Fun Facts About Martin Van Buren:
Van Buren was the first president born as an American citizen.

Van Buren was the first non-British-American president (Van Buren was a Dutch-American).

Van Buren served one term, from 1837 to 1841.

Van Buren's political resume from before his becoming our nation's 8th president includes serving as the Governor of New York, Secretary of State, Senator, and Vice President. He was also an ambassador to Great Britain.

Van Buren was an effective, popular, and well-skilled figure who was nicknamed "The Mistletoe Politician," "The Little Magician," and "The Red Fox of Kinderhook."
Where To Get Van Buren Dollar Coins
The new Van Buren dollar can be found at many banks. Certain stores and vending machines also give out Van Buren dollars in change.
If you want new, uncirculated examples of the Van Buren dollar coin straight from the mint, visit the U.S. Mint's website, or check out a coin dealer in your town or online.
Van Buren dollars are being produced for circulation at both the Philadelphia and Denver mints, and in proof at the San Francisco mint.
Van Buren dollars are currently worth face value if worn, and only a small premium if uncalculated.
Here's more information about the Van Buren dollar coin.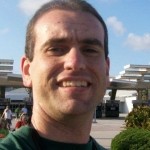 Author:
Joshua McMorrow-Hernandez
I'm a roller coaster junkie, a weather enthusiast, a frequent traveler, and a numismatist. My love for coins began when I was 11 years old. I primarily collect and study U.S. coins produced during the 20th century. I'm a member of the American Numismatic Association (ANA) and the Numismatic Literary Guild (NLG). I've also been studying meteorology and watching weather patterns for years. I enjoy sharing little-known facts and fun stuff about coins, weather, travel, health, food, and living green... on a budget.