This post may contain affiliate links. If you buy thru these links, we may earn a commission at no additional cost to you.
---
Are you trying to find the perfect gift for a coin collector who has everything?
Or maybe you're simply not as well-versed in coin collecting to know what to get an advanced coin collector.
You're in luck! Chances are, the experienced coin collector will appreciate receiving any of the following items as a gift. Many of these can be found online, too.
#1  Subscription To A Coin Periodical
Many advanced coin collectors love studying up on their favorite coins and staying on top of the latest coin news.
Publications like these are all highly popular and have large followings:
The links above go to the main subscription page for each publication. However, be sure to check each site's homepage to see if they have special "gift subscription" options as well. Also, it might be a good idea to look for coin magazines on Amazon, as they often feature lower subscription rates.
#2  ANA Membership
What is the ANA? The American Numismatist Association is a Congress-chartered organization which dates back to 1891.
Headquartered in Hot Springs, Colorado, the ANA is a 32,000-member strong group dedicated to educating, engaging, and protecting the coin collector through a number of wonderful offerings granted to all who join.
The ANA is widely recognized for its efforts to inform numismatists (and the wider public in general) through awareness of coins and their history.
The ANA provides a number of services aimed at the coin collector. They also host and sponsor a number of events annually. 
The ANA gives access to a wealth of resources to its members. ANA membership benefits include:
Subscription to the renowned periodical called "The Numismatist"
Access to grading and slabbing services
Ability to check-out books from the ANA's extensive 50,000-title library
A youth program for new coin collectors
Help in locating insurance for coin collections
Consumer advocacy in support of coin collecting as a hobby
Inside track on finding local & regional coin clubs
Membership rates start at $36
#3  Holiday Coins
Want to give your favorite coin collector something special?
How about a coin to commemorate the season?
Many private coin manufacturers offer coins and "rounds" (circular, medal-type coins that often are produced from silver) with designs celebrating everything ranging from graduation and birthdays to Christmas and Valentine's Day.
Many of these coins cost less than $25-$30, and can be obtained from many coin dealers.
Check the Internet for such offers.
#4  Coin Loupe
A coin loupe (otherwise known as a magnifying glass) makes a perfect gift for the advanced collector.
Coin loupes differ from typical magnifying glasses in that they offer extremely high magnification (usually 10X-30X magnification) and are easier for the collector to handle.
Coin loupes feature round lenses, most of which flip in and out of a metal or plastic case.
Many models feature multiple lenses which fold under or over each other, allowing the viewer to flip lenses in or out of the case — increasing or decreasing the magnification of the coin one is viewing.
My recommendation is to spend the money and buy a high-quality coin loupe. A good, chrome-plated coin loupe can cost less than $10.
#5  Coin Vault or Safe
One of the most cherished gifts the advanced ccoin collector could receive is protection for their coin collection itself.
Some collectors simply cannot afford or neglect to store their prized collections in durable, fireproof, waterproof vaults, safes or boxes. That is where you come in.
Knowing how large your favorite numismatist's collection is will help you decide which type of box to purchase. Be sure to allow room for growth, though. Buying a safe that's just barely big enough for the collection they today will not allow for room to grow as the months and years roll on.
Buy a vault rated for fire and water protection, not just fire protection. And consider buying a box that gives the collector the option to anchor it to the wall (or floor) for better protection against theft.
If this person already has a coin vault for their home, then consider buying a high-quality, lockable, waterproof & fireproof safe. Models vary in size and price, but keep in mind that the heavier and larger the safe is, the harder it will be to carry around.
A portable box is good for the coin collector who travels with their coins (such as to coin shows), evacuates from natural disasters frequently (people fleeing from hurricanes, wildfires, and floods), or those who are frequently are moving from residence to residence.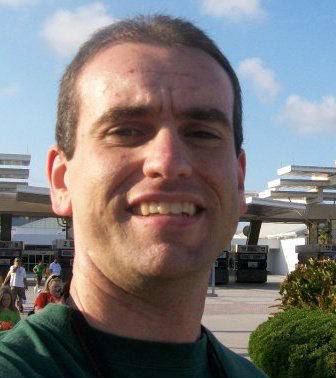 I'm the Coin Editor here at TheFunTimesGuide. My love for coins began when I was 11 years old. I primarily collect and study U.S. coins produced during the 20th century. I'm a member of the American Numismatic Association (ANA) and the Numismatic Literary Guild (NLG) and have won multiple awards from the NLG for my work as a coin journalist. I'm also the editor at the Florida United Numismatists Club (FUN Topics magazine), and author of Images of America: The United States Mint in Philadelphia (a book that explores the colorful history of the Philadelphia Mint). I've contributed hundreds of articles for various coin publications including COINage, The Numismatist, Numismatic News, Coin Dealer Newsletter, Coin Values, and CoinWeek. I've authored nearly 1,000 articles here at The Fun Times Guide to Coins (many of them with over 50K shares), and I welcome your coin questions in the comments below!