---
This post may contain affiliate links. If you purchase through these links, we may earn a small commission at no additional cost to yourself.
---
If you're a coin collector or simply somebody who appreciates history, buying collectible coins is either something you've thought about doing or have already done and would like expert advice on.
Because the coin market is ever changing, it can be difficult to know which tips, tricks, and strategies may work best when buying collectible coins.
While you may think there are lots of insider secrets when it comes to the coin market, the truth is that using sound judgment, a little market research, and relying on a bit of luck every now and then are often the best ways to purchase coins.
Here are 5 great tips that you'll want to use the next time you purchase collectible coins…
#1. Know market values – Whether you're a new comer to the coin market or have been purchasing coins for years, the knowledge you gain about how much the coin you want to buy is actually worth will help you immensely when it comes time to buy that piece. After all, knowing values will help you figure out if the price a dealer is asking is fair and may give you a little advantage if you want to try your hand at (fairly) haggling the price down a bit. Check out online coin price guides as well as value guides like the Coin Dealer Newsletter or any of the great coin books you can find at your local library or bookstore.
#2. Learn about the types of collectible coins you're interested in – This may sound like pretty basic advice, but you'd be surprised how many coin collectors, especially new ones, don't really know much about the coins they like collecting. Researching the history, background, minting varieties, and more about your favorite coins will make you a more knowledgeable buyer and may even help you to spot real bargains on those collectible coins that less informed coin collectors might overlook.
#3. Make a plan – While some coin collectors like following their noses when it comes to buying coins, it can really help you as both a numismatist and a coin buyer if you know what your aims are. This can help you plan your purchases more carefully and make it easy to prioritize which pieces you need to buy first to achieve those goals.
#4. Attend coin shows – If you live anywhere near a large city, chances are that there will be a coin show coming your way in the not-too-distant future. Coin shows make wonderful places to buy collectible coins not just because there are multitudes of coins to choose from at these events, but also many coin dealers will offer discount prices on certain pieces that have been languishing in their inventories.
#5. Window shop – Sometimes you need to act quickly to buy the collectible coins you want, but in most cases there are plenty of similar specimens available for you to choose from. Though you may have your eye on a specific coin, there may be others like it offered at lower prices or in better condition. Think carefully before you buy collectible coins, especially the really expensive ones, and make sure you're really happy with the piece you think you want to purchase. The last thing you want to suffer through is buyer's remorse.
Indeed, there are many factors that come into play when buying collectible coins. However, heeding the five tips above can help you to make wiser purchases and will go a long way toward helping you to become an expert coin buyer.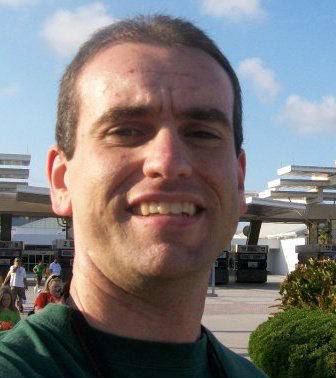 I'm the Coin Editor here at TheFunTimesGuide. My love for coins began when I was 11 years old. I primarily collect and study U.S. coins produced during the 20th century. I'm a member of the American Numismatic Association (ANA) and the Numismatic Literary Guild (NLG) and have won multiple awards from the NLG for my work as a coin journalist. I'm also the editor at the Florida United Numismatists Club (FUN Topics magazine), and author of Images of America: The United States Mint in Philadelphia (a book that explores the colorful history of the Philadelphia Mint). I've contributed hundreds of articles for various coin publications including COINage, The Numismatist, Numismatic News, Coin Dealer Newsletter, Coin Values, and CoinWeek. I've authored nearly 1,000 articles here at The Fun Times Guide to Coins (many of them with over 50K shares), and I welcome your coin questions in the comments below!