This post may contain affiliate links. If you buy thru these links, we may earn a commission at no additional cost to you.
---
Gold coins have always been a favorite among coin collectors.
But, in recent years, gold prices have been surging. In fact, as of this writing, gold coin prices stand at around $1,500 per ounce.
That means it's getting pretty expensive for most people to buy even one gold coin – let alone a whole collection of them!
So where are the cheap gold coins? Are there any inexpensive gold coins available?
While prices for gold coins across the board are up from over a few years ago, it's still possible to spend less than $500 for gold coins.
Check out this list of 5 popular types of cheap gold coins that, with a per-ounce bullion value of around $1,500, can be had for under $500 each.
1/10 Oz. And 1/4 Oz. American Gold Eagles
These popular bullion coins have been made since 1986 and come in various sizes:
one-ounce (1 oz.)
half-ounce (1/2 oz.)
quarter-ounce (1/4 oz.)
tenth-ounce (1/10 oz.)
While the one-ounce and half-ounce options are currently selling for more than $500, the tenth- and quarter-ounce American gold eagles are relatively cheap gold coins at roughly $175 and $430 each, respectively.
Even if prices are to fluctuate, these are still the cheapest of the gold United States bullion coins available.
Canadian Gold Maple Leaf Coins
The Canadian equivalent of the United States bullion coins series is the Canadian Maple Leaf coin which was introduced in 1979.
It comes in the following sizes:
one-ounce
half-ounce
quarter-ounce
tenth-ounce
Also, like the American Gold Eagle program, the tenth-ounce and quarter-ounce Canadian gold coins are available for around $175 and $430 each when gold is valued at approximately $1,500 per ounce.
If your budget is really tight, you may want to opt for Canadian twentieth-ounce (1/20) gold coins. These cheap gold coins presently sell for around $120 each.
South Africa Krugerrand
In 1967, Krugerrands became the first modern gold bullion coins and have since become one of the most popular worldwide.
Krugerrands are available in the following sizes:
one-ounce
half-ounce
quarter-ounce
tenth-ounce
Prices for this gold coin are roughly similar to their United States and Canadian counterparts — with the tenth-ounce and quarter-ounce sizes being the most affordable at under $500 each.
Mexican Gold Pesos
If you want some really cheap gold coins, you may want to look to our neighbors to the south. Mexico's gold coins come in various peso denominations that sell for under $500:
2 peso coin
2-1/2 pesos coin
5 peso coin
10 peso coin
The smallest of these gold coins, the 2 peso denomination, weighs in with about .0482 ounces of gold on a coin scale. Though relatively tiny compared to other gold coins, the 2 peso is one of the most affordable gold coins available (around $80) and is perfect for coin collectors who want an example of a beautiful gold coin at a cheap price.
The other gold coins from Mexico listed here sell for prices between $120 and $400 each.
Small Denomination Old United States Gold Coins
We've mainly covered bullion coins, so far.
But, did you know that you can get your hands on some historic, old U.S. gold coins for under $500 apiece?
In fact, it's still possible to acquire an example of 1800s and early 1900s United States gold coins at some pretty reasonable prices!
The United States made gold coins for general circulation until 1933, and these coins were minted in denominations ranging from one-dollar up through twenty-dollars.
Here's a list of old, cheap gold coins that coin collectors love:
Type 1 Liberty Gold Dollar (1849 to 1854) $200 and up
Type 2 Small Indian Head Gold Dollar (1854 to 1856) $300 and up
Type 3 Large Indian Head Gold Dollar (1856 to 1889) $250 and up
Liberty Head Quarter Eagles ($2.50 coin; 1840 to 1907) $320 and up
Indian Head Quarter Eagles (1908 to 1929) $300 and up
Liberty Head Half Eagles ($5 coin; 1839 to 1908) $400 and up
Indian Head Half Eagles (1908 to 1929) $420 and up
The Bottom Line…
As you can see, there are U.S. gold coins to suit practically any budget.
There are plenty of beautiful, cheap gold coins that can be had for under $500.
Perhaps the best gold coins for a coin collector or coin investor on a strict budget are American gold eagles and common pre-1934 U.S. gold coins. These can be had for as little as $200 to $500 each in some cases.
Rare U.S. gold coins cost several thousand dollars but, being rare, bring the owner some potential profit when selling (note the word potential… there are no guarantees in coin investing!)
Commemorative gold coins can be had for under $500 right now. (Commemorative gold coins are legal tender but not intended for circulation.) These coins honor special people, places, and events.
The key to getting the best value for your money when buying gold coins (or any coins) is to know what you're buying and to only purchase coins from reputable coin dealers.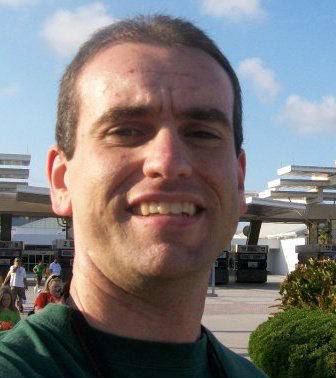 I'm the Coin Editor here at TheFunTimesGuide. My love for coins began when I was 11 years old. I primarily collect and study U.S. coins produced during the 20th century. I'm a member of the American Numismatic Association (ANA) and the Numismatic Literary Guild (NLG) and have won multiple awards from the NLG for my work as a coin journalist. I'm also the editor at the Florida United Numismatists Club (FUN Topics magazine), and author of Images of America: The United States Mint in Philadelphia (a book that explores the colorful history of the Philadelphia Mint). I've contributed hundreds of articles for various coin publications including COINage, The Numismatist, Numismatic News, Coin Dealer Newsletter, Coin Values, and CoinWeek. I've authored nearly 1,000 articles here at The Fun Times Guide to Coins (many of them with over 50K shares), and I welcome your coin questions in the comments below!