Gift giving is an essential part of many holidays. Giving the right gifts to the right people can be personally rewarding but also a bit challenging.
After all, some people can be a little hard to buy for.
Buying a gift for the coin collector you know and love, however, doesn't have to be a challenge – not if you consider some of these gift ideas that will make any numismatist happy.
I have suggested several gift ideas for new coin collectors and gift ideas for advanced coin collectors before. Following are 5 more gift ideas that the coin collectors in your life will love!
#1  Coin Magazine Subscription
Staying on top of the latest in the coin world is important to any numismatist. Consider giving your favorite coin collector a subscription to a coin magazine.
There are several wonderfully informative and entertaining coin magazines available, including:
1-year coin magazine subscriptions generally cost between $30 to $50, depending on the magazine. (Some cost more, some less.)
#2  Modern Commemorative Coins
Want a cheap but neat coin gift that any collector will love? Try giving a modern commemorative coin to the coin collector in your life.
Modern commemorative coins (those made in the United States since 1982) feature a wide variety of subjects, including:
The Olympics
Athletes
The Statue of Liberty
Presidents
Wars, War Veterans, and the Military
National Monuments
Much, Much More!
Modern commemorative coins are generally priced from about $10 to $50, with some costing less and priced higher. Some examples of modern commemorative coins which cost less than $25 as of this writing are:
1982 George Washington half dollar: $10 in either proof or uncirculated
1986 Statue of Liberty silver dollar: $20 in either proof or uncirculated
1991-95 (struck in 1993) World War II half dollar: $20 in either proof or uncirculated
1995 Atlanta Olympic Games (1996) Baseball half dollar: $18 in either proof or uncirculated
2003 First Flight Centennial half dollar: $18 in either proof or uncirculated
These are only a few examples of the many modern commemoratives available. However, as you probably sense from reading the brief list above, the number of topics available really is diverse.
You will certainly find a modern commemorative coin that the coin collector on your gift-giving list will love and enjoy for years to come.
#3  Bullion Coins
Gold and silver have been hot recently. In fact, many investors have been stocking away gold and silver bullion coins.
Why?
Because gold and silver coins have been increasing in value over the past several months.
While this gift-giving guide is not intended to suggest or imply any investment strategies, here are a few bullion coin ideas that may just make the holiday a little brighter for the coin collector you love.
1/4 (one-quarter) ounce uncirculated gold American Eagle:  $300 to $325 each
1/10 (one-tenth) ounce uncirculated gold American Eagle:  $125 to $150 each
1 ounce uncirculated silver American Eagle: $20 to $25 each
The United States Mint is a great place to buy some bullion coins. However, the U.S. Mint has been having a few difficulties keeping certain bullion coins in stock as of late because of increasing demand. Therefore, it is probably best to purchase silver or gold bullion coins through your local coin dealer or an online supplier.
#4  Slabbed Coins
3rd-party graded coins, are those which have been authenticated, graded, and encapsulated in a tamper-evident plastic holder.
4 of the popular, respected 3rd-party coin grading companies are:
While it can cost $10 to $30 to grade each coin submitted, buying already slabbed coins can cost less for each piece. In fact, some coin dealers are selling modern slabbed coins for as little as $5 each.
These modern coins often grade between MS-64 and MS 66 (or Proof 64 to Proof 66) and make beautiful, inexpensive additions to any collection of United States coins. Be sure to check out the latest slabbed coin inventories from a local coin dealer to see what slabbed coins are available. And  ask if there are any discount slabbed coins available. Many coin dealers have at least a few slabbed coins selling for less than $15 to $20 each.
#5  Coin Gift Certificate
Have you exhausted all your options, and you still don't know what to buy your favorite coin collector this year?
Why not buy them a gift certificate or gift card from a coin dealer? That way, they can pick out whatever they want or need for their coin collection on their own!
Many coin dealers will issue you a gift certificate or gift card to be used at their coin store. Be sure to ask what denominations are available and when the gift certificate expires.
More Fun Coin Gift Ideas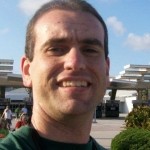 I'm a roller coaster junkie, a weather enthusiast, a frequent traveler, and a numismatist. My love for coins began when I was 11 years old. I primarily collect and study U.S. coins produced during the 20th century. I'm a member of the American Numismatic Association (ANA) and the Numismatic Literary Guild (NLG). I've also been studying meteorology and watching weather patterns for years. I enjoy sharing little-known facts and fun stuff about coins, weather, travel, health, food, and living green… on a budget.
...