This post may contain affiliate links. If you buy thru these links, we may earn a commission at no additional cost to you.
---
The economy is forcing a lot of people to cut back on what they spend.
Going out to a restaurant, getting your hair cut, and getting your lawn mowed means paying for the service, then tipping on top of that.
If you're short on cash but long on "extra" coins in your coin collection that you no longer need or want, you might want to give away those old coins as gifts or tips for the services you pay for!
It's fun! Plus, you never know when someone else might become intrigued enough to start their own coin collection…
Give Coins As Tips

Think of it this way…
Those old coins are usually worth more than face value. Silver dimes (especially old Barber and Mercury dimes) are worth at least $3 to $5 each. That's tip money for a meal you might buy at your local restaurant!
That Walking Liberty or Franklin half dollar is worth at least $5 to $7. It might make a nice tip for your hair dresser (or a really nice tip for your barber). Hey, while you're at it, why not give your barber a "Barber" quarter or half dollar as a tip — it's a fun and symbolic tip that will not be overlooked!
You get the idea here. Those old coins may not fetch you much at the coin dealer if you go to sell them, but they can make wonderful tips for others in your life.
To paraphrase a quote from baseball icon Yogi Berra, coins are "the same as money."
Coins Make Great Gifts, Too
If you feel a little cheap leaving a dime, quarter, or half-dollar (no matter how old and collectible it is) as a tip for your server, barber, manicurist, or dog walker, then why not use those old coins as gifts instead?
The economy is forcing many of us to watch our spending, and those old coins you no longer want can still find homes with people who would love to take in your coin castaways.
What child or new collector would not be thrilled with your worn coins?
Some worth considering:
Indian Head pennies ($2 to $5)
 
Dateless Buffalo nickels (20 to 50 cents)
 
"Average circulated"-grade Mercury dimes ($3 to $5)
 
Standing Liberty quarters ($7 to $10)
 
Franklin half dollars ($7 to $10)
You might even make an older person's day by giving them coins from yesteryear.
Some examples:
Morgan and Peace silver dollars ($20-$30) were the still being used in the 1920s, 1930s, and 1940s.
 
Buffalo nickels, Mercury dimes, Standing Liberty quarters, and Walking Liberty half dollars were the currency of the day for those who grew up during the Great Depression, came of age during World War II, and raised families of their own when people liked Ike.
If You're Using Coins as Tips and Gifts….
Don't forget, many people who receive your old coins as tips or gifts may not have much — if any — background in coin collecting.
Make sure you tell the recipients that the coins you are giving them are not worth just face value. Otherwise, they may simply spend their "odd" coins as change when they go to buy their groceries or a hamburger at the fast food joint down the street!
The recipients should be told that the coins you are giving them are collectibles which do have some value. Don't exaggerate when talking about the value, but do tell the recipients the coins are worth "a few bucks" and should either be sold for profit at a coin dealer or kept and enjoyed as mementos which could become family heirlooms.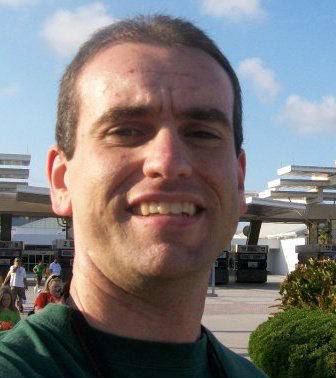 I'm the Coin Editor here at TheFunTimesGuide. My love for coins began when I was 11 years old. I primarily collect and study U.S. coins produced during the 20th century. I'm a member of the American Numismatic Association (ANA) and the Numismatic Literary Guild (NLG) and have won multiple awards from the NLG for my work as a coin journalist. I'm also the editor at the Florida United Numismatists Club (FUN Topics magazine), and author of Images of America: The United States Mint in Philadelphia (a book that explores the colorful history of the Philadelphia Mint). I've contributed hundreds of articles for various coin publications including COINage, The Numismatist, Numismatic News, Coin Dealer Newsletter, Coin Values, and CoinWeek. I've authored nearly 1,000 articles here at The Fun Times Guide to Coins (many of them with over 50K shares), and I welcome your coin questions in the comments below!