This post may contain affiliate links. If you buy thru these links, we may earn a commission at no additional cost to you.
---
There are the traditional wedding anniversary gifts by year that spouses typically exchange throughout their years together — such as paper, wood, gold, silver, diamonds, and so on.
But what if one (or both) of you are coin collectors?
Or, what if you're not married, but you have your own unique anniversary date that pertains specifically to coins — that's worth celebrating too, right?
Tying coin collecting to some of the key dates in your life is a common practice among coin collectors!
Just as birth year coin sets are compiled by gathering random coins from the year the person was born, anniversary coin gifts are those that commemorate a special anniversary date of the coin collector.
Your coin anniversary (aka Numismanniversary) date might reflect:
The date you got married
The date you started collecting coins randomly as a hobby
The date you "officially" put your heart & soul into it and started taking coin collecting seriously for the first time
Following are some fun coin gifts for key anniversary dates that a coin collector might have…
These gift ideas might be for yourself, your spouse, or a coin collector friend you know.
Whatever date is meaningful (to you or them) is a great date to buy a coin-related anniversary gift.
1st Anniversary (Paper): Current edition of A Guide Book of United States Coins, the official coin price guide
After all, is "A Guide Book of United States Coins" NOT paper?! Yep, so this perfectly complements the "traditional" 1st anniversary gift ideas.
2nd Anniversary (Cotton): Cotton gloves for safely handling coins
These are perfect for the "cotton" anniversary.
Cotton gloves can be purchased at any brick-and-mortar store or or online coin dealer.
5th Anniversary (Wood): A United States commemorative coin proof set housed in a wooden box
There are numerous commemorative coin proof sets — both past and present. Check out a coin dealer's inventory for older issues. New commemorative coin proof sets housed in wooden cases (like the 8-8-08 Double Prosperity Set) can be found at the U.S. Mint's website.
10th Anniversary (Tin): A set of uncirculated 1943 Lincoln steel cents
Well, steel cents look kind of like the traditional 10th anniversary gift of tin or aluminum, right?
Steel cents can be purchased for as little as 25 to 50 cents apiece by some coin dealers, but why not spring for uncirculated specimens for an anniversary gift? Uncirculated 1943 steel cents can be found for less than $10.
15th Anniversary (Crystal): A high-quality coin loupe or magnifying glass
The perfect gift for "crystal"-clear viewing of coins.
Coin loupes and magnifying glasses are sold for less than $25 and can be found online and in most any coin dealer's inventory.
20th Anniversary (China): A rare coin that costs at least several hundred dollars.
Here are some examples of rare U.S. coins:
1909-S VDB penny
1885 Liberty nickel
1916-D Mercury dime
1913-S Barber quarter
Why rare coins for a 20th anniversary? Because relationships that can last 20 years seem to be a rare thing, indeed. In fact, anything (marriage or otherwise) that's worth celebrating 20 years in a row of is a rarity these days!
25th Anniversary (Silver): Silver American Eagle bullion coins
A "silver anniversary" calls for silver coins.
Silver bullion coin prices fluctuate with the market.
40th Anniversary (Ruby): High-grade, "Red" (RD) Lincoln cents
Red Lincoln cents bring to mind the color of Ruby and, therefore, are perfect for a 40th anniversary!
Be sure to buy slabbed coins. Older, slabbed Lincoln cents (such as common-date Lincoln wheat pennies) can be found in MS-65 or higher Red for under $50. More recent examples can be found for under $25.
Look for a Lincoln cent struck during the year of the wedding/anniversary for extra symbolism.
50th Anniversary (Gold): Gold American Eagle bullion coins
Of course, 50th anniversaries are "golden" in every sense of the word!
Gold coin prices fluctuate with the metals market.
75th Anniversary (Diamond): Platinum American Eagle bullion coins
Since you just don't find many coins made from diamonds, platinum is the next best thing.
Platinum coin prices fluctuate with the metals market.
Good news — all of the items mentioned above can be purchased from most coin dealers!
You could also make a personalized coin or custom coin for yourself or to give as a gift.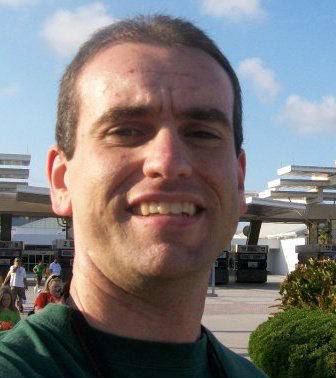 I'm the Coin Editor here at TheFunTimesGuide. My love for coins began when I was 11 years old. I primarily collect and study U.S. coins produced during the 20th century. I'm a member of the American Numismatic Association (ANA) and the Numismatic Literary Guild (NLG) and have won multiple awards from the NLG for my work as a coin journalist. I'm also the editor at the Florida United Numismatists Club (FUN Topics magazine), and author of Images of America: The United States Mint in Philadelphia (a book that explores the colorful history of the Philadelphia Mint). I've contributed hundreds of articles for various coin publications including COINage, The Numismatist, Numismatic News, Coin Dealer Newsletter, Coin Values, and CoinWeek. I've authored nearly 1,000 articles here at The Fun Times Guide to Coins (many of them with over 50K shares), and I welcome your coin questions in the comments below!