This post may contain affiliate links. If you buy thru these links, we may earn a commission at no additional cost to you.
---
If you're collecting U.S. coins, you might feel a little limited in terms of what you can collect. After all, it seems to some collectors that there is just not a lot of variety in U.S. coinage.
However, there really is a lot of diversity in U.S. coins. In the United States' more than 200 years of coin production, our nation has seen many types of interesting coins.
If you find yourself a little bored with "typical" modern U.S. coins, then consider these 5 unique types of coins worth collecting:
#1 – Odd-Denomination Coins
Would you believe it if I told you there was once a 3-cent coin in U.S. circulation?
If you don't, I hope you are sitting down. Yes, in the 19th century, the U.S. saw not only 3-cent coins, but also half-cent coins, 2-cent coins, and even a 20-cent piece!
These coins, which less than 15 years ago could be had for less than $50 each, are quickly becoming more and more expensive as more people are becoming intrigued with collecting these odd-denomination coins. And, as many people are finding out, odd-denomination coins are becoming scarcer and scarcer.
For more about odd-denomination coins (and coins in general), check out this year's edition of A Guide Book to United States Coins.
#2 – Commemorative Coins
The United States has been producing coins designed to commemorate or honor special events, people, and places since the late 19th century.
Today, there are literally hundreds of different designs ranging from quarter-dollar coins all the way to gold denominations. The great array of topics featured on these commemorative coins is what makes them so exciting to collect.
Collectors interested in U.S. monuments may enjoy coins like the 1986 Statue of Liberty Centennial silver dollar. Those who appreciate black history would love an example of a Booker T. Washington Memorial half dollar, minted from 1946-1951. Sports enthusiasts may love any of the several Olympic-themed coins the U.S. Mint produced in 1983-1984, 1992, and 1996.
This is just the tip of the commemorative iceberg. Look in a U.S. coin guide and see which commemoratives grab your attention. No doubt, you will find at least a few you may want to collect.
For more information about commemorative coins, visit the Society for U.S. Commemorative Coins.
#3 – 50 State Quarters
To some, collecting coins that are part of the 50 State Quarters series may seem like an obvious idea. Yet, many collectors overlook these quarters simply because they seem too commercial, and perhaps even too easy to collect since they are currently in circulation.
However, if you consider just how exciting this series of coins (produced from 1999 through 2008) really is, you may be surprised that not every fan of U.S. coins collects these fascinating quarters.
Every states in the Union is represented on the quarters in this series, which celebrates the heritage, culture, and history of our beautiful country. With designs ranging from national monuments to our natural wonders to our wildlife to food (yes, even food), you will likely find yourself reveling in the awesome American grandeur that these circulating U.S. coins feature.
More about the 50 State Quarters series of coins.
#4 – American Eagle Bullion Coins
Here is an interesting direction to go with your coin collecting goals: bullion coins. Dating back to 1986, American Eagle bullion coins offer beautiful designs minted in virtually pure silver, gold, and platinum.
The American Silver Eagle, a 5-dollar face value coin containing one ounce of silver, features what many consider among the most beautiful coin designs ever minted: the Walking Liberty. The Walking Liberty image, designed by Adolph Weinman, is featured on the obverse of U.S. half-dollars struck between 1916 and 1947, inclusive.
American Eagle Gold bullion coins offer coin collectors another U.S. design ranking among the best ever — Augustus Saint-Gaudens' Walking Liberty design which took center stage on the obverse of $20 gold coins minted between 1907 and 1933.
American Platinum Eagle coins, first struck in 1997 in the United States, presently feature a majestic image of Lady Liberty on the obverse. There are various designs on the reverse, many incorporating our beloved national icon, the bald eagle.
The precise value of bullion coins can fluctuate daily with the changes in the bullion market; such is why, while bullion coins have long attracted investors, the designs on these coins draw in many collectors who cherish these coins for their artistic beauty.
Here's more info about American Eagle bullion coins.
#5 – Culls, Dented, Scratched Coins

"What?! Who would want to collect damaged coins?" That's what you're probably asking yourself right now.
Well, there are some people who appreciate coins which may have suffered some abuse because they still offer the individual coin collector much enjoyment for other reasons.
Think of how many U.S. coins — especially those old ones which you may find cost-prohibitive in grades above "Good" that you would love to have but simply cannot afford. The dented and scratched versions of those same coins may be fun to collect in and of themselves.
Cull – a coin that is basically non-collectible due to its extremely bad condition. A coin that will not even qualify for a grade of Poor-1, usually because of extensive environmental damage or other post-striking damage. — PCGS
Or, if you're looking to pick up some examples of old type coins like Bust and Seated Liberty designs which you find just too expensive for your budget, why not buy examples of these coins in so-called "problem" condition? You may be surprised how much money you can save on the exciting and scarce — even rare — designs which the U.S. long ago produced that now have become expensive collectibles in problem-free condition.
Ancient coin prices are determined by scarcity and condition. For example, Julius Caesar coins are rare and are mostly in poor condition. But they command a high price. — Rare Treasures

 
Where To Find These Coins
All of these coins can be found at the store or website of most any coin dealer specializing in U.S. coins.
Current U.S. coins (including commemoratives, 50 State Quarters and American Eagle bullion pieces mentioned above) can be purchased directly from the U.S. Mint.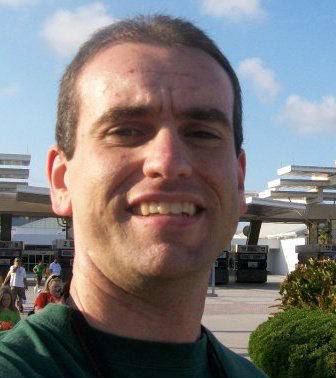 I'm the Coin Editor here at TheFunTimesGuide. My love for coins began when I was 11 years old. I primarily collect and study U.S. coins produced during the 20th century. I'm a member of the American Numismatic Association (ANA) and the Numismatic Literary Guild (NLG) and have won multiple awards from the NLG for my work as a coin journalist. I'm also the editor at the Florida United Numismatists Club (FUN Topics magazine), and author of Images of America: The United States Mint in Philadelphia (a book that explores the colorful history of the Philadelphia Mint). I've contributed hundreds of articles for various coin publications including COINage, The Numismatist, Numismatic News, Coin Dealer Newsletter, Coin Values, and CoinWeek. I've authored nearly 1,000 articles here at The Fun Times Guide to Coins (many of them with over 50K shares), and I welcome your coin questions in the comments below!