Here's a fun idea: make personalized custom coins for a special event, a gift, or a personal anniversary!
Or, you might be interested in buying or collecting custom coins and adding them to your coin collection.
What is a custom coin?
A custom coin is one that is made with your choice of:
Lettering
Design
Metal
Some other feature(s)
Once you've decided what you want your coin to look like, you simply place the order with the special mint, pay the fee, and you will receive your custom coin(s) in the mail.
Why would you want a custom coin?
Custom coins are popular for companies and organizations to give to employees, customers, inductees, and others.
Custom coins also make fun gifts for any occasion — whether the person collects coins or not.
Are Custom Coins Valuable?
Custom coins fall into a category of coin collecting called exonumia — novelty coins and coin-like objects which are not legal tender.
This is one example:
Here is another example — a personalized wedding coin to celebrate the marriage of two people.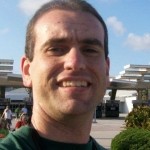 I'm a roller coaster junkie, a weather enthusiast, a frequent traveler, and a numismatist. My love for coins began when I was 11 years old. I primarily collect and study U.S. coins produced during the 20th century. I'm a member of the American Numismatic Association (ANA) and the Numismatic Literary Guild (NLG). I've also been studying meteorology and watching weather patterns for years. I enjoy sharing little-known facts and fun stuff about coins, weather, travel, health, food, and living green… on a budget.
...