This post may contain affiliate links. If you buy thru these links, we may earn a commission at no additional cost to you.
---
Seated Liberty quarters, made from 1838 through 1891, represent a long era in United States coin history.
Seated Liberty quarters were the coinage of a divided nation during the Civil War.
Seated Liberty quarter production continued through Reconstruction and into the 1890s, when some of the modern conveniences of telephones, electric light bulbs, and even prototypes for automobiles were just coming into use.
Indeed, the Seated Liberty quarter was an important coin at an important time in United States history.
Facts About Seated Liberty Quarters
Seated Liberty quarters were designed by Christian Gobrecht.
The reverse of a Seated Liberty quarter depicts an eagle clutching arrows and an olive branch.
The Seated Liberty design appeared on virtually all silver coinage of the mid-to-late 19th century — becoming one of the longest-running coin designs in American history.
5 Varieties Of Liberty Seated Quarters
Over the course of more than half a century of the Seated Liberty design on the quarter, 5 varieties of the design resulted — thanks to minor modifications of the lettering and symbols on the coin:
Variety 1 (1838-1853 and 1856-1865) — doesn't have the motto 'IN GOD WE TRUST' above the eagle.
Variety 2 (1853) — shows an arrow on each side of the ate and rays emanating from the eagle.
Variety 3 (1854-1855) — left the arrows at the date but removed the rays from around the eagle.
Variety 4 (1866-1873 and 1875-1891) — has the motto 'IN GOD WE TRUST' above the eagle and no arrows or rays.
Variety 5 (1873-1874) — has arrows around the date and the motto above the eagle.
Rare Seated Liberty Quarter Values
There are many rare, scarce, and difficult dates in the Seated Liberty quarter series.
In fact, it's safe to say that only very few people could ever actually complete a full date-and-mintmark collection of Seated Liberty quarters.
That's one reason the Seated Liberty is most popular as a type coin — to obtain every single date and mintmark is something very few people could afford, because there are simply too many rare dates in the series.
Even if the prices are 'affordable' to you, you'll still be hard pressed to locate some of the dates in the series. The availability of some coins (especially in the higher grades) is much lower than mintage numbers may sometimes suggest.
Since so many dates in the Seated Liberty quarter series can be relatively difficult to obtain, we'll look at values for only the scarcer and most-expensive dates:
1842-O, small date: $800-$12,500
1849-O: $425-$8,000
1854-O, huge O: $900-$20,000
1859-S: $150-$45,000
1860-S: $700-$35,000
1861-S: $125-$17,000
1862-S: $100-$3,000
1864-S: $450-$9,000
1866: $350-$2,400
1866-S: $250-$4,500
1867: $225-$2,600
1867-S: $225-$11,500
1868: $120-$700
1868-S: $100-$2,500
1869: $375-$1,300
1869-S: $100-$2,850
1870-CC: $9,500-$75,000
1871-CC: $4,500-$95,000
1871-S: $325-$6,500
1872-CC: $1,500-$21,000
1872-S: $950-$9,500
1873, closed 3: $200-$7,500
1873-CC, Variety 4: $125,000
1873-CC, Variety 5: $4,750-$67,500
1875-CC: $100-$2,250
1878-S: $150-$1,900
1879: $175-$675
1880: $175-$675
1881: $175-$675
1882: $175-$675
1883: $175-$675
1884: $250-$725
1885: $175-$675
1886: $325-$1,100
1887: $250-$675
1888: $250-$675
1889: $175-$575
1891-O: $160-$3,000
*Price ranges are approximate for 'Good' (low price) to 'About Uncirculated' (high price)
Other Seated Liberty Quarter Values
For values on any of the Seated Liberty quarters not listed above, a general rule is that any common Seated Liberty quarters that are well worn — but not damaged or cleaned in any way — are worth $18 to $20 and up.
If a common-date Seated Liberty quarter has any holes, scratches, discoloration, bends in the metal, has been cleaned, or is otherwise not problem free, values range from $5 to $15 for a coin that's well worn.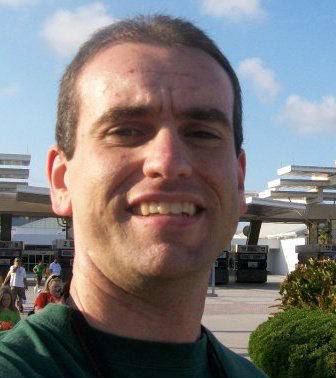 I'm the Coin Editor here at TheFunTimesGuide. My love for coins began when I was 11 years old. I primarily collect and study U.S. coins produced during the 20th century. I'm a member of the American Numismatic Association (ANA) and the Numismatic Literary Guild (NLG) and have won multiple awards from the NLG for my work as a coin journalist. I'm also the editor at the Florida United Numismatists Club (FUN Topics magazine), and author of Images of America: The United States Mint in Philadelphia (a book that explores the colorful history of the Philadelphia Mint). I've contributed hundreds of articles for various coin publications including COINage, The Numismatist, Numismatic News, Coin Dealer Newsletter, Coin Values, and CoinWeek. I've authored nearly 1,000 articles here at The Fun Times Guide to Coins (many of them with over 50K shares), and I welcome your coin questions in the comments below!