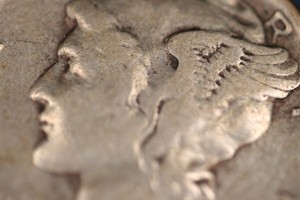 Curious how to spot rare US coins? It's a little simpler than you may think — but you have to know what you're looking for…
The 1913 Liberty nickel is one of the rarest coins.
In fact, 1 of the 5 known 1913 Liberty nickels sold at auction for a whopping $3.7 million!
While the 1913 Liberty nickel may not wind up in your hands anytime soon, there are several types of rare United States coins you should be looking for:
Here's more about each of the above coins and why they are considered the most popular rare coins that collectors go gaga over.
And these are just a few of the rare US coins that you may find either in pocket change or in estates.
Rare US coins are hard to find, but here are a few tips that may make your search a little easier:
Check in rolls of coins from your bank.
See if there are any old coins in your attic or basement storage.
Peruse estate sales — they are great places for buying rare U.S. coins.
Always check your change for old, rare US coins!
Use a metal detector — that's how one person found a rare 1652 Massachusetts sixpence coin worth more than $400,000 in a potato field!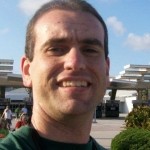 I'm a roller coaster junkie, a weather enthusiast, a frequent traveler, and a numismatist. My love for coins began when I was 11 years old. I primarily collect and study U.S. coins produced during the 20th century. I'm a member of the American Numismatic Association (ANA) and the Numismatic Literary Guild (NLG). I've also been studying meteorology and watching weather patterns for years. I enjoy sharing little-known facts and fun stuff about coins, weather, travel, health, food, and living green… on a budget.
...