This post may contain affiliate links. If you buy thru these links, we may earn a commission at no additional cost to you.
---
One of the most acclaimed quarter designs in history was seen on United States quarters made from 1916 through 1930.
The Standing Liberty quarter was designed by Hermon A. MacNeil.
MacNeil was a sculptor born in Chelsea Massachusetts.
Along with the Standing Liberty quarter, he designed many monuments, including the McKinley Memorial in Columbus, Ohio.
The Standing Liberty quarter was released the same year as the last Barber quarter, which was the quarter design from 1892 to 1916.
The Standing Liberty Quarter Controversy
When many coin collectors first study up on the Standing Liberty quarter, they're often greeted by a story of controversy.
The issue?
MacNeil's original design for the Standing Liberty quarter included a depiction of a bare-breasted Miss Liberty.
In fact, Miss Liberty was seen without any covering over her right breast on 1916 quarters and many 1917 quarters.
Popularly, the story goes that the public outcry against a bare Miss Liberty coerced the U.S. Mint to redesign the coin in 1917 to cover her up.  After all, it makes sense that much of the public in 1916 just didn't want to have a picture of a bare Miss Liberty on the coins they were carrying around in their pockets! And what about the children?….
As many accounts go, the uproar over the 1916 quarter showing a partly naked Miss Liberty caused the U.S. Mint to have MacNeil revise the design so that Miss Liberty's entire chest was covered.
MacNeil's revision caused coin collectors to divide the Standing Liberty quarter into 2 different recognized varieties: Type 1 and Type 2 Standing Liberty Quarters.
Type 1 Standing Liberty quarters show a bare Miss Liberty and were made in 1916 and 1917.
Type 2 Standing Liberty quarters depict Miss Liberty wearing a gown that covers her from her ankles up to her neck.
While not widely considered a Type, Standing Liberty quarters made from 1925 to 1930 were made with a recessed date, so it didn't wear down as quickly as on 1916-1924 quarters.
How Much Are Standing Liberty Quarters Worth?
Standing Liberty quarter values vary based primarily on the date and the grade.
Many Standing Liberty quarters are common, even though they have not been commonly found in pocket change for decades.
Here's a rundown of the scarcer dates and their average values. Lowest prices are for coins in Good-4 grade. Highest prices are for Standing Liberty quarters in Mint State 60 (uncirculated grade).
1916 $3,800 to $15,000
1917-D Type 1 $35 to $300
1917-S Type  1 $40 to $325
1917-D Type 2 $42 to $275
1917-S Type 2 $42 to $225
1918-S 8 over 7 $1,900 to $20,000
1919 $42 to $170
1919-D $80 to $1,300
1919-S $95 to $1,250
1920-D $55 to $350
1921 $190 to $1,600
1923-S $390 to $2,700
1924-D $60 to $325
1927-D $18 to $300
1927-S $45 to $4,750
*Values are retail prices according to the Standing Liberty quarter price chart at the Professional Coin Grading Service (PCGS).

Standing Liberty quarters not mentioned on this list are generally considered common and worth between $7 to around $100 if made after 1924. Those made from 1916 to 1924 are worth about $20 to about $150 in the grade range above. Some of these Standing Liberty quarters are worth a little more in uncirculated grades.
Where To Find Standing Liberty Quarters
As you have probably come to know, Standing Liberty quarters are virtually non-existent in circulation. Sure, it is possible to find one, but if you do find one in pocket change or a bank role, luck will have been on your side!
So, how where do you find Standing Liberty quarters today?
You can easily find them at most any coin dealer who sells U.S. coinage or silver coins. Many coin dealers have brick and mortar stores, but many also sell online. eBay is another place to find coins, but be sure you know how to buy coins on eBay. Make sure you buy from a reputable seller.
What Came After The Standing Liberty Quarter?
In 1931, the U.S. Mint did not strike any quarters – the country was facing the depths of the Great Depression.
In 1932, the U.S. Mint was authorized to commemorate the bicentennial of George Washington's birth. The 1932 George Washington quarter was struck with great public acceptance. After again not minting the quarter in 1933, the U.S. Mint began regular production of the Washington quarter in 1934.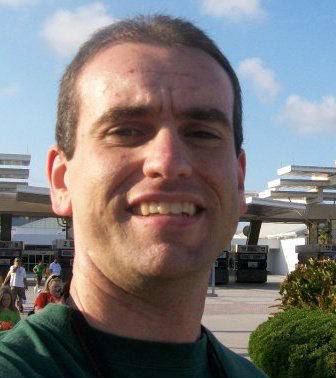 I'm the Coin Editor here at TheFunTimesGuide. My love for coins began when I was 11 years old. I primarily collect and study U.S. coins produced during the 20th century. I'm a member of the American Numismatic Association (ANA) and the Numismatic Literary Guild (NLG) and have won multiple awards from the NLG for my work as a coin journalist. I'm also the editor at the Florida United Numismatists Club (FUN Topics magazine), and author of Images of America: The United States Mint in Philadelphia (a book that explores the colorful history of the Philadelphia Mint). I've contributed hundreds of articles for various coin publications including COINage, The Numismatist, Numismatic News, Coin Dealer Newsletter, Coin Values, and CoinWeek. I've authored nearly 1,000 articles here at The Fun Times Guide to Coins (many of them with over 50K shares), and I welcome your coin questions in the comments below!