This post may contain affiliate links. If you buy thru these links, we may earn a commission at no additional cost to you.
---
Have a 1942 penny? Want to know its value?
If you look through enough pocket change or penny rolls, you're bound to find a 1942 penny worth more than face value on occasion.
Or, you might inherit some old coins from a loved one. An old coin collection could contain exceptional examples of 1942 pennies — even proof 1942 pennies!
Today, I'll help you answer the following questions about 1942 pennies:
What's the 1942 penny value today?
Is a 1942 wheat penny worth more than other pennies?
What's the story behind the rare 1942 penny that was struck on the wrong coin blank?
What other 1942 pennies are considered rare?
Current 1942 Penny Value
Most 1942 pennies that you find in circulation are bound to be pretty well worn. Of the hundreds of millions of 1942 Lincoln cents that were made by the United States Mint, relatively few survive today in uncirculated (mint) condition.
Even fewer proof 1942 pennies were made for collectors, and these are considerably scarce today.
So, what is a 1942 penny worth if it's worn?
What about those proof 1942 pennies?
And what if a 1942 wheat penny has no mintmark?
Here's what a 1942 penny is worth today and how many were made at each of the U.S. Mint facilities around the United States:
1942 penny no mintmark (Philadelphia) — 657,796,000 minted, 5 to 10+ cents
1942-D penny (Denver) — 206,698,000 minted, 5 to 10+ cents
1942-S penny (San Francisco) — 85,590,000 minted, 5 to 10+ cents
1942 proof penny (Philadelphia) — 32,600 minted, $35+
*Values are for worn, but problem-free coins (no cleanings, holes, porosity, etc.). Uncirculated 1942 pennies are generally worth $1 or more. 
IMPORTANT: Do You Know The Grade Of Your Penny?
To determine the true value of your 1942 penny, you first need to know what condition (or grade) your coin is in.
Grab a coin magnifier and a copy of the U.S. Coin Grading Standards book. Then, watch this video to see how to grade coins yourself at home:
---
Rare 1942 Penny Values
If you're reading this post to find out about rare 1942 penny values, you'll be glad to know that the rarest 1942 wheat pennies are worth thousands of dollars!
But which 1942 pennies are considered rare?
It depends on what type of rare 1942 penny you're asking about.
One of the rarest 1942 pennies was brought to light by the family of a former U.S. Mint employee named Albert Michael Pratt. This rare 1942 penny was accidentally struck on a brass planchet intended to be struck as an Ecuador 20 centavos coin (back in the old days, the U.S. Mint struck millions of coins for foreign nations).
While it sounds like an error coin like this would be difficult to distinguish from all of the other 1942 pennies, this really cool wrong planchet penny is actually pretty obvious to anybody with a gram measuring scale.
The Ecuador 20 centavos brass planchet weighs 4 grams — or nearly 9-10ths of a gram more than the standard weight of a regular 1942 penny.
Other rare 1942 pennies are scarce due to their condition.
For example, if you find a 1942 penny in uncirculated condition with few surface blemishes, it might be worth having certified by a 3rd-party coin grading company — such as the Professional Coin Grading Service (PCGS) or Numismatic Guaranty Corporation (NGC).
To date, the PCGS has graded only 224 Philadelphia-minted 1942 pennies grading Mint State-67 "Red," while NGC has certified just 457 in that same grade. They're worth around $150 to $200, maybe even more if you find an especially nice example in MS-67 "Red" condition.
More Info About Old Pennies
In addition to the links I've included above, here are some of our other coin articles that will help you find the current value of all your old pennies: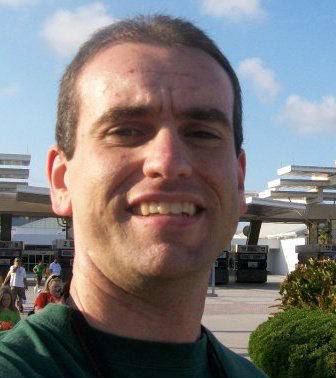 I'm the Coin Editor here at TheFunTimesGuide. My love for coins began when I was 11 years old. I primarily collect and study U.S. coins produced during the 20th century. I'm a member of the American Numismatic Association (ANA) and the Numismatic Literary Guild (NLG) and have won multiple awards from the NLG for my work as a coin journalist. I'm also the editor at the Florida United Numismatists Club (FUN Topics magazine), and author of Images of America: The United States Mint in Philadelphia (a book that explores the colorful history of the Philadelphia Mint). I've contributed hundreds of articles for various coin publications including COINage, The Numismatist, Numismatic News, Coin Dealer Newsletter, Coin Values, and CoinWeek. I've authored nearly 1,000 articles here at The Fun Times Guide to Coins (many of them with over 50K shares), and I welcome your coin questions in the comments below!