---
This post may contain affiliate links. If you purchase through these links, we may earn a small commission at no additional cost to yourself.
---
Do you have a 1934 penny and want to know what it's worth?
Old pennies from 1934 turn up every now and then in circulation, so it's likely you could find a 1934 penny if you look hard enough in your loose change or in bank rolls.
But what's the value of a 1934 penny? Are 1934 pennies worth looking for?
We'll answer these and other questions about the 1934 penny value, how many 1934 pennies were made, and more in this post.
What's A 1934 Penny Worth?
Here's the value of 1934 pennies in circulated condition (the typical wear that you'd see on most old pennies found in spare change):
1934 penny (no mintmark, made in Philadelphia) — 219,080,000 minted, worth 5 to 10+ cents
1934-D penny (made in Denver) — 28,446,000 minted, worth 10 to 20+ cents
*Values are for problem-free coins (no cleanings, holes, porosity, etc.) in circulated condition. Uncirculated 1934 pennies are worth more than the prices listed here.
Are 1934 Pennies Collectible?
While 1934 pennies are neither rare coins nor are they very valuable in the circulated grades, they're nonetheless worthy of keeping.
As wheat pennies, 1934 Lincoln cents are considered obsolete — and they're becoming harder to find in circulation these days.
Interestingly, 1934 pennies unofficially represent the first year of a new era for wheat pennies. Those made prior to 1934 are generally scarcer than those made from 1934 on to the end of the series in 1958.
Excluding varieties such as the 1943 bronze penny, 1944 steel cent, and 1955 doubled die, all of the semi-key and rare wheat pennies were struck before 1934.
If you find old wheat pennies in pocket change or bank rolls, they're most likely to be dated from 1934 on.
Still, discovering a 1934 penny in circulation represents a neat find, and it's definitely worth keeping these old coins aside. One day, they may become much scarcer and more valuable than we could ever realize today!
What Else Happened When Your 1934 Penny Was Made?
A lot was happening in the world when your 1934 penny was struck.
Here's a glimpse at just some of the many events of 1934:
The Great Depression was still dragging the United States economy down. Also on the way down were nationwide unemployment figures — which had decreased to 22% from a high of about 25%.
On a global scale, The Great Depression caused growing political extremism and brought many of the world's worst figures of the mid 20th century to power, including Adolf Hitler in Germany.
Notorious bank robber John Dillinger was killed in a shootout with the FBI outside of Chicago's Biograph Theater. Dillinger and his henchmen had robbed banks around Chicago, killing many police officers along his route.
Bonnie and Clyde — a pair of young American robbers who, along with a gang, hit banks, gas stations, and other establishments around the central United States — were killed in a police ambush in Louisiana.
The first reports of a sea creature named "The Loch Ness Monster" (or "Nessie," affectionately) were made in Scotland.
Iconic Disney character Donald Duck made his first appearance in "The Wise Little Hen."
Young actress Shirley Temple sang one of her most famous numbers, "On The Good Ship Lollipop," in the movie Bright Eyes.
Top movies of 1934 were It Happened One Night, The Thin Man, Imitation of Life, Tarzan and His Mate, and The Scarlet Empress.
The most popular songs of 1934 were "You Oughta Be In Pictures" by Rudy Vallée, "Honeysuckle Rose" by Fats Waller, "Anything Goes" by Cole Porter, "Stay As Sweet As You Are" by Nat King Cole, and "Two Cigarettes in the Dark" by Bing Crosby.
More Info On 1934 Pennies
In addition to the links I've included above, here are some other resources to help you understand the value of old wheat pennies like the 1934 penny: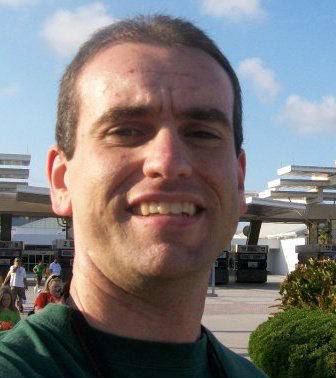 I'm the Coin Editor here at TheFunTimesGuide. My love for coins began when I was 11 years old. I primarily collect and study U.S. coins produced during the 20th century. I'm a member of the American Numismatic Association (ANA) and the Numismatic Literary Guild (NLG) and have won multiple awards from the NLG for my work as a coin journalist. I'm also the editor at the Florida United Numismatists Club (FUN Topics magazine), and author of Images of America: The United States Mint in Philadelphia (a book that explores the colorful history of the Philadelphia Mint). I've contributed hundreds of articles for various coin publications including COINage, The Numismatist, Numismatic News, Coin Dealer Newsletter, Coin Values, and CoinWeek. I've authored nearly 1,000 articles here at The Fun Times Guide to Coins (many of them with over 50K shares), and I welcome your coin questions in the comments below!