---
This post may contain affiliate links. If you purchase through these links, we may earn a small commission at no additional cost to yourself.
---
Silver rounds and silver bars are a couple popular bullion products that a lot of people ask me about. But before you buy silver bars and rounds, I've got some helpful tips for you.
While I mainly write about silver coins and other numismatic items, I'm finding more and more people ask me a variety of questions about the other popular bullion items on the market — including silver rounds and silver medals, silver bars (also known as ingots), and related material.
Some of the most common questions I receive are:
Are silver bars and rounds good investments?
Should I buy silver bars or silver rounds instead of buying silver coins?
What are the best silver rounds and bars around?
I can't provide advice on what the best silver investments are — because investing in silver bullion is similar to gambling, and nobody (NOBODY!) really knows what silver prices will be later today, tomorrow, or in 20 years.
Not even those urgent-sounding "bullion experts" you'll see advertising their silver bullion products on late-night infomercials really know what silver prices will do at any point near or far into the future.
However, I can tell you just about everything else you need to know about buying silver rounds and bars!
Before you buy silver bars or silver rounds, you'll want to know the pros and cons of buying rounds and bars over buying silver coins. I'll share these insights with you in today's post.
4 Reasons To Buy Silver Bars & Silver Rounds
Silver rounds and silver bars are very popular with investors. There are many reasons why.
Let's explore some of the benefits of buying silver rounds and bars:
#1 – Silver rounds and silver bars are generally cheaper than silver coins.
Compare the prices of silver coins to the cost of buying a silver round or silver bar of similar precious metal content, and you'll find that prices over silver spot values are much lower for buying ingots and rounds versus silver coins.
In many cases, silver bars and rounds are available for less than $1 over their silver spot prices. In other words, if the price of silver is $15 per ounce, you may find certain private mint silver bullion products (like 1-ounce rounds or bars) selling for $15.75 or $15.80 per ounce.
#2 – Silver bars and rounds are available in a wide variety of designs.
There are many cool coins out there for virtually any artistic taste — but I'd say there's a wider array of designs and art themes to be found among the silver rounds and silver bars of the world.
Here are just a few of the design topics found on silver rounds and bars:
United States patriotism (American flags, bald eagles, military, etc.)
Religious themes
Classic American coin reproductions, such as the Buffalo nickel, Walking Liberty half dollar, etc.
Sports teams
Nationally known clubs and organizations
#3 – Many silver rounds and bars are made by widely recognized private mints.
I wouldn't go so far as to say that it's necessarily better to buy silver bars or rounds from a private mint versus buying silver coins made by government mints. But many silver bars and rounds are minted by major private mints that are well known and respected by collectors, investors, and dealers — including:
#4 – Some silver products are made by government mints.
Okay, in this case, it may be better to buy these particular silver bullion products versus government-issued silver coins because the former also come from government mints and are generally cheaper than silver coins of similar weight and size.
Here are some of the government mints that produce silver bullion bars, silver rounds and medals, and other neat silver products:
4 Reasons NOT To Buy Silver Bars & Rounds Instead Of Silver Coins
Not all that glitters is gold… or silver. Some silver rounds and bars carry a stigma in the marketplace — because there have been way too many scams over the years involving fraudulent silver bullion offers and even counterfeit silver rounds and bars containing little or no precious metal content.
Let's explore this and some of the other issues that hamper the silver bar and round market:
#1 – Some bars and rounds may contain less silver content than stated.
Is that .9999-fine silver bar really "4 9s fine"?
Unfortunately, you may not know for sure unless you metallurgically test your silver products — and who wants to take the time and spend the money to do that? Unless you're buying silver bullion from mints you can trust, the purity of that generic silver round or art bar might be questionable at best.
When a government-issued silver coin states that it's .9999-fine, you can bet your bottom dollar that it really is. Oh, and those old silver coins made before 1965? Yup, those are safe, too.
#2 – Silver rounds and bars might not be IRA approved.
Many folks buy bullion products to include in their Individual Retirement Accounts (IRAs).
Here's a list of some silver rounds and bars that are IRA approved:
100-ounce Royal Canadian Mint silver bars
100-ounce Johnson Matthey silver bars
1-ounce Johnson Matthey silver bars
1-ounce Sunshine Mint silver bars
1-ounce Sunshine Mint silver rounds
TIP: Before buying silver bullion for an IRA, be sure to ask your financial advisor which products qualify — because the list of IRA-approved silver bullion products may change. 
#3 – Silver rounds and bars are sometimes harder to sell than silver coins.
Because some silver bars and rounds from private mints with questionable backgrounds can't always be verified as to authenticity or silver content (and often aren't qualifiable for inclusion in an IRA), it can be harder to sell your silver bars and rounds than, say, 90% silver junk coins.
That's not to say you can't sell your private mint silver — but what it does suggest is you'll likely encounter more hassle when selling them.
But… if you have a truckload of American Silver Eagles or Canadian Silver Maple Leafs, I'm pretty sure you'll have absolutely no trouble selling those — anytime, anywhere!
#4 – There's generally no secondary market with silver rounds and silver bars.
While silver bars and rounds are cost-effective, convenient to buy, and often feature attractive designs, let's face it — they don't really have a market outside of the silver bullion realm.
Relatively few people collect private mint silver products.
Silver coins, on the other hand, not only have a built-in collectible market, but they're also legal tender. That means if worse comes to worse, and silver prices absolutely tank below the face value of the coins (and that's certainly not impossible), then you could at least still spend your silver coins for their denomination value.
Before You Buy Silver Bars And Rounds
In addition to the links I've included above, here are some other resources to explore before you buy silver bars and rounds: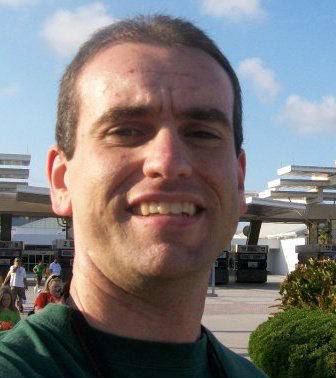 I'm the Coin Editor here at TheFunTimesGuide. My love for coins began when I was 11 years old. I primarily collect and study U.S. coins produced during the 20th century. I'm a member of the American Numismatic Association (ANA) and the Numismatic Literary Guild (NLG) and have won multiple awards from the NLG for my work as a coin journalist. I'm also the editor at the Florida United Numismatists Club (FUN Topics magazine), and author of Images of America: The United States Mint in Philadelphia (a book that explores the colorful history of the Philadelphia Mint). I've contributed hundreds of articles for various coin publications including COINage, The Numismatist, Numismatic News, Coin Dealer Newsletter, Coin Values, and CoinWeek. I've authored nearly 1,000 articles here at The Fun Times Guide to Coins (many of them with over 50K shares), and I welcome your coin questions in the comments below!