---
In writing about our personal experiences, we sometimes mention products & services that we use or recommend. This page may contain affiliate links for which we receive a commission.
Did a 1945 penny turn up in your pocket change and now you want to know what this old Lincoln wheat cent is worth?
There are many 1945 pennies floating around in circulation, and from time to time they wind up in the hands of a coin collector. But what's the value of a 1945 wheat penny today?
You'll be glad to know that if you have a 1945 penny, it's certainly worth more than 1 cent!
Today's 1945 Penny Value
While 1945 pennies are not rare coins, they're nevertheless worth more than face value (or 1 cent) — because they're made from valuable copper.
Also, since these old pennies are now considered obsolete coins, they have some extra numismatic value as well
Here's a rundown on 1945 penny values and mintage figures for the different 1945 pennies — so you can see how many were made:
1945 penny (no mintmark, made in Philadelphia) — 1,040,515,000 minted; worth 2 to 5+ cents
1945-D penny (struck in Denver) — 266,268,000 minted; worth 3 to 5+ cents
1945-S penny (produced in San Francisco) — 181,770,000 minted; worth 5 to 10+ cents
*1945 penny values are for examples with average circulation wear and with no damage — such as holes, bends, or signs of cleaning. Uncirculated 1945 pennies are worth more.
What Makes 1945 Pennies So Unique?
There's some special history behind every 1945 penny you hold.
Not only were 1945 pennies made during World War II, but also every single 1945 Lincoln cent contains bits of recovered ammunition shells that were used in training United States military soldiers.
These so-called shell case cents (or shell case pennies) were struck from 1944 through 1946. They were the answer to replacing 1943 steel pennies, which weren't very popular with the public — because they rusted quickly and were often confused with dimes.
The shell case penny is made from an alloy that is 95% copper and 5% zinc.
A worn shell case penny looks virtually the same as a circulated penny made from the then-regular bronze alloy (95% copper and 5% tin and zinc). However, a skilled Lincoln cent collector may see a slight difference in the color of uncirculated shell case pennies and "regular" bronze pennies.
An uncirculated shell case penny appears a little darker than an ordinary bronze Lincoln cent.
Shell case pennies are definitely historic relics of World War II, but they are quite common in all grades up to at least Mint State-65.
What Else Happened When Your 1945 Penny Was Made?
The world was a busy place when 1945 pennies were being made. World War II ended in 1945, and many major battles and landmark moments happened to bring the international conflict to an end.
Here are just a few of the many happenings from 1945:
Several major events helped bring World War II to an end, including the death of German Nazi leader Adolf Hitler and Allied progress elsewhere along international battle lines. When the United States dropped 2 atomic bombs over Japan, the Asian nation surrendered and the Allied Forces declared the war was over.
President Franklin Delano Roosevelt passed away at the age of 63 while serving his fourth term in the White Office. "FDR" has been honored on the United States dime since 1946.
The United Nations was created after 50 nations signed its founding charter.
A new type of oven was invented after it was discovered that microwaves can cook food.
Only 5,000 homes had TV sets in 1945.
The world's first general purpose computer, the Electronic Numerical Integrator Analyzer Compute (or ENIAC) was finished and ran its first calculations.
Popular movies in 1945 were Anchors Aweigh, The Lost Weekend, Spellbound, The Bells of St. Mary's, and The Picture of Dorian Gray.
Top songs in 1945 included "Till The End of Time" by Perry Como, "My Dreams Are Getting Better All the Time" by Doris Day, "Gotta Be This or That" by Benny Goodman, "I Can't Begin To Tell You" by Bing Crosby, and "On the Atchison, Topeka and Santa Fe" by Judy Garland.
More About The 1945 Wheat Penny
In addition to the links I've included above, here are some other resources to help you understand 1945 wheat penny values: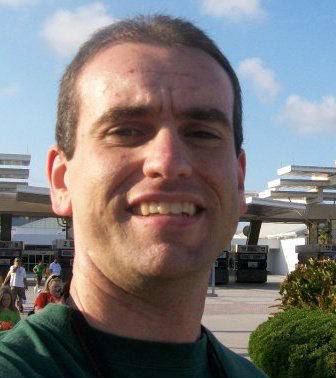 I'm the Coin Editor here at TheFunTimesGuide. My love for coins began when I was 11 years old. I primarily collect and study U.S. coins produced during the 20th century. I'm a member of the American Numismatic Association (ANA) and the Numismatic Literary Guild (NLG) and have won multiple awards from the NLG for my work as a coin journalist. I'm also the editor at CDN Publishing (a trusted source for the price of U.S. rare coins), editor at the Florida United Numismatists Club (FUN Topics magazine), and author of Images of America: The United States Mint in Philadelphia (a book that explores the colorful history of the Philadelphia Mint). I've contributed hundreds of articles for various coin publications including COINage, The Numismatist, Numismatic News, Coin Dealer Newsletter, Coin Values, and CoinWeek. I've also authored nearly 1,000 articles here at The Fun Times Guide to Coins (many of them with over 50K shares), and I welcome your coin questions in the comments below!