This post may contain affiliate links. If you buy thru these links, we may earn a commission at no additional cost to you.
---
Did you know that some 1942 nickels are made from silver?
It's true — and those silver nickels are worth many times more than face value!
So, you're probably wondering:
How can you tell a silver 1942 Jefferson nickel apart from a regular one?
Why were only "some" 1942 nickels made from silver anyway?
And how much are all types of 1942 nickels worth today?
Here's everything you want to know about silver nickels.
The Story Behind Silver War Nickels
The composition of the nickel had been 75% copper, 25% nickel since the first 5-cent nickel coins were released in 1866. However, that changed in 1942 during the early months of United States involvement in World War II.
With the nation thrust into the major international conflict, a sudden need for new resources for making ships, bullets, and other artillery forced rations throughout the United States. Suddenly, everything from ground beef to gasoline became scarce commodities in preparation for the war effort. And, among the critical supplies?… Nickel!
The grayish metal proved important for making artillery.
So, Congress passed a law on October 8, 1942, authorizing the use of an alternative alloy for the five-cent coin. The temporary metallic composition became 56% copper, 35% silver, and 9% manganese.
This changed happened immediately, resulting in two types of Jefferson nickels in 1942:
Copper-nickel Jefferson nickels struck from the regular composition
So-called wartime nickels struck from a 35% silver composition
Production of war nickels continued through 1945 — the year World War II ended.
In 1946, the traditional 75% copper, 25% nickel composition returned and has been used ever since for the five-cent coin.
So How Do You Tell A 1942 Silver Nickel From A Regular One?
The two types of 1942 nickels are really quite easy to distinguish.
Here are the 3 most important differences:
Mintmark — The mintmark is the easiest way to tell a war nickel from a regular nickel. On silver nickels, the mintmark is large and placed prominently above the dome of Monticello — on the reverse of the coin. (The 1942 war nickel was also the first coin on which the "P" mintmark of the Philadelphia Mint was ever seen on a United States coin.) On "regular" 1942 nickels, the "D" and "S" mintmarks for the Denver and San Francisco Mints are much smaller in size and placed just to the right Monticello — between the side of the building and the rim.
Color — Circulated war nickels appear much darker and grayer in color than regular nickels. Some of these silver nickels also have a fairly streaky toning pattern — caused by the particular metallic composition and how it reacts to the effects of heat, perspiration, and other environmental factors. The color difference on uncirculated versions of the copper-nickel and 35% silver nickels is flipped — Mint State silver nickels usually appear much whiter in color than the copper-nickel specimens do.
Feel — Some collectors report that war nickels feel greasier in your hand than regular nickels do. This is an effect of the manganese metal content in the war nickels of 1942 through 1945. While the somewhat greasy feel is a good indicator of a war nickel, this should not necessarily be used to determine whether you have a war nickel or not. The mintmark above the dome should be the most obvious indicator of a war nickel — because the greasiness of a war nickel varies and is felt subjectively by the collector. Besides… placing your fingers on the obverse or reverse of a war nickel to rub it and see what it feels like can impart damage and unnecessary wear on the coin.
You may be wondering why the coin's weight isn't listed as a difference between the regular 1942 nickels and war nickels.
That's because the weight of both types of nickels is the same — 5 grams (with minor natural differences in weight tolerances when using a coin scale).
How Much Are 1942 Nickels Worth?
Values for regular 1942 nickels in worn condition are generally much lower than for their silver counterparts — mainly due to the precious metal content of the latter.
---
Here's a breakdown on each of the 1942 nickels and their values:
1942 Jefferson Nickel Value
A total of 49,789,000 Jefferson nickels were struck at the Philadelphia Mint in the traditional copper-nickel alloy. This date turns up in circulation from time to time and is worth a nominal amount over face value in worn condition, with pieces in that grade range typically trading for 10 to 25 cents in average worn grades. On the other hand, uncirculated examples sell for about $5 and up. The record price is $11,500 for a specimen grading MS67 with Full Steps details near the base of Monticello.
1942 Proof Jefferson Nickel Value
A total of 29,600 proof examples of the 1942 nickels with copper-nickel alloy were struck for coin collectors. While that's a fairly small number of proofs, a large number of these coins still survive and are available at an average price of $80. The record price for one of the nicest specimens is $6,613 for a Proof-66 with cameo frosting.
1942-D Jefferson Nickel Value
The 1942-D nickel with regular copper-nickel alloy is much scarcer than its Philadelphia-minted counterpart. Only 13,938,000 were made and they are particularly scarce in uncirculated condition. Circulated pieces are worth about $1 to $2, while Mint State examples trade for $25 and up. The record price of $1,150 was paid for an MS67 with Full Steps details.
1942-D D Over Horizontal D Error Nickel Value
One of the scarcest 1942 nickels is this rare overmintmark variety, in which the final "D mintmark was placed over a sideways "D." This error happened back when the mintmarks were handpunched onto the working dies. Perhaps 500 to 1,000 examples exist. This rare error-variety sells for $100 to $200 in lower circulated grades and fetches $1,500 and up in uncirculated condition. The record price for this error variety is $32,200 for an MS64 example with Full Steps.
1942-P War Nickel Value
These silver 1942 nickels were made in large numbers — larger than the copper-nickel alloy versions that were phased out in October of that year. Some 57,873,000 were struck, and each is worth at least 85 cents to $1.25 for its silver content — depending on current silver values. The record price goes to a specimen graded MS67+ Full Steps, which sold for $5,288.
1942-P Proof War Nickel Value
The 1942-P proof Jefferson war nickel is the only issue of the silver five-cent coin that was ever struck in proof format. The United States Mint temporarily halted all regular proof coin production beginning in 1943 to focus on making circulating coins and to strike war medals — proof coins resumed in 1950. The 1942-P proof nickel isn't particularly rare, with 27,600 examples struck, but they are nevertheless scarce. Expect to pay about $100 for a typical proof specimen, with the record price of $5,500 forked over for a Proof-66 specimen with Deep Cameo designation.
1942-S War Nickel Value
Though produced in smaller numbers than its Philadelphia sibling, the 1942-S silver Jefferson war nickel saw a respectable total of 32,900,000 pieces. Like the Philly war nickel of the same date, values for a worn example vary a bit depending on the prevailing price of silver content — with a typical example retailing for perhaps 85 cents to $1.25, in most cases. The record price of $4,888 was paid for an MS67 example with Full Steps details.
IMPORTANT: Do You Know The Grade Of Your Nickel?
To determine the true value of your 1942 nickel, you first need to know what condition (or grade) your coin is in.
Grab a coin magnifier and a copy of the U.S. Coin Grading Standards book. Then, watch this video to see how to grade coins yourself at home:
---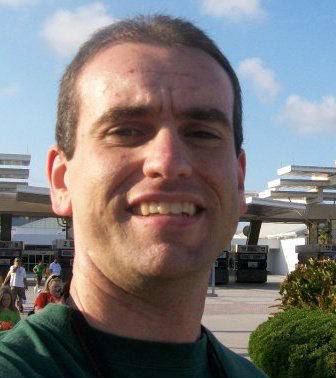 I'm the Coin Editor here at TheFunTimesGuide. My love for coins began when I was 11 years old. I primarily collect and study U.S. coins produced during the 20th century. I'm a member of the American Numismatic Association (ANA) and the Numismatic Literary Guild (NLG) and have won multiple awards from the NLG for my work as a coin journalist. I'm also the editor at the Florida United Numismatists Club (FUN Topics magazine), and author of Images of America: The United States Mint in Philadelphia (a book that explores the colorful history of the Philadelphia Mint). I've contributed hundreds of articles for various coin publications including COINage, The Numismatist, Numismatic News, Coin Dealer Newsletter, Coin Values, and CoinWeek. I've authored nearly 1,000 articles here at The Fun Times Guide to Coins (many of them with over 50K shares), and I welcome your coin questions in the comments below!