This post may contain affiliate links. If you buy thru these links, we may earn a commission at no additional cost to you.
---
The grade of a coin is critically important in determining its value.
Here you can see the official coin grading scale, and what all of those letters and numbers really mean.
Here's why your coins need to be graded.
Now, here's the what you need to know about Mint State coins and Super Grade coins…
Mint State Coin Grade Explained
Grading a mint state coin can sometimes be a complex undertaking, especially in recent years — after all, there are so many different grades which mint state coins can fall into.
Generally speaking, a mint state coin must NOT show any  wear.
Any coin with wear (evidence of rubbing on the high points) is not an uncirculated coin.
And don't go cleaning a coin to make it look like a higher grade! It doesn't work, it lessens the value of the coin, and it damages the coin, too.
Beyond that:
A mint state coin with scratches, dull surfaces, or a considerable number of nicks ordinarily grades in the low Mint State grades — commonly MS 60 or MS 61.
MS 62 to MS 64 coins tend to have few areas of surface damage. They also tend to have more brilliant surfaces than MS 60 or MS 61 coins.
MS 65, MS 66, and MS 67 coins have very clean surfaces and have no conspicuous nicks or other surface flaws.
MS 68 and MS 69 coins may have only 1 or perhaps 2 surface flaws that are very minor and can really only be seen under magnification. Relatively few coins ever reach this grade.
MS 70 coins are said to be perfect coins. They must not have any visible surface flaws and should have brilliant surfaces.
Here's how to choose the best coin magnifier, as a collector of coins.
Super Grade Coins Explained
So, what exactly is a super grade coin?
It's a coin in one of the following grades:
Mint State 69 (MS 69)
Mint State 70 (MS 70)
Proof 69 (PF 69)
Proof 70 (PF 70)
Those are indeed extremely high grades. In fact, as you may know, MS 70 is the highest grade a business strike coin can achieve, and a PF 70 is the epitome of proof coinage. So, I'm talking about some amazingly high-quality coins here.
Super grade coins are sort of the Johnnies come lately in the coin collecting arena. Really, the fascination around super grade coins only started when the coin authentication industry began slabbing coins and assigning them grades. This came to be throughout the entire decade of the 1980s but grew into a phenomenon in the 1990s.
What Are The Grading Guidelines For Super Grade Coins?
While there are slightly different standards among some individuals and organizations as to what exactly constitutes a MS 69, MS 70, PF 69, or PF 70, here are some general coin grading guidelines:
MS 69 – An uncirculated coin that has perfect luster, a sharp and attractive strike, and amazing eye appeal overall. Only under 8X magnification will tiny imperfections be seen on the coin, such as some minor contact marks or issues regarding the strike.
MS 70 – This is a truly perfect coin. Under 8X magnification, there will be no evidence of contact marks, strike issues, or other imperfections. This is a stunning coin both to the naked eye and under the lens of magnifying glass scrutiny.
PF 69 – The number of flaws permissible is equivalent to that with MS 69 coins, but the piece must be a proof coin.
PF 70 – A proof coin with absolutely no flaws when viewed under 8X magnification. A proof coin from before the 1980s does not have to have a cameo effect on the devices to qualify as a PF 70.
Who Authenticates High-Grade Coins?
While just about any coin grading company will slab a high-grade coin, there are certain companies that are known for having more stringent guidelines regarding slabbed coins. These include:
Some will say that one company has higher standards than another. Some of this discourse may be based on actual fact while some might be more a matter of personal opinion. No matter which company you may believe is the best at what they do, the fact is all of the third-party coin graders listed above are well established in the numismatic arena and can be trusted to do an outstanding job at properly grading coins of all types.
This video shows you how to grade coins yourself at home:
---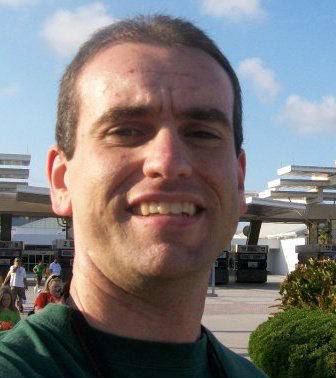 I'm the Coin Editor here at TheFunTimesGuide. My love for coins began when I was 11 years old. I primarily collect and study U.S. coins produced during the 20th century. I'm a member of the American Numismatic Association (ANA) and the Numismatic Literary Guild (NLG) and have won multiple awards from the NLG for my work as a coin journalist. I'm also the editor at the Florida United Numismatists Club (FUN Topics magazine), and author of Images of America: The United States Mint in Philadelphia (a book that explores the colorful history of the Philadelphia Mint). I've contributed hundreds of articles for various coin publications including COINage, The Numismatist, Numismatic News, Coin Dealer Newsletter, Coin Values, and CoinWeek. I've authored nearly 1,000 articles here at The Fun Times Guide to Coins (many of them with over 50K shares), and I welcome your coin questions in the comments below!