The John Tyler dollar coin — the 2nd of the 2009 Presidential dollars and 10th in the Presidential dollar series — was released in May 2009.
One interesting feature about the John Tyler dollar coin is the fact that it's the second presidential dollar to feature "In God We Trust" on the obverse of the coin.
Presidential dollars issued during 2007 and 2008 included "In God We Trust" on the edge of the coin.
Here's more about the John Tyler dollar coin…
John Tyler Dollar Coin Values

This presidential dollar coin is worth less than $2 in typical uncirculated grades.
Proof versions are worth between $4 to $6 each.
Any John Tyler presidential dollar coins found with wear are worth only face value.
If there are any significant errors to come from the John Tyler dollar, those special coins will likely pull in hundreds of dollars.
Finding John Tyler Dollar Coins
The John Tyler presidential dollar can be found at banks and in some stores which promote the use of dollar coins in circulation.
Also, dollar coins frequently circulate well within the vending machine circuit — particularly among the mass transit systems in major cities.
The United States Mint sells John Tyler presidential dollars by the roll and also in sets. Some coin sets include all of the other presidential dollar issues for the year.
These coin sets come in a variety of forms. Some include only the year's presidential dollars. Other sets include all the denominations struck by the U.S. Mint for circulation. U.S. Mint coin sets come in uncirculated and proof versions.
Coin dealers also sell Presidential dollar coins.
More About Presidential Dollar Coins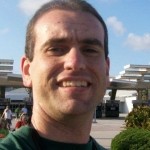 I'm a roller coaster junkie, a weather enthusiast, a frequent traveler, and a numismatist. My love for coins began when I was 11 years old. I primarily collect and study U.S. coins produced during the 20th century. I'm a member of the American Numismatic Association (ANA) and the Numismatic Literary Guild (NLG). I've also been studying meteorology and watching weather patterns for years. I enjoy sharing little-known facts and fun stuff about coins, weather, travel, health, food, and living green… on a budget.
...