This post may contain affiliate links. If you buy thru these links, we may earn a commission at no additional cost to you.
---
Did you know there is a rare Jefferson nickel worth $10,000 or more that you may find in your spare change?
There are many rare nickels that you can still find in circulation — many of these are very valuable coins!
In fact, there are several rare Jefferson nickels worth some serious cash.
I'm going to tell you what they are and how you can find them.
Really?… A Rare Jefferson Nickel Worth $10,000
No kidding, there really is a Jefferson nickel worth up to 5 figures.
You can find one searching through pocket change or bank rolls — if you're lucky enough.
It's the 1942-D Over Horizontal D Jefferson nickel, and uncirculated (unworn) examples are worth thousands of dollars!
I'll fill you in more about this rare and valuable nickel in a minute. First, you need to know what to look for when you're studying Jefferson nickels.
How To Spot Rare Jefferson Nickels
Among all circulating United States coin series, Jefferson nickels are the easiest old coins to find because very few non-collectors can tell the differences between an old Jefferson nickel and a newer one.
The first Jefferson nickels were minted in 1938, and some of the earliest examples are still floating around out there.
At first glance, all Jefferson nickels made before the Westward Journey commemorative series of 2004 to 2005 look about the same.
And this is where it pays to be an astute coin collector. Most circulated old Jefferson nickels have a dull, grayish appearance.
Find a 1942, 1943, 1944, or 1945 Jefferson nickel with a large "P," "D," or "S" mintmark above the dome of Monticello, and you've got a 35% silver nickel worth $1 or more!
Mintmarks on nickels made before 1965 are found on the reverse (tail's side) of the coin — not under the date as with 5-cent coins made since 1968.
Thankfully, 1942 nickels still turn up in circulation every now and then. So the odds of finding a 1942-D Jefferson nickel in your pocket change or through roll searching aren't all that terrible, considering the age of these coins.
How To Spot The Most Valuable Jefferson Nickel
Now what about those really rare and valuable 1942-D Jefferson nickels?…
According to the Professional Coin Grading Service (PCGS) one of the leading coin authentication firms in the world, there are only about 20,000 of the 1942-D Over Horizontal D Jefferson nickels around.
Here's what they're worth:
Circulated examples of the 1942-D Over Horizontal D Jefferson nickel are worth $50 to $150 — not bad!
Uncirculated examples of the 1942-D Over Horizontal D Jefferson nickel are worth between $1,500 and $15,000 — with Full Steps specimens listing for more than $30,000!
Here's where you're most likely to find one:
You'll have to get very lucky to find an uncirculated 1942-D Over Horizontal D Jefferson nickel in a bank roll — not impossible given the number of uncirculated 1940s and 1950s Jefferson nickels that still turn up on occasion in some bank rolls.
You could also find an uncirculated 1942-D Over Horizontal D Jefferson nickel in an heirloom coin collection or an estate.
You might even find one hidden in a coin hoard buried in a yard. Sound far fetched? Think again… one couple scored millions when they dug up a hoard of gold coins buried in coffee can on their property!
Here's why the Denver "D" mintmark was stamped horizontally:
Before 1990, Mint operator handpunched mintmarks on coin dies, and sometimes the mintmark was accidentally applied in the wrong direction, such as the 1942-D Over Horizontal D nickel.
Usually the mintmark orientation was corrected by re-stamping the mintmark over the wayward mintmark, resulting in these crazy-looking mintmark errors.
Other Rare Jefferson Nickel Values
There are many other valuable Jefferson nickels that can be found in loose change.
These are 14 of the scarcest Jefferson nickels, and their approximate values:
1939 Doubled MONTICELLO & FIVE CENTS — $50+
1939-D — $7+
1943-P, 3 Over 2 — $35+
1943-P Doubled Eye — $15+
1945-P Doubled Die Reverse — $15+
1949-D, D Over S — $35+
1950-D — $10+
1954-S, S Over D — $15+
1955-D, D Over S — $18+
1971 No-S Proof — $1,000+
1979-S Type 2 (Clear "S") Proof — $5+
1981-S Type 2 (Clear "S") Proof — $5+
1994-P Special Uncirculated — $40+
1997-P Special Uncirculated — $175+
*Values included in the list directly above are for coins in a grade of Very Fine-20 in the cases of those made before 1960 and uncirculated for dates afterward unless otherwise noted. 
IMPORTANT: Do You Know The Grade Of Your Nickel?
To determine the true value of your nickel, you first need to know what condition (or grade) your coin is in.
Grab a coin magnifier and a copy of the U.S. Coin Grading Standards book. Then, watch this video to see how to grade coins yourself at home:
---
More About Jefferson Nickel Values
In addition to the links I've included above, here are some other resources to help you learn more about your Jefferson nickels: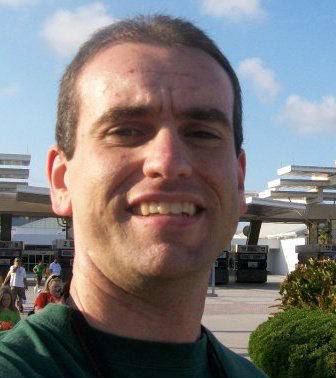 I'm the Coin Editor here at TheFunTimesGuide. My love for coins began when I was 11 years old. I primarily collect and study U.S. coins produced during the 20th century. I'm a member of the American Numismatic Association (ANA) and the Numismatic Literary Guild (NLG) and have won multiple awards from the NLG for my work as a coin journalist. I'm also the editor at the Florida United Numismatists Club (FUN Topics magazine), and author of Images of America: The United States Mint in Philadelphia (a book that explores the colorful history of the Philadelphia Mint). I've contributed hundreds of articles for various coin publications including COINage, The Numismatist, Numismatic News, Coin Dealer Newsletter, Coin Values, and CoinWeek. I've authored nearly 1,000 articles here at The Fun Times Guide to Coins (many of them with over 50K shares), and I welcome your coin questions in the comments below!