This post may contain affiliate links. If you buy thru these links, we may earn a commission at no additional cost to you.
---
Thinking about dabbling in coin collecting?
Have a few interesting coins that you found in your pocket change and now you're wondering if they're worth holding onto?
If you were going to keep a small collection of coins, which ones would they be?
While there is no single answer that defines the "best" coins to collect (because everyone has a different opinion as to the best coins worth holding onto), here are some ideas and opinions from others who collect coins. See which coins they've chosen to collect and why they. Hint: They're not all rare U.S. coins.
Following are some of the coins that others think are among the best coins worth collecting these days.
Perhaps these will give you some ideas when it comes to building your own coin collection.
Hopefully, you will see that there is value in just about any coin. It all comes down to how long you're willing to hold onto it, and your ability to find someone who is interested in your coin — when the time comes that you're ready to sell it.
Unique Ideas For Coin Collections
Each of the following links reveals some interesting coins that are worth collecting.
Perhaps these clever coin collecting ideas will inspire you…
My 10 Best Coins – View the coin collections of others, with photos of their 10 favorite coins.
Top 10 Coin Picks – Originally, the list included these coins:
U.S. Mint Uncirculated Coins Set
Bulk Pennies
Uncirculated Silver Eagles
Common Date "Saints" Graded by NGC or PCGS
Proof Shield Nickels
Early Proof Jefferson Nickels
Proof Barber Half Dollars
A High-Grade Coin Worth $100 or More
Those are still smart choices for a U.S. coin collection. However, recently the above list was re-evaluated and updated. See why these U.S. coins were selected:
1909-S V.D.B. Lincoln Cent
1921 Peace Dollar
1878-CC Morgan Silver Dollar
1914-D Lincoln Cent
1955/55 Doubled Die Lincoln Cent
1937-D 3 Legged Buffalo Nickel
1916-D Mercury Dime
1917 Standing Liberty Quarter – Type 1
1932-D Washington Quarter
1908 St. Gaudens Arabic Numerals No Motto
Top 25 Coin Collections – "You will not find a $4 gold piece, 1795 Eagle, or 1895 Morgan dollar on my list. These are certainly important, rare and desirable coins, but not items that are within the reach of most collectors."  Some examples on this list:
Fugio Cent. The first coin issued by authority of the United States. Certainly a significant issue and yet still plentiful enough to be reasonably priced.
1794 Half Cent. In my opinion, more attractive than the 1793. Nearly as scarce as the first half cent but often much less expensive.
1909-S VDB Lincoln Cent. Perhaps the most popular and well known of all United States coins. It just seems that if you're a serious coin collector you should have one.
1877 Three Cent Nickel. Just 510 pieces minted and yet surprisingly affordable. A great way to join an exclusive owners club.
Three Dollar Gold type coin. I would select any date except the 1878.
10 U.S. Coins Every Collector Needs – One collector's opinion regarding the most historically significant United States coins. This list of coins includes:
Large Cent
Indian Head Cent
1909 V.D.B. Lincoln Cent
1943 Steel Lincoln Cent
2 Cent Coin
Buffalo Nickel
Liberty Seated Dime
1932 Washington Quarter
Walking Liberty Half Dollar
Morgan Silver Dollar
Top 10 Rare U.S. Coins – View the explanations for why these rare coins were included:
1933 Saint-Gaudens Double Eagle
1804 Draped Bust Dollar
The Brasher Doubloon
1861 Confederate States Half-Dollar
1974 Aluminum Penny
1913 Liberty Head Nickel
Almost anything from 1870
1866 Silver Coin
1776 Silver Continental Dollar
1943 Copper Penny
The Best & Worst Coin Investments – Interesting… first check out the 5 worst coin investments, then see why this collector recommends collecting these coins:
Pre-1965 90% silver U.S. coins in very high grades
Most types of U.S. Nickels
Walking Liberty, Franklin, and silver Kennedy half dollars
The Bottom Line
What it all comes down to is this…
You should only collect those coins which are interesting to you. Otherwise, it's less of a hobby and more of a job (and a serious investment).
So, unless you are determined to become a coin dealer, or a coin investor, you should just stick with those coins that you come upon the easiest — and the ones that mean something to you personally.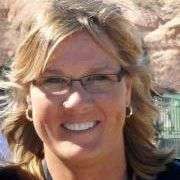 I like to help people find unique ways to do things in order to save time & money — so I write about "outside the box" ideas that most wouldn't think of. As a lifelong dog owner, I often share my best tips for living with and training dogs. I worked in Higher Ed over 10 years before switching gears to pursue activities that I'm truly passionate about. I've worked at a vet, in a photo lab, and at a zoo — to name a few. I enjoy the outdoors via bicycle, motorcycle, Jeep, or RV. You can always find me at the corner of Good News & Fun Times as publisher of The Fun Times Guide (32 fun & helpful websites).