This post may contain affiliate links. If you buy thru these links, we may earn a commission at no additional cost to you.
---
Young coin collectors have a new, cool way to find out more about coins, expand their coin collections, and set themselves on the right paths for their numismatic journeys.
The Explore and Discover Coin Kit from the United States Mint is a terrific coin collecting starter set. It teaches kids about:
coinage in general
coin collecting as a hobby
the history of United States money
Now, I'm no kiddo myself… but I happened upon this children's coin collecting starter kit while shopping at the United States Mint gift shop in Washington, D.C. recently.
I was intrigued by the innovative coin folder — which so appealingly brings together actual coins and a variety of interesting facts & trivia!
So, I bought this starter kit because I wanted to review it here to let others know about it. The plan is, I'm going to give my set to a young, budding numismatist who can benefit from it.
NOTE: Just so you know, I wasn't compensated in any way to write this review of the Explore & Discover Coin Set. I bought it for myself and I'm writing about it here because I think it's an excellent coin set for kids that others should know about. If I had my own young kids who I wanted to introduce to the hobby, I'd definitely buy them this cool starter kit!
What's In The Explore & Discover Coin Collecting Starter Set?
The coin set comes in a 4-panel cardboard holder with a cover and 7 areas filled with educational information.
This collectors coin set from the U.S. Mint contains:
1 plastic magnifying glass
3 uncirculated coins
3 proof coins
1 blank penny planchet
The Explore & Discover coin collecting starter kit introduces an array of characters called the Mighty Minters — they're a group of young coin collectors and anthropomorphic animals who teach kids about coins.
There's also an activity book with games and puzzles. This interactive book gives kids a fun way to discover more about the United States Mint, coins in general, and coin collecting as a hobby.
Following are highlights from each of the panels in this coin collecting starter set…
Welcome To Coin Collecting As A Hobby
One of the first things you'll see when you open this coin collecting starter set is an introduction to the history of the hobby. (Coin collecting is an old pastime — tracing back some 3,000 years to ancient royalty.)
You'll also learn about the United States Mint being established in 1792.
Finally, you stumble upon these 3 uncirculated coins:
1 Lincoln cent
1 Jefferson nickel
1 Roosevelt dime
There's also a blank one-cent coin planchet — it hasn't been struck as a penny yet!
Proof Coins
Moving along through this coin collecting starter kit, you'll find these 3 proof coins:
1 America The Beautiful quarter
1 Kennedy half dollar
1 Native American dollar
This section tells you how proof coins differ from business-strike coins, like the ones we typically use in circulation.
For example, proof coins are struck on polished planchets by specially prepared coin dies… and proof coinage is struck at least twice to reveal even the most minute details.
Collectible Coins
On the back side of the panel introducing proof coins, this starter kit for young coin collectors describes each of the 3 proofs mounted in the panel. They are 3 coins that hobbyists enjoy collecting:
America The Beautiful quarter — My set includes the 2019-S Lowell National Park (Massachusetts) quarter, depicting a mill worker using a power loom. America The Beautiful quarters make fantastic collectibles. And they are struck for circulation — so they can be found at face value!
Kennedy half dollar — For many young children, this coin collecting starter kit will be their first introduction to the Kennedy half dollar. Kennedy half dollars were first struck in 1964, the year after President John Fitzgerald Kennedy was assassinated. The coin was saved by millions of Americans — resulting in the eventual removal of half dollars from circulation.
Native American $1 Coin — This dollar coin pays tribute to historical achievements made by members of various Indian tribes and individual Native Americans. As with the Kennedy half dollar, the Native American dollar is now struck only for coin collectors and is seldom seen in circulation.
Uncirculated Coins
In addition to proof coins, the US Mint also strikes uncirculated coins for collectors.
Here are some important differences between mint (uncirculated) coins and proof coins.
Uncirculated coins have special, shiny finishes. As the coin starter kit explains, uncirculated coins are struck with specially prepared dies and higher striking force — this produces stronger details and a higher-quality appearance than usual business-strike coins.
While uncirculated coins aren't as shiny as proof coins, they are superior to any of the coins you'd typically find in circulation.
Circulating Coins
Circulating coins are the types of coinage you'll find in your pocket change.
As this coin collecting starter set explains, there are a lot of neat coins that you can find in circulation — like America The Beautiful quarters, including the 2019-W America The Beautiful quarters. These are the first circulating coins to bear the "W" mintmark from the West Point Mint.
Why Collect Coins?
We've got to inspire the next generation to collect coins! And what better way to do that than to share with them all the reasons coin collecting is so much fun?
This U.S. Mint starter kit makes the case for collecting coins this way:
Coins make excellent souvenirs of the places you've been.
They have unique designs and come in a variety of metals.
Coins can help you understand the history of the United States and other nations.
Building a coin collection is challenging and fun… and it's a great way to make new friends.
There are many other reasons to collect coins, too. If you give a young coin collector the Explore & Discover Coin Set, you're sure to help him or her enjoy a lifetime hobby that will grow as they do!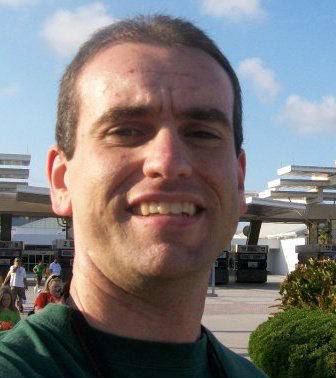 I'm the Coin Editor here at TheFunTimesGuide. My love for coins began when I was 11 years old. I primarily collect and study U.S. coins produced during the 20th century. I'm a member of the American Numismatic Association (ANA) and the Numismatic Literary Guild (NLG) and have won multiple awards from the NLG for my work as a coin journalist. I'm also the editor at the Florida United Numismatists Club (FUN Topics magazine), and author of Images of America: The United States Mint in Philadelphia (a book that explores the colorful history of the Philadelphia Mint). I've contributed hundreds of articles for various coin publications including COINage, The Numismatist, Numismatic News, Coin Dealer Newsletter, Coin Values, and CoinWeek. I've authored nearly 1,000 articles here at The Fun Times Guide to Coins (many of them with over 50K shares), and I welcome your coin questions in the comments below!