---
We write about products and services that we use. This page may contain affiliate links for which we receive a commission.
---
People love to find old coins. I know I do!
Unless you're visiting a coin dealer, you'll probably find it pretty difficult to stumble upon very many.
But there are ways you can increases your chances of finding old coins. You just have to know where to look for them.
Here are 5 proven ways to find old coins without having to buy them from coin dealers…
#1 – Search Your Pocket Change
Let's start with one of the most common sources of finding old coins: pocket change.
Pocket change is where I found the first coin I ever put in my collection — a 1941 Lincoln penny.
I've found plenty of old coins in circulation, including other old pennies, Buffalo nickels, and silver coins.
Of course, it's not always easy to find old valuable coins in your spare change.
Based on my own survey of the coins I've found in pocket change:
Less than 1% of the Lincoln cents I handle in day-to-day transactions involve wheat pennies.
I've only found 2 Buffalo nickels (so far) in standard transactions.
I've found a total of 4 silver coins in regular pocket change.
These findings come from nearly 25 years of actively checking my change. Of course, you may have different results — and maybe more luck than I!
The point is, your loose change may not provide you with a bounty of old coins, but it is one method for finding some old and possibly valuable coins.
#2 – Look Through Rolls Of Coins
Searching through coin rolls is a great way to find old coins.
I've made some of my best finds looking through rolls of coins.
I've found:
Check out these coin roll search videos I made:
#3 – Check 'Take-A-Penny-Leave-A-Penny' Trays
I've found some great old pennies in the so-called take-a-penny-leave-a-penny trays. You know, those little ashtrays or cans filled with pennies near cash registers at some restaurants and mom & pop stores.
They're designed to help relieve you of your pennies — or help you pay the tab if you're a few cents short in a cash transaction.
I've found lots of one-cent coins in those penny trays. I've even found a few 1950s Lincoln wheat pennies that appeared to be uncirculated.
I would suggest that you carry a few pennies along for trading — in case you happen to find some coins you want in one of those penny trays. It's nice to at least give the store an even exchange for those old pennies!
#4 – Search Through Old Coin Jars
When I was young, I used to look through my mom's and dad's coin jars.
I found some great old coins that way — including plenty of wheat pennies and nickels from the 1930s, '40s, and '50s.
Chances are you've got some old coins in your coin jar, too.
If you don't have a coin jar, maybe some of your friends will let you look through theirs!
Just don't forget to bring along some coins to exchange — and maybe offer to do a friendly favor for the opportunity to look through their coin jars for old coins.
#5 – Use A Metal Detector
While I don't own or use a metal detector, I know a few people who do — and they've found some neat old coins scanning the ground with a metal detector looking for buried treasure.
You can search in all kinds of places for old coins, including:
Beaches
Vacant land
Parks
Old homes and buildings
Schoolyards
I don't recommend walking onto private property that isn't yours to look for old coins — that's trespassing. I certainly don't think breaking the law is the best way to go about looking for buried treasure.
By no means should you go scanning private property under the cloak of night, either. You will eventually get caught, and any bundles of money you may have found will just be used to cover your attorney's fees or criminal fines!
To look for buried treasure using a metal detector, I suggest doing so on public property or with express written permission from the property owners.
If you decide to do some metal detecting on private property, it might be nice to offer splitting the value of old coins or other buried treasure you find with the landowner.
Good luck!
The Value Of Old Coins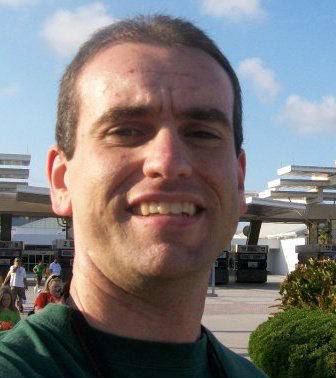 I'm the Coin Editor here at TheFunTimesGuide. My love for coins began when I was 11 years old. I primarily collect and study U.S. coins produced during the 20th century. I'm a member of the American Numismatic Association (ANA) and the Numismatic Literary Guild (NLG) and have won multiple awards from the NLG for my work as a coin journalist. I'm also the editor at CDN Publishing (a trusted source for the price of U.S. rare coins), editor at the Florida United Numismatists Club (FUN Topics magazine), and author of Images of America: The United States Mint in Philadelphia (a book that explores the colorful history of the Philadelphia Mint). I've contributed hundreds of articles for various coin publications including COINage, The Numismatist, Numismatic News, Coin Dealer Newsletter, Coin Values, and CoinWeek. I've also authored nearly 1,000 articles here at The Fun Times Guide to Coins (many of them with over 50K shares), and I welcome your coin questions in the comments below!