---
This post may contain affiliate links. If you purchase through these links, we may earn a small commission at no additional cost to yourself.
---
You've probably heard of silver dollars, but what about
gold dollars
?
Although gold dollar coins may not be as widely collected as Morgan dollars and Peace silver dollars, in their heyday, gold dollars saw circulation from coast to coast and were very important coins in commerce.
These tiny gold dollar coins represented a lot of purchasing power in their day — and were quite popular with the masses!
Gold Dollar Coins: Small But Popular
The Act of March 3, 1849 authorized the production of gold dollars.
Gold dollar coins were minted from 1849 through 1889.
During that time, gold dollar production went into the millions during several years.
Several mints struck gold dollars over the course of their history.
You can find the mintmark on the gold dollar below the wreath on the reverse (tails side) of the coin:
Philadelphia (no mintmark)
Charlotte (C)
Dahlonega (D)
New Orleans (O)
San Francisco (S)
Gold dollar coins are small — far tinier than their silver dollar counterparts. At only 13 to 15 millimeters wide and weighing in at just 1.672 grams, gold dollars are dwarfed by most other coins. In fact, Type 1 dollar coins are the smallest U.S. coins ever minted. (More about Type I, II, and III dollar coins below.)
Here is a U.S. and foreign coin size chart, so you can compare various denominations in terms of size.
3 Different Types Of Gold Dollars
If you're collecting by type, there are 3 different varieties of gold dollars that you'll be searching for:
Type I: Liberty Head (1849 to 1854)
Type II: Small Indian Princess Head (1854 to 1856)
Type III: Large Indian Princess Head (1856 to 1889)
Depending on how you're planning to collect gold dollars, you may want to purchase one of each design type. Or, perhaps you'll even try for one of each date and mintmark.
While there was a significant design change between Type I and Type II gold dollar coins, another major difference between the two is the diameter of the coin:
Type I gold dollars measure 13 millimeters wide
Type II and Type III gold dollars are 15 millimeters wide
James B. Longacre designed each of the different gold dollar designs. If his name sounds familiar, it's probably because he also designed other coins, including:
Where To Find Gold Dollar Coins
Gold dollar coins are, as a type, easy enough to find.
Most coin dealers who sell gold coins will have some gold dollars to choose from, too.
However, in the gold dollar series, there are some very scarce dates that will be difficult to locate.
Gold Dollar Coin Values
Gold dollar prices
tend to swing up and down a bit based on the current price of gold bullion. However, you'll see that
gold dollar prices tend to change much more subtly than larger gold coins (like the double eagle) when bullion prices fluctuate
.
With gold at about $1,400 an ounce, the amount of gold in a gold dollar is worth around $70.
However, the numismatic value of these coins pushes prices much higher. A common-date worn example of a gold dollar will set you back anywhere between $225 and $400.
Here's a look at the values of the scarcer gold dollars:
1849-C Close Wreath: $1,750
1849-D Open Wreath: $250,000
1850-C: $1,850
1850-D: $2,500
1851-C: $1,450
1851-D: $2,100
1852-C: $1,500
1852-D: $2,900
1853-C: $1,600
1853-D: $1,900
1854-D: $2,700
1855-C: $5,500
1855-D: $15,000
1856-D: $7,000
1857-C: $2,800
1857-D: $3,000
1858-D: $3,000
1859-C: $3,300
1859-D: $2,500
1860-D: $5,000
1861-D: $13,500
1875: $5,000
*Prices are for coins in XF-40 grade.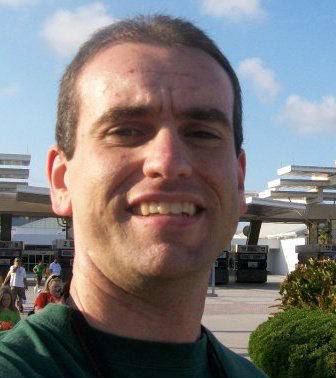 I'm the Coin Editor here at TheFunTimesGuide. My love for coins began when I was 11 years old. I primarily collect and study U.S. coins produced during the 20th century. I'm a member of the American Numismatic Association (ANA) and the Numismatic Literary Guild (NLG) and have won multiple awards from the NLG for my work as a coin journalist. I'm also the editor at the Florida United Numismatists Club (FUN Topics magazine), and author of Images of America: The United States Mint in Philadelphia (a book that explores the colorful history of the Philadelphia Mint). I've contributed hundreds of articles for various coin publications including COINage, The Numismatist, Numismatic News, Coin Dealer Newsletter, Coin Values, and CoinWeek. I've authored nearly 1,000 articles here at The Fun Times Guide to Coins (many of them with over 50K shares), and I welcome your coin questions in the comments below!