This post may contain affiliate links. If you buy thru these links, we may earn a commission at no additional cost to you.
---
If you're looking for the best silver coins worth money to invest in or buy for your collection, you may be wondering where to begin.
When people buy silver coins they often have a very specific goal in mind:
Completing a coin collection
Building a set of coins for kids or grandkids
Stacking silver for future use, survival, or investment purposes
So, which silver coins would make the most valuable addition to your collection or investment portfolio?
Here are 6 silver coins worth buying (in no particular order)…
#1 – American Silver Eagles
One of the best silver coins for both investing and collecting are American Silver Eagles.
These 99.9% pure silver coins have been issued by the United States Mint since 1986.
They are ideal for those who are building precious-metals portfolios. They are widely collected by date, too. In other words, American Silver Eagles offer excellent crossover opportunities for collectors looking to invest and investors looking to collect.
---
American Silver Eagles are offered in uncirculated (or "bullion") and proof formats, and can be bought for as little as just a few dollars above their spot value.
While most American Silver Eagle coins are common, some are rather rare:
The 1995-W proof American Silver Eagle saw a mintage of just 30,125 pieces and sells for more than $3,000.
Another scarce date is the 2019-S enhanced reverse proof American Silver Eagle — even rarer with only 30,000 struck.
Even a basic set of bullion-quality American Silver Eagles entails better dates (such as the 1996) the regular-issue series key that saw only 3,603,386 examples made.
Other dates (such as the first-year 1986 and the 1994 American Silver Eagles) enjoy premiums, while the 2008-W Burnished Reverse of 2007 is a huge variety that fetches around $500.
#2 – Morgan Silver Dollars
There's probably no more popular a classic U.S. coin than the Morgan dollar, which was struck from 1878 through 1921.
This large, heavy silver coin was widely used in the western states and territories of the late 19th and early 20th centuries. It is also attached to the romantic lore of the Old West.
Many Morgan dollar issues are amazingly common, with millions of survivors to this day. But other dates are quite rare — particularly those from the Carson City Mint, which operated during the latter decades of the 19th century and was built near fruitful silver mines in Nevada.
---
Building an entire set of Morgan dollars takes a lot of money and a lot of time. Even collectors who are flush with funds will often spend many years building a Morgan dollar collection — because of the difficulty in locating certain dates.
But even adding just one Morgan dollar to your coin collection can enhance its appeal and value, giving it a touch of history from the colorful days of yore.
Circulated, common-date Morgan dollars vary in price depending on the current silver values, while rare dates (like the 1895 proof) go for $30,000 or more.
Important key dates include the 1889-CC and 1893-S — which generally sell for $2,500 and $7,000 or more in circulated grades, respectively.
#3 – Peace Silver Dollars
While Morgan dollars may be the most popular silver dollars, the Peace dollar is another excellent addition to any coin collection.
Peace silver dollars are gorgeous coins that feature a young Miss Liberty wearing a crown of rays — very much in the image of the Statue of Liberty in New York.
Unlike the long-running Morgan dollar, Peace dollars were in production from 1921 through 1935 — which is a relatively short timeframe. Therefore, there are fewer coins that a collector needs to buy in order to complete a set.
---
However, even though the Peace dollar requires fewer coins to complete a collection, this doesn't mean there aren't some rare dates to be found among these beloved silver dollars.
The 1921 Peace dollar is a popular first-year-of-issue coin that had a relatively low mintage of of 1,006,473 examples and sells for more than $100.
The 1928 Peace dollar is another rarity that trades for around $300 and up.
The 1934-D doubled die is a sought-after variety that commands beyond $100.
Two kinds of 1921 silver dollars you need to know about — While the 1921 Morgan silver dollar is a common coin the 1921 Peace silver dollar is relatively rare. So how do you tell the two apart? The Morgan dollar has a curly-haired portrait of Miss Liberty on the front (obverse) while the Peace dollar show Miss Liberty with rays beaming from her tiara.
#4 – Walking Liberty Silver Half Dollars
There are few silver coins more beautiful than the Walking Liberty half dollar — which was in production from 1916 through 1947.
The design by Adolph A. Weinman was later replicated on the American Silver Eagle beginning in 1986.
The Walking Liberty halves are among the best silver coins — because they offer collectors a wide range of both common and scarce dates affordable to a wide range of collectors.
---
A complete collection of Walking Liberty half dollars is expensive, but it's within the reach of collectors who don't mind chipping away at the collection slowly to reach the goal of building a complete set over time.
The most valuable Walking Liberty half dollars are the 1916-S Obverse Mintmark, 1921, and 1921-D — each of these costs between $250 and $500 in the moderately circulated grade of Fine-12.
Another date that will make collectors reach deeper into their wallets is the 1938-D, which starts around $100 in Fine-12.
Interestingly, while most of the dates in the series before 1934 are categorically scarce, those made after 1940 are extremely common and often trade for prices close to their silver melt values.
Many people who buy silver coins for precious-metals investing purposes specifically seek out those latter Walking Liberty half dollar because they offer beautiful designs and collectible dates at a highly affordable price.
#5 – Washington Silver Quarters
The 90% silver Washington quarters were in production from 1932 through 1964 and are popular coins worth a lot of money.
Look hard enough in coin rolls and pocket change and you might be lucky enough to score one for face value (25 cents)!
But even if you're buying silver coins from a coin dealer, you should be able to purchase common circulated examples for little more than their spot price.
---
Washington quarters have long been atop the list of favorite collector coins — perhaps because these pieces serve an important function in commerce and give collectors plenty of great opportunities for building fascinating sets.
For example, a complete run of Washington quarters from 1932 to date encompasses hundreds of coins and more than 100 different designs on the back (reverse) — thanks to the 50 State quarters, Washington, D.C. & U.S. Territories quarters, America The Beautiful quarters, and other ongoing commemorative programs.
Among the silver Washington quarters, there are a few rare coins worth substantially more than face value, including the 1932-D and 1932-S, which each take $100 and up in circulated grades.
There are also several doubled dies, such as those from 1937 and 1943, that fetch hundreds of dollars apiece.
#6 – Mercury Silver Dimes
Coin collectors love Mercury dimes — which were minted from 1916 through 1945. These silver coins feature a design of Miss Liberty wearing a winged cap.
Designed by Adolph A. Weinman, Mercury silver dimes are officially known as Winged Liberty dimes — even though many thought the portrait of Miss Liberty looked more akin to the Roman god Mercury. The nickname stuck.
---
There are some very rare Mercury dimes out there:
The 1916-D is the key date of the series. Even in well-worn circulated condition the 1916-D Mercury dime is worth around $1,000 or more.
The 1921 and 1921-D are also rare and valuable silver dimes, each selling for $100 to $200 and up in moderately circulated grades.
The 1942/1 and 1942/1-D Mercury dimes are scarce varieties that take $400 apiece in lower worn grades.
While the Mercury dime certainly has its rare dates, most issues are pretty common and affordable.
In fact, most dates from 1934 on can be had in heavily worn condition for prices littler over spot value — giving investors a chance to obtain these beautiful, classic pre-1965 90% silver coins at inexpensive prices. Many coin dealers even sell latter-date Mercury dimes as junk silver coins.
---
Other Silver Coins To Collect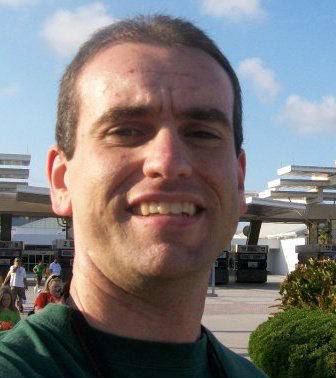 I'm the Coin Editor here at TheFunTimesGuide. My love for coins began when I was 11 years old. I primarily collect and study U.S. coins produced during the 20th century. I'm a member of the American Numismatic Association (ANA) and the Numismatic Literary Guild (NLG) and have won multiple awards from the NLG for my work as a coin journalist. I'm also the editor at the Florida United Numismatists Club (FUN Topics magazine), and author of Images of America: The United States Mint in Philadelphia (a book that explores the colorful history of the Philadelphia Mint). I've contributed hundreds of articles for various coin publications including COINage, The Numismatist, Numismatic News, Coin Dealer Newsletter, Coin Values, and CoinWeek. I've authored nearly 1,000 articles here at The Fun Times Guide to Coins (many of them with over 50K shares), and I welcome your coin questions in the comments below!