This post may contain affiliate links. If you buy thru these links, we may earn a commission at no additional cost to you.
---
Many 2008 pennies are worth more than face value. In fact — believe it or not — some 2008 Lincoln cents are worth thousands of dollars!
So, how can you tell a common 2008 penny worth face value from one that's rare and valuable?
In this article, you're going to find out:
Which 2008 pennies are worth saving
Which 2008 pennies you can safely spend
Why valuable 2008 Lincoln cents fetch the prices they do
Why 2008 Pennies Are So Special
The 2008 pennies are the last to feature the familiar Lincoln Memorial motif — which was designed by Frank Gasparro and debuted on the Lincoln cent in 1959.
Replacing the Lincoln wheat pennies of 1909 through 1958, the Lincoln Memorial penny was replaced by the 4 different 2009 Lincoln Bicentennial pennies and finally by the Lincoln Shield penny beginning in 2010.
Relatively unchanged over the years is the portrait of Abraham Lincoln — which was designed by Victor David Brenner, whose initials "VDB" have been seen on the penny for most of the series run since 1909.
While the 2008 Lincoln pennies were the final curtain call for the Lincoln Memorial design, these aren't rare coins and can be found in pocket change with enough searching.
2008 Penny With No Mintmark Value
The 2008 penny with no mint mark below the date was struck at the Philadelphia Mint to the tune of 2,558,800,000 pieces. That's more than 2.558 billion pennies! And for this reason the 2008 penny is not counted among the rare coins.
Although 2008 Lincoln cents are generally common coins, this doesn't mean they're not worth a lot of money.
Yes, the circulated (worn) 2008 pennies with no mintmark that you find in pocket change are worth only their face value of 1 cent.
However, uncirculated ones (the ones that look like they're in mint condition and show no wear) are typically worth 10 to 30 cents.
The most valuable 2008 penny with no mintmark sold to date was certified MS69RD by third-party grader Numismatic Guaranty Company. It fetched $295 in a 2021 auction.
2008-D Penny Value
The 2008 penny with the "D" mint mark is another coin you're likely to find in your spare change.
The 2008-D penny hails from the Denver Mint. It saw a high output of 2,849,600,000, or more than 2.849 billion!
Unfortunately, 2008-D pennies aren't rare coins nor do they contain significant amounts of valuable copper. Therefore, they are worth their face value of 1 cent in circulated condition.
Uncirculated 2008-D Lincoln cents are generally worth 10 to 30 cents.
The most valuable 2008-D penny was certified MS68RD by third-party grader Professional Coin Grading Service and took $2,990 in a 2008 sale.
2008 Satin Finish Penny Value
The 2008 satin finish penny has a special matte finish. It was made available to the public only in 2008 uncirculated mint sets sold by the United States Mint.
Uncirculated sets from the late 2000s were packaged with coins bearing special finishes — and the 2008 satin penny was among them. The U.S. Mint produced 745,464 uncirculated mint sets in 2008, hence that's the number of satin finish pennies that were struck in 2008.
A typical 2008 satin finish Lincoln cent might fetch $1 to $3, if sold individually.
However, an especially nice example graded SP69RD by Professional Coin Grading Service commanded $289 in a 2021 sale.
2008-D Satin Finish Penny Value
The Denver Mint counterpart of Philadelphia 2008 satin penny, this piece was also included in the 2008 uncirculated mint set and carries a similar special finish.
The 2008-D satin finish penny saw a mintage of 745,464 — the same number as sets in which it was packaged — and typically sells for $1 to $3.
One especially pristine 2008-D satin finish penny was graded SP69RD by Professional Coin Grading Service, the stellar grade garnering $295.95 for the coin in a 2019 sale.
2008-S Penny Value
The 2008-S proof penny was included in a special type of product made by the United States Mint and targeted to coin collectors.
Modern proof coins generally boast highly reflective surfaces and frosted designs and lettering — they really stand out from the run-of-the-mill coins you might find in everyday pocket change. Proof coins are made using polished blanks intentionally struck twice by specially prepared dies on high-tonnage presses.
The 2008 proof penny has an "S" mintmark indicating its birth at the San Francisco Mint — which produced 2,169,561 examples of this gorgeous coin.
Individual 2008-S pennies generally sell for $2 to $5 apiece.
However, one outstanding specimen graded PR70DCAM by Professional Coin Grading Service sold for $374 in a 2009 auction.
IMPORTANT: Do You Know The Grade Of Your Penny?
To determine the true value of your penny, you first need to know what condition (or grade) your coin is in.
Grab a coin magnifier and a copy of the U.S. Coin Grading Standards book. Then, watch this video to see how to grade coins yourself at home:
---
2008 Penny Errors You Should Be Looking For
Some of the most valuable coins are errors and varieties — mint mistakes that were either never intended or shouldn't have ever reached circulation.
Although some coin errors are quite common, many 2008 error pennies are rare and valuable.
Here are a few 2008 penny errors that are worth looking for:
2008 Doubled Die Penny Error
Think you found a 2008 penny with a doubled die? Better make sure it's not just machine doubling — as 2008 pennies with doubled dies are pretty rare and most of these pieces exhibit rather obscure doubling. Places you should start your search for a legitimate doubled die on a Lincoln cent are: Lincoln's eye, tie, the columns of the Lincoln Memorial, and the lettering. Depending on the magnitude of the doubling, a 2008 doubled die penny might be worth $20 to $50… or more.
2008 Off-Center Penny Error
A 2008 penny that's struck off-center can be worth a lot of money, depending on how much of the design is missing — or what elements are still visible. A typical example of a 2008 off-center penny — say with 10% or 20% of the design missing — might bring $10 to $15. But one with approximately 50% of the design missing yet still carrying a full date is a highly desirable prize that could notch $100 or more.
2008 BIE Penny Error
If you find a 2008 penny with what appears to be the word "LIBIERTY" to the left of Lincoln's portrait, hang on to it! This is a cool variety in which a tiny vertical crack formed on the die between the letters "B" and "E," resulting in an irregular blob or bump roughly shaped like a capital letter "I." Values vary for 2008 BIE pennies depending on the shaping and size of the "I" die crack and condition of the coin. When this type error penny does turn up, it often trades hands for $5 to $15.
---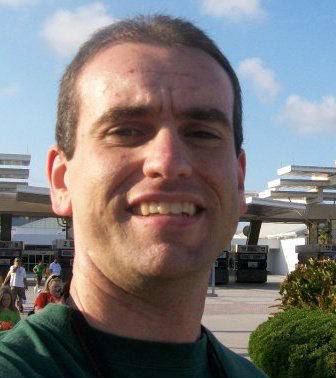 I'm the Coin Editor here at TheFunTimesGuide. My love for coins began when I was 11 years old. I primarily collect and study U.S. coins produced during the 20th century. I'm a member of the American Numismatic Association (ANA) and the Numismatic Literary Guild (NLG) and have won multiple awards from the NLG for my work as a coin journalist. I'm also the editor at the Florida United Numismatists Club (FUN Topics magazine), and author of Images of America: The United States Mint in Philadelphia (a book that explores the colorful history of the Philadelphia Mint). I've contributed hundreds of articles for various coin publications including COINage, The Numismatist, Numismatic News, Coin Dealer Newsletter, Coin Values, and CoinWeek. I've authored nearly 1,000 articles here at The Fun Times Guide to Coins (many of them with over 50K shares), and I welcome your coin questions in the comments below!