This post may contain affiliate links. If you buy thru these links, we may earn a commission at no additional cost to you.
---
Have you ever heard of the 1909 S VDB penny?
While you may know that the "S" is the mint mark (meaning it was struck at the San Francisco mint), did you ever wonder what the V.D.B. stood for?
V.D.B. actually refers to the designer of the Lincoln cent, Victor David Brenner.
There were also 1909 VDB pennies produced without the "S" which indicates that they were struck at the Philadelphia mint.
Following is the story behind the controversial 1909 VDB cent and its designer…
How Much Are 1909 VDB Pennies Worth?
What would it cost you to get ahold of a V.D.B. penny?
In fact, you can buy a 1909 VDB penny for as little as $15 to $20.
Philadelphia produced almost 28 million 1909 pennies with the large V.D.B. on the reverse, and the Philadelphia V.D.B. penny is relatively common.
It is the San Francisco version of the 1909 V.D.B. penny that is so well known among coin collectors, investors, and the general public. Only 484,000 1909 s VDB pennies were struck at the San Francisco mint.
While nearly half a million may sound like a large number of pennies, when you consider the great demand for this particular coin, it then becomes no surprise why this coin easily commands $750 and up in well-worn grades.
Buying or selling old coins like the 1909-S VDB penny is quite a business, and one that requires lots of skill to do it right and make money in the process without getting burned by fake rare coins.
About The Designer Of VDB Pennies
Victor David Brenner's story is as interesting as the coin he later would become famous for designing.
Brenner was born Viktoras Barnauskas on June 12, 1871 in Shavli, Lithuania.
He arrived in America in 1890 as an immigrant and eventually became a New York City jewelry engraver. However, he had long been interested in medals and sculpting, and he pursued opportunities to use his incredible sculpting and engraving skills.
Brenner went to Paris in 1898 and spent his 3 years there studying art. Upon returning to America, he created hubs and dies to make medals, but in 1904 he again returned to Paris.
By 1906, Brenner was back in New York City. In 1907, his fame was growing, and one of his most popular pieces was a plaque of President Abraham Lincoln.
In 1908, President Theodore Roosevelt chose Brenner to design a medal commemorating the Panama Canal. With the death of the famous artist and coin designer Augustus Saint-Gaudens in 1907, the U.S. Mint was looking for new designers to take over the work that Saint-Gaudens was slated to complete. President Roosevelt and the U.S. Mint knew who to contact when it came time to redesign the penny for the commemoration of the centennial of Lincoln's birth: Victor David Brenner.
That very popular Lincoln plaque that Brenner designed a couple years earlier was a significant model that Brenner used for designing the new Lincoln cent. On August 2, 1909, the Lincoln cent was released to the public, to much fanfare.
However, there were some complaints about the prominence of Brenner's initials (V.D.B.) on the back of the Lincoln cent. The initials are located under the wheat stalks.
The U.S. Mint responded to the criticism by removing the initials. Thus, the result is some 1909 Lincoln cents bear the V.D.B. initials, and others do not.
In 1918, the U.S. Mint restored Brenner's initials to the Lincoln cent, but this time in a more discreet fashion — tiny initials under Lincoln's shoulder on the obverse.
Whatever happened to Brenner? The Lincoln cent would be the only circulating U.S. coin he would ever get to design, though he did try multiple times to obtain other U.S. coin designing duties. He continued his work as a renowned artist and sculptor.
Brenner passed away on April 4, 1924, but his famous Lincoln cent is a lasting tribute that lives on.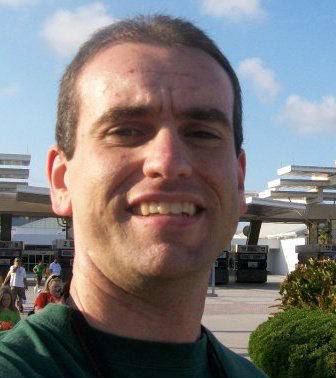 I'm the Coin Editor here at TheFunTimesGuide. My love for coins began when I was 11 years old. I primarily collect and study U.S. coins produced during the 20th century. I'm a member of the American Numismatic Association (ANA) and the Numismatic Literary Guild (NLG) and have won multiple awards from the NLG for my work as a coin journalist. I'm also the editor at the Florida United Numismatists Club (FUN Topics magazine), and author of Images of America: The United States Mint in Philadelphia (a book that explores the colorful history of the Philadelphia Mint). I've contributed hundreds of articles for various coin publications including COINage, The Numismatist, Numismatic News, Coin Dealer Newsletter, Coin Values, and CoinWeek. I've authored nearly 1,000 articles here at The Fun Times Guide to Coins (many of them with over 50K shares), and I welcome your coin questions in the comments below!