The 1909 S VDB penny is perhaps one of the most- famous rare coins. While there are rarer coins, the 1909 S VDB cent is so popular because
It has a relatively small mintage of just 484,000.
It belongs to one of the most popular coin series (Lincoln cents).
Many people love the story behind the coin.
What is the story behind the 1909 S VDB penny?
Victor David Brenner designed the coin with his initials (VDB) prominently displayed on the reverse of the coin below the wheat stalks. However, the public didn't like that the coin had Brenner's initials so obviously stamped on the coin. The U.S. Mint responded to the public outcry and quickly stopped making VDB pennies.
The result was a much smaller number of pennies than usual. The public has known this since day 1 and, for more than a century now, the 1909 S VDB penny has been top among coin collectors' wish lists.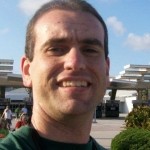 Author:
Joshua McMorrow-Hernandez
I'm a roller coaster junkie, a weather enthusiast, a frequent traveler, and a numismatist. My love for coins began when I was 11 years old. I primarily collect and study U.S. coins produced during the 20th century. I'm a member of the American Numismatic Association (ANA) and the Numismatic Literary Guild (NLG). I've also been studying meteorology and watching weather patterns for years. I enjoy sharing little-known facts and fun stuff about coins, weather, travel, health, food, and living green... on a budget.