---
This post may contain affiliate links. If you purchase through these links, we may earn a small commission at no additional cost to yourself.
---
Good news… Your 1941 nickel is at least worth more than face value! We'll get to how much more in a minute.
You may also be wondering:
How rare and valuable are 1941 Jefferson nickels?
Which features do the most valuable 1941 nickels have?
Here's everything you want to know about 1941 nickels…
1941 Jefferson Nickel Values
The 1941 Jefferson nickel is a scarce coin in pocket change, but with a total mintage of more than 300 million pieces, it isn't a rare coin in the absolute sense.
However, this coin is tougher to find these days — so even well-worn examples of 1941 nickels are worth more than face value.
Some are worth much more than face value. Which ones?
Here's a rundown of the types of 1941 nickels and their values…
1941 No Mint Mark Nickel Value
The 1941 Jefferson nickel from the Philadelphia mint does not have a mintmark. These are the most common of the 1941 nickels — with a mintage of 203,265,000 pieces.
Several million examples still exist, perhaps most of these are held in collections and hoards. Many are also still circulating and can be located in pocket change on occasion.
Even in well-worn condition, the 1941 nickel is worth between 7 and 10 cents.
Uncirculated examples have values of $2 to $3 and up.
The most valuable example of the 1941 nickel took $5,175 at auction and was graded by Professional Coin Grading Service (PCGS) as MS67 Full Steps — indicating that all the steps at the base of Monticello on the reverse ("tails side") of the coin are fully distinct.
NOTE: Old worn Jefferson nickels you pull from pocket change will not have the Full Steps details. The Full Steps grade designation applies only to uncirculated coins, which have no wear and haven't been used as money.
1941-D Nickel Value
The 1941-D Jefferson nickels were struck at the Denver Mint and bear the "D" mintmark on the reverse — between the right side of Monticello and the rim.
A total of 53,432,000 1941-D nickels were struck — which is a much smaller number than the Philadelphia mintage for this year, but still large enough to provide an ample supply these days for collectors.
Heavily circulated specimens, such as the type that still appear in circulation from time to time, are worth 10 to 20 cents apiece.
Typical uncirculated specimens are generally worth $4 to $10 apiece.
The record price for a 1941-D Jefferson nickel is $11,400, the amount paid for an MS68 Full Steps example graded by PCGS.
1941-S Nickel Value
The 1941-S Jefferson nickel is the scarcest of the 3 regular-issue circulation-strike nickels struck that year by the United States Mint.
Made at the San Francisco Mint, the 1941-S nickel shows an "S" mintmark between the right of Monticello and the rim.
The mintage of 1941-S Jefferson nickels is 43,445,000 pieces — offering an ample supply for use in commerce when it was minted. A fraction of this mintage figure still exists today for collectors.
The 1941-S nickel is worth 15 to 40 cents in well-worn grades.
Typical uncirculated specimens have a value of $5 to $12.
The all-time highest price ever paid for a 1941-S nickel is $8,913 and was for a specimen graded by PCGS as MS67 with Full Steps.
1941 Proof Nickel Value
The 1941 proof Jefferson nickels were produced only for coin collectors by specially prepared dies on polished planchets. These proof nickels were purposefully struck at least twice — to bring up even tiny details.
For 1941, the United States Mint in Philadelphia made 18,720 proofs. While you won't be finding any identifiable 1941 proof nickels in circulation, you can buy one for your collection from a coin dealer.
A typical 1941 proof Jefferson nickel normally sells for $50 to $100 apiece.
The record price for a 1941 proof nickel was an astounding $18,800 for a specimen graded by PCGS as PR68.
1941 Nickel Errors & Varieties
Old nickels with errors and varieties are generally rare and valuable. That is certainly the case with 1941 error and variety nickels.
So, which rare 1941 nickels are worth looking for?
Here's a rundown on some of the most important 1941 nickel errors and varieties that you'll want to keep your eyes peeled for…
1941 Doubled Die Nickels
Doubled dies are easily the most popular and most valuable of all coin errors and varieties. There are a few 1941 doubled die nickels known to exist, however none of these are presently considered major rare errors worth thousands of dollars.
Still, they are worth looking for and can bring substantial premiums!
The most notable 1941 doubled die Jefferson nickels exhibit minor to moderate doubling in the lettering on the reverse of the coins.
1941 Nickels With Off-Center Errors
An off-center strike is a more common type of error coin that those who search their change religiously will find from time to time.
It's important to note that while off-center errors showing 5% to 10% or more of the design missing are definitely worth keeping, those that show only, say, one side of the rim thicker than the other are extremely common and generally don't have any extra value.
A 1941 nickel that's 5% or 10% off center is generally worth $8 to $15.
The most valuable 1941 off-center nickels are missing about half of their design but still show all four digits of the date — such pieces can command $75 to $100 or more!
Repunched Mintmarks On 1941 Nickels
Back in the early 1940s, mintmarks were individually punched by hand onto working dies — and this sometimes led to crazy mistakes with these little letters.
For example, sometimes the initial punch would be sideways, upside down, or too faint. So the mint worker repunched the mintmark correctly. Of course, this led to the doubling, tripling, and even quadrupling of some mintmarks.
Such varieties have been reported on old Jefferson nickels. Yep, several types of repunched mintmark varieties are known on 1941 Jefferson nickels, and these are indeed highly collectible coins!
A 1941 repunched mintmark nickel variety is typically worth $3 to $5, though some of the more drastic errors can bring $25 or more.
1941 Nickels With Die Cracks & Die Cuds
When the dies that strike designs onto blank coins (called "planchets") begin aging, they may start cracking. These cracks, which cut into the surface of the die, will appear as raised lines or bumps on the coins struck by such a damaged die.
Depending on the size and location of these die cracks, values may range from $1 to $2 to more than $100!
The most valuable type of die crack is known as a die cud — which forms on or is attached to the rim of the coin. Die cuds usually take on the appearance of a flattish, blank bump on the coin and must be attached to the rim to be considered a cud.
A large die cud on a 1941 nickel can be worth $100 to $150.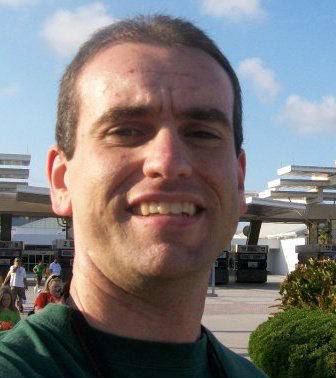 I'm the Coin Editor here at TheFunTimesGuide. My love for coins began when I was 11 years old. I primarily collect and study U.S. coins produced during the 20th century. I'm a member of the American Numismatic Association (ANA) and the Numismatic Literary Guild (NLG) and have won multiple awards from the NLG for my work as a coin journalist. I'm also the editor at the Florida United Numismatists Club (FUN Topics magazine), and author of Images of America: The United States Mint in Philadelphia (a book that explores the colorful history of the Philadelphia Mint). I've contributed hundreds of articles for various coin publications including COINage, The Numismatist, Numismatic News, Coin Dealer Newsletter, Coin Values, and CoinWeek. I've authored nearly 1,000 articles here at The Fun Times Guide to Coins (many of them with over 50K shares), and I welcome your coin questions in the comments below!