Collecting each of the coins from 2011 is made easier by purchasing a 2011 mint set.
The 2011 mint set contains uncirculated coins representing each of the designs and denominations the United States Mint made for that year.
Here's a look at the coins expected for inclusion in the 2011 uncirculated coin set:
Both the Philadelphia and Denver mints struck coins (as usual), so the 2011 uncirculated coin set includes  28 coins.
That's a lot of coins!
Why Buying A Mint Set Is So Important
It's normally fairly difficult to obtain brand new coins from pocket change during their first several months of circulation — because everybody else is searching for them, too (and they're removing those coins before you can get to them).
Also, some coins are hard to find because every now and then certain designs are released slowly to certain areas of the country.
So, when it comes time to add new coins to your coin collection, usually the best route to go is to purchase uncirculated coin sets.
US Mint Uncirculated Coins
The U.S. Mint has been releasing uncirculated coin sets ever since 1947.
Mint sets contain a complete range of examples of each year's circulating coins, with a few exceptions:
However, mint sets sometime contain coins that you can't find in circulation, such as:
The 1987 mint set, which has Kennedy half dollars (none were minted for circulation that year).
Recent mint sets still contain Kennedy half dollars, even though half dollars are no longer regularly released into circulation.
For similar reasons, buying a mint set every year is important if you're trying to get examples of Presidential dollar coins and Native American dollar coins. Both types of dollar coins are very hard to find through circulation channels and not every bank stocks rolls of dollar coins.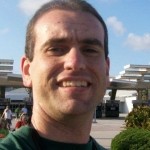 I'm a roller coaster junkie, a weather enthusiast, a frequent traveler, and a numismatist. My love for coins began when I was 11 years old. I primarily collect and study U.S. coins produced during the 20th century. I'm a member of the American Numismatic Association (ANA) and the Numismatic Literary Guild (NLG). I've also been studying meteorology and watching weather patterns for years. I enjoy sharing little-known facts and fun stuff about coins, weather, travel, health, food, and living green… on a budget.
...