How many coins come in a roll of nickels? What about dimes? Or dollar coins?
The answer to all your coin rolling questions can be easily found.
In brief, the 4 most common denominations come in the following roll quantities:
Pennies: 50 coins (50 cents)
Nickels: 40 coins ($2)
Dimes: 50 coins ($5)
Quarters: 40 coins ($10)
Not too hard, huh? It really is not. Remembering these numbers is easy after you make or break a few rolls yourself and get a feel for each.
Looking through rolls of coins is also a great way to find old, rare, and silver coins, too. So be sure to peel apart a few rolls from the bank to see what you can find inside!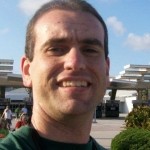 Author:
Joshua McMorrow-Hernandez
I'm a roller coaster junkie, a weather enthusiast, a frequent traveler, and a numismatist. My love for coins began when I was 11 years old. I primarily collect and study U.S. coins produced during the 20th century. I'm a member of the American Numismatic Association (ANA) and the Numismatic Literary Guild (NLG). I've also been studying meteorology and watching weather patterns for years. I enjoy sharing little-known facts and fun stuff about coins, weather, travel, health, food, and living green... on a budget.