This post may contain affiliate links. If you buy thru these links, we may earn a commission at no additional cost to you.
---
Have you seen the 2022 American Women Quarters in your pocket change?
These 2022 quarters feature a new design of George Washington on the obverse and they honor some of America's most influential women on the reverse side of the coin.
This is one commemorative coin program that has really stirred up a lot of excitement!
Some 2022 American Women Quarters are worth more than face value, and I'm going to show you which ones to keep an eye out for.
List Of 2022 American Women Quarter Designs
There are 5 different designs on the 2022 American Women Quarters, and they honor:
Poet and activist Maya Angelou
NASA astronaut Sally Ride
Native American activist Wilma Mankiller
Suffrage leader Nina Otero-Warren
Chinese American film star Anna May Wong
What About The New George Washington Design On 2022 Quarters?
You may have noticed a new portrait of George Washington on the 2022 quarters.
While this particular design appeared on quarters for the first time in 2022, it actually isn't a new design at all. It was crafted by Laura Gardin Fraser (a name familiar to many coin collectors — her husband James Earle Fraser designed the popular Buffalo nickel).
The Laura Gardin Fraser version of the George Washington design was originally intended to be seen on the quarter in 1932, the year the first Washington quarters were made. Fraser's Washington bust was supported by the United States Commission of Fine Arts but was rejected by United States Treasurer Andrew Mellon in favor of the more widely familiar Washington design by John Flanagan.
Fraser's Washington portrait appeared on a 1999 gold commemorative coin honoring the 200th anniversary of George Washington's death in 1799. But the 2022 quarters are the first to carry this Washington design by Fraser, and it will be seen on all American Women Quarters, which will be made through 2025.
"I am proud that the new obverse design of George Washington is by one of the most prolific female sculptors of the early 20th century," said Mint Deputy Director Ventris C. Gibson said in a 2022 U.S. Mint press release. "Laura Gardin Fraser was the first woman to design a U.S. commemorative coin, and her work is lauded in both numismatic and artistic circles. Ninety years after she intended for it to do so, her obverse design will fittingly take its place on the quarter."
Where Can You Find American Women Quarters?
The 2022 American Women Quarters were released in circulation and can be found in pocket change and bank rolls. You should be able to find these in the change you receive from stores, restaurants, vending machines, and other places where you receive coins as change.
The U.S. Mint is also releasing these coins in special coin sets that coin collectors can buy directly from the mint. These products include uncirculated sets and proof sets, which are readily available and can be bought from the mint for relatively small sums over face value.
Why Are American Women Quarters Being Struck?
The Women on Quarters series follows the long-running America the Beautiful Quarters program that ran from 2010 through 2021 and spawned 56 different quarters honoring national parks and landmarks in each of the 50 states, Washington, D.C., and the U.S. territories.
A special quarter in 2021 commemorated General George Washington's crossing of the Delaware River during the Revolutionary War — and this was replaced by the American Women Quarters.
The American Women Quarters were approved by Congress and authorized by the Circulating Collectible Coin Redesign Act of 2020, otherwise known as Public Law 116-330. The law calls for 5 new quarter designs each year from 2022 through 2025 and will honor "contributions to the United States in a wide spectrum of accomplishments and fields — including but not limited to suffrage, civil rights, abolition, government, humanities, science, space, and arts."
It is my honor to present our Nation's first circulating coins dedicated to celebrating American women and their contributions to American history.

–Ventris C. Gibson, Mint Deputy Director
Which 2022 U.S. Quarters Are Worth Money?
Here's how much the 2022 quarters are worth:
If you found a 2022 quarter in your spare change and it has any signs of wear, then it's worth its face value of 25 cents.
Uncirculated 2022 quarters (the super shiny, mint-fresh kinds you might find in rolls of quarters from the bank) are worth about 50 cents and up.
As more collectors begin collecting American Women Quarters, values will probably start to increase for the very finest uncirculated examples that show few scratches, marks, or other surface abrasions. Such rare and valuable 2022 quarters may eventually be worth hundreds of dollars.
Are American Women Quarters Worth Collecting?
It's up to you to decide the answer to that question, but the American Women Quarters surely have a lot going for them.
This is an historic coin series that is the first to showcase a variety of different people on circulating United States coins. Anybody who is interested in United States history, American culture, women's contributions to society, women in the arts and sciences, or the growth of our nation is sure to find the American Women Quarters worthy of collecting!
From the standpoint of coin collecting, the American Women Quarters will provide plenty of intrigue for collectors.
There are slated to be 20 different designs in the series — with business-strike and proof versions, plus the various strikes from different mints (including the Philadelphia, Denver, and San Francisco Mint, as well as possibly the West Point Mint).
And don't forget about all of the errors and varieties that may be produced, and the rarity and value such pieces could hold!
Overall, the American Women Quarters are worth collecting for many reasons. It's definitely a coin series that many collectors will want to pursue.
TIP: If you plan on building a set of these commemorative quarters, you might want to get started as soon as possible — so you will have the easiest path toward completing this set without having to play catch up on finding coins that were already released.
There has never been a United States Mint commemorative series like the American Women Quarters, and these coins will be on the radar screens of coin collectors for a long time to come!
---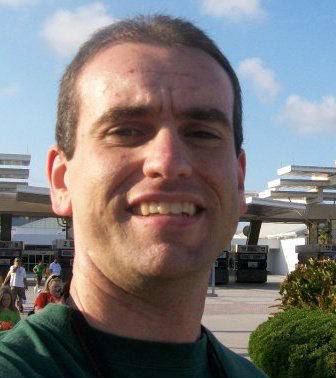 I'm the Coin Editor here at TheFunTimesGuide. My love for coins began when I was 11 years old. I primarily collect and study U.S. coins produced during the 20th century. I'm a member of the American Numismatic Association (ANA) and the Numismatic Literary Guild (NLG) and have won multiple awards from the NLG for my work as a coin journalist. I'm also the editor at the Florida United Numismatists Club (FUN Topics magazine), and author of Images of America: The United States Mint in Philadelphia (a book that explores the colorful history of the Philadelphia Mint). I've contributed hundreds of articles for various coin publications including COINage, The Numismatist, Numismatic News, Coin Dealer Newsletter, Coin Values, and CoinWeek. I've authored nearly 1,000 articles here at The Fun Times Guide to Coins (many of them with over 50K shares), and I welcome your coin questions in the comments below!