This post may contain affiliate links. If you buy thru these links, we may earn a commission at no additional cost to you.
---
Are you curious if any of the 2023 U.S. quarters are worth more than face value?
The 2023 quarters are a continuation of the American Women Quarters program that the United States Mint launched in 2022.
This popular commemorative series offers 5 new designs each year through 2025 that showcase innovative and influential American women who made contributions to society.
What Are The Different 2023 Quarter Designs?
The American Women Quarters authorized by Public Law 116-330, has honored a wide range of women — some who were household names and others whose legacies became more widely known as a result of being included on these commemorative quarters.
---
The American Women Quarters all feature a common obverse ("heads side") design of George Washington that most Americans hadn't seen until it was used on the first of these special quarters in 2022. This new right-facing bust of Washington was originally designed in 1932 by sculptor Laura Gardin-Fraser and was proposed for use on what became the Washington quarter.
However, then-Treasury Secretary Andrew Mellon favored the design by sculptor John Flanagan, and his design debuted that year on the first Washington Quarters. It was used until 1999, when the first 50 State Quarters were released and needed to be modified to accommodate additional inscriptions that were moved from the reverse ("tails side") to the obverse.
United States Mint and U.S. Treasury officials thought it would be fitting to use Laura Gardin Fraser's iteration of George Washington on the obverse of the American Women Quarters. Therefore, that design, which was crafted by one of the premier female sculptors of her time, is seen on all of these quarters.
On the reverse of the 2023 quarters are the likenesses of 5 American women who represent a wide range of ethnicities — spanning the geographic expanse of the United States and representing accomplishments in the arts, sciences, civil rights, and many other areas of society.
The 5 women on the 2023 quarters are:
Bessie Coleman – She was an early American aviator who became the first African American female and first Native American to earn a pilot license, which she received in 1921. On the quarter she is seen suited up for a flight and prepared to go confidently into the sky. The coin was designed by Chris Costello and sculpted by Eric David Custer.
Jovita Idar – A Mexican American suffragist, activist, and journalist, Idar fought for the rights of Mexican Americans and immigrants. The quarter, designed and sculpted by John P. McGraw, boasts a unique design with myriad inscriptions emblazoned across the likeness of Idar that describe who she was and what she stood for, including "MEXICAN AMERICAN RIGHTS," "TEACHER," "JOVITA IDAR," "NURSE," "EVOLUCIÓN," "ASTREA," "EL HERALDO CRISTIANO," "LA CRUZ BLANCA," "JOURNALIST," "LA CRÓNICA," "EL PROGRESO," and "LA LIGA FEMENIL MEXICANISTA."
Edith Kanakaʻole – A Hawaiian dancer, teacher, and chanter, Kanaka'ole earned widespread distinction as a famous hula dancer and helped popularize one of Hawaii's most culturally iconic dances. The coin, which depicts Kanaka'ole looking joyfully toward the viewer, was designed by Emily Damstra and sculpted by Renata Gordon.
Eleanor Roosevelt – The wife of President Franklin Delano Roosevelt, Eleanor Roosevelt served as First Lady of the United States during her husband's historic 4-term presidency from 1933 through 1945. She was a highly visible public figure during her time as first lady and championed women's rights and equality. The quarter was designed by Don Everhart and sculpted by Craig A. Campbell.
Maria Tallchief – A Native American ballerina, Tallchief was considered the first major prima ballerina of the United States. She earned great national acclaim as one of the nation's top ballerinas, all the while serving as a role model for so many people within and beyond her Native American community. The quarter was designed by Ben Sowards and sculpted by Joseph Menna.
"I am pleased to announce the designs of the 2023 American Women Quarters," said United States Mint Director Ventris C. Gibson in a U.S. Mint press release. "These beautiful designs honor the achievements of these amazing women and add to the Mint's rich history of rendering the history of our Nation in enduring examples of numismatic art."
Tips For Collecting American Women Quarters
The American Women Quarters are highly collectible, and many coin collectors are looking for them in circulation:
Some try building collections that have one of each design from the American Women Quarters.
Others search for American Women Quarters from each of the U.S. Mint facilities that produce them — including the Philadelphia, Denver, and San Francisco Mints.
There is no right or wrong way to collect American Women Quarters. Your best bet is to build a collection of coins that suit your own tastes, budget, and coin collecting preferences.
No matter how you decide to collect these quarters, it's a good idea to store them in a way that keeps the coins safe and keeps them organized — so you'll always know exactly which coins you have which ones you still need to find. Coin folders and coin albums are ideal for building a collection of coins like American Women Quarters.
How Much Are 2023 American Women Quarters Worth?
The 2023 quarter values tend to vary — depending on the individual condition of the coin itself.
On the low end… pretty much any 2023 U.S. quarter that you find in pocket change with any signs of wear is worth only its face value of 25 cents.
However, uncirculated 2023 quarters are much more valuable!
Generally, a mint-condition 2023 U.S. quarter is worth $1 to $3.
And it gets better. Some rare 2023 quarters are worth even more than that…
If you find a 2023 quarter that has no signs of wear on it and it is free of any nicks, scratches, or other detractions, it could be worth hundreds of dollars — especially if it is certified by a third-party grading service and is graded MS-67 or higher.
Next, you have what are called proof coins. These are coins that are specially made for coin collectors. They offer superior quality and are wonderful for showcasing the intricate details of the coins.
Copper-nickel clad proof 2023 quarters generally sell on an individual basis for $3 to $5 each, while silver versions fetch $5 to $10 each.
Other 2023 quarters worth money are those with errors and varieties…
While there aren't very many 2023 quarters with known errors and varieties that are known to exist at this time, if you happen to find one, it would be worth these approximate values:
2023 Doubled Die Quarter — If you find a 2023 U.S. quarter with doubling in part of the lettering or design, it may be a doubled die. The values of a doubled die coin largely depend on how drastic the doubling is and its location. (Also important is how rare and sought after the coin is.) Minor, obscure doubled die quarters might sell for only small premiums above face value, but those with dramatic doubling can fetch well more than $100.
2023 Off-Center Quarter — Off-center quarters are fascinating errors! They're made when either the coin isn't seated squarely between the dies, or the dies are misaligned on the press. Off-center quarter values largely depend on how far off center the design was struck — and also whether or not the date is fully visible. So, a quarter that's 5% or 10% off center may be worth $20 or $30, while an example that 50% off center with a full date can be worth more than $250.
2023 Broadstrike Quarter Without Ridges On Edge — U.S. quarters without ridges on their edges stir great curiosity among collectors. In most cases, quarters with no ridges are just heavily worn due to their use in vending machines and are worth only their face value. If the quarter has no edge reeding and it's wider and thinner than normal, then it is most likely a broadstrike error. A broadstrike quarter error can be worth anywhere from $20 to $50.
---
READ NEXT: A List Of The Most Valuable U.S. Quarters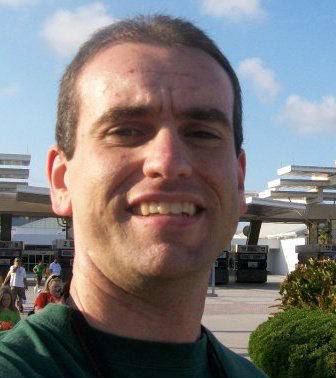 I'm the Coin Editor here at TheFunTimesGuide. My love for coins began when I was 11 years old. I primarily collect and study U.S. coins produced during the 20th century. I'm a member of the American Numismatic Association (ANA) and the Numismatic Literary Guild (NLG) and have won multiple awards from the NLG for my work as a coin journalist. I'm also the editor at the Florida United Numismatists Club (FUN Topics magazine), and author of Images of America: The United States Mint in Philadelphia (a book that explores the colorful history of the Philadelphia Mint). I've contributed hundreds of articles for various coin publications including COINage, The Numismatist, Numismatic News, Coin Dealer Newsletter, Coin Values, and CoinWeek. I've authored nearly 1,000 articles here at The Fun Times Guide to Coins (many of them with over 50K shares), and I welcome your coin questions in the comments below!