Though the U.S. Mint has already released the America the Beautiful Quarters, the 2009 Territorial Quarters and 50 State Quarters still attract the interest of seasoned and new coin collectors alike.
The 2009 Territorial Quarters may be giving some coin collectors trouble if they're trying to find these coins in pocket change, though.
Why? Because so many people want these coins and they're being pulled out of circulation very quickly.
Finding the 50 State Quarters is somewhat easier because so many billions were made over the 10-year course of the program.
While trying to complete a collection of 50 State Quarters and 2009 Territorial Quarters can have its occasional challenge when seeking them from pocket change, it's still quite possible to do with a little luck, a bit of searching, and a lot of determination!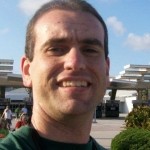 Author:
Joshua McMorrow-Hernandez
I'm a roller coaster junkie, a weather enthusiast, a frequent traveler, and a numismatist. My love for coins began when I was 11 years old. I primarily collect and study U.S. coins produced during the 20th century. I'm a member of the American Numismatic Association (ANA) and the Numismatic Literary Guild (NLG). I've also been studying meteorology and watching weather patterns for years. I enjoy sharing little-known facts and fun stuff about coins, weather, travel, health, food, and living green... on a budget.