---
In writing about our personal experiences, we sometimes mention products & services that we use or recommend. This page may contain affiliate links for which we receive a commission.
Have you seen a 2020-W quarter yet?
The 2020-W quarters are being released from the West Point Mint and can be found only in circulation! (Yep, in your everyday pocket change.)
These rare America The Beautiful Quarters honor various landmarks and historical sites in each of the 50 states, the District of Columbia, and the national territories.
The exciting W quarter series launched in 2010 and will continue until 2021.
Over the years, the America The Beautiful Quarters have offered collectors a diverse array of beautiful designs. But the rare W quarters are one of the highlights of this program.
List Of All 2020-W Quarters
The United States Mint is releasing 5 different 2020 America The Beautiful Quarters with the W mintmark.
The 2020-W quarters have the following designs:
National Park of American Samoa in American Samoa
Weir Farm National Historical Site in Connecticut
Salt River Bay National Historical Park and Ecological Preserve in U.S. Virgin Islands
Marsh-Billings-Rockefeller National Historical Park in Vermont
Tallgrass Prairie National Preserve in Kansas
You'll find the special "W" mintmark from the West Point Mint on the heads side (obverse) of the coin just to the right of George Washington.
Why Is A 2020-W Quarter So Special?
You've probably heard a lot about the 2020-W quarters — which is likely why you decided to check out this article.
The 2020-W quarters are attracting attention because:
They're among the first circulating coins bearing the "W" mintmark.
Only 2 million of each design are being struck — just 10 million for all of 2020!
They carry a special "V75" privy mark — honoring the 75th anniversary of the end of World War II, it's the first of its kind for a circulating United States coin.
More About That "W" Mintmark…
Take a look at almost any coin and you'll either see a "P" mintmark indicating the Philadelphia Mint or a "D" mintmark signifying the coin was struck in Denver. Some coins occasionally show an "S" mintmark originating in San Francisco. And many coins come without a mintmark — most of those were struck in Philadelphia, too. But not all…
Some coins from the 1970s and '80s struck without a mintmark were made at the West Point Mint in New York. If the name sounds familiar to you, it's probably because West Point is a famous military academy. In fact, the West Point Mint is located on the academy's premises! The West Point Mint was built in 1937 as a silver bullion depository and was once known as "the Fort Knox of Silver."
Eventually, the West Point Mint began producing coinage — striking Lincoln Memorial pennies from 1974 to 1986 without a mintmark. That means the W-minted pennies have no "W" and look totally indistinguishable from the Philadelphia pennies that are also without a mintmark.
The West Point Mint also struck Washington quarters from 1977 through 1979 — again without a mintmark.
In 1983, the "W" mintmark appeared for the first time on a United States coin — with the issuance of a $10 gold coin honoring the 1984 Los Angeles Olympics. A couple years later, the West Point Mint also struck American Gold Eagle coins without a mintmark.
The West Point Mint was given the official status as a mint in 1988 and went on to strike many more coins — including a special 1996-W Roosevelt dime produced only for coin collectors and included in 1996 uncirculated sets. Also hailing from the "W" mint were a variety of special commemorative and American Eagle coins released since the 2000s.
And while the West Point Mint has produced more coins bearing the "W," it never struck any circulating coins with its mintmark until 2019. That was the year it produced 5 different 2019 America The Beautiful Quarters with the W mintmark. Only 2 million of each were made, making the 2019-W quarters the scarcest regular-issue circulating coins since the release of the 1937-S Washington quarter.
3 Tips For Finding A 2020-W Quarter
With only 10 million 2020 quarters being made with the "W" mintmark, it will be pretty hard to locate even just one!
But you can increase your odds of finding a 2020-W quarter by using these 3 clever methods:
Use cash for all of your purchases. The more change you get back, the better your chances of finding a 2020-W quarter. So, put away the plastic and switch to cash only whenever possible. (That's how Desperate Housewives star Shawn Pyfrom found one of the very first 2019-W quarters — after looking through the change from his morning coffee run!)
Check every quarter that comes through your hand. Maybe that sounds like common sense, but you'd be shocked to learn how many people aren't checking every coin that passes through their hands — like those of us who are looking for "treasures" are doing!
Look through coin rolls. You can seriously increase your chances of finding a W quarter by searching through rolls of quarters. The best types of rolls will be the brand-new ones from a bank. Rolls of older quarters are less likely to contain W quarters — since the United States Mint is distributing the W quarters in new rolls (and bags) with Philadelphia and Denver quarters.
How Much Is A 2020-W Quarter Worth?
While you can find other West Point quarters for face value in circulation, these made-for-circulation rarities are worth much more than just 25 cents!
The value of a 2020-W quarter is based on the condition of the coin:
A worn 2020-W quarter can fetch between $5 and $10.
A 2020-W quarter in average uncirculated condition is generally worth $15 to $20.
The nicest 2020-W quarters — those grading Mint State-68 or better can bring more than $500.
But some 2020-W quarters are worth more…
Just as with the many promotions launched in conjunction with the 2019-W quarters, a variety of coin organizations, coin dealers, and others involved in the hobby are handing out special rewards for the early examples of these rare 2020-W quarters: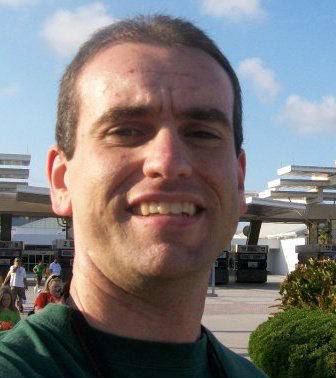 I'm the Coin Editor here at TheFunTimesGuide. My love for coins began when I was 11 years old. I primarily collect and study U.S. coins produced during the 20th century. I'm a member of the American Numismatic Association (ANA) and the Numismatic Literary Guild (NLG) and have won multiple awards from the NLG for my work as a coin journalist. I'm also the editor at CDN Publishing (a trusted source for the price of U.S. rare coins), editor at the Florida United Numismatists Club (FUN Topics magazine), and author of Images of America: The United States Mint in Philadelphia (a book that explores the colorful history of the Philadelphia Mint). I've contributed hundreds of articles for various coin publications including COINage, The Numismatist, Numismatic News, Coin Dealer Newsletter, Coin Values, and CoinWeek. I've also authored nearly 1,000 articles here at The Fun Times Guide to Coins (many of them with over 50K shares), and I welcome your coin questions in the comments below!