This post may contain affiliate links. If you buy thru these links, we may earn a commission at no additional cost to you.
---
Have you noticed a privy mark on coins, like the 2020-W quarter?
These unusual markings are catching the eyes of many collectors who had never seen such a feature on a coin before.
But what do privy marks mean and why are they turning up on some United States coins?
Today we're going to look at these cool markings on coins that come in various shapes and sizes and carry a variety of meanings.
The History Of Privy Marks On Coins
It's safe to say many United States coin collectors are generally unaware of privy marks through no numismatic shortcoming of their own. While common on coins from many other nations, this special type of marking has had only a limited history on United States coinage.
Some markings on U.S. coins that may be considered privy marks have not generally been recognized as such in the past. Therefore, the privy mark is a highly unfamiliar concept for so many in American numismatics.
These pictorial markings have been seen on various world coins for centuries, appearing by the 14th century on English coins made during the reign of King Edward III.
They have traditionally served an identifying role — such as to symbolize the mint that struck a coin, the coin's designer, engraver, or another distinctive aspect of its production or design. A privy mark is sometimes even used as an anti-counterfeiting measure!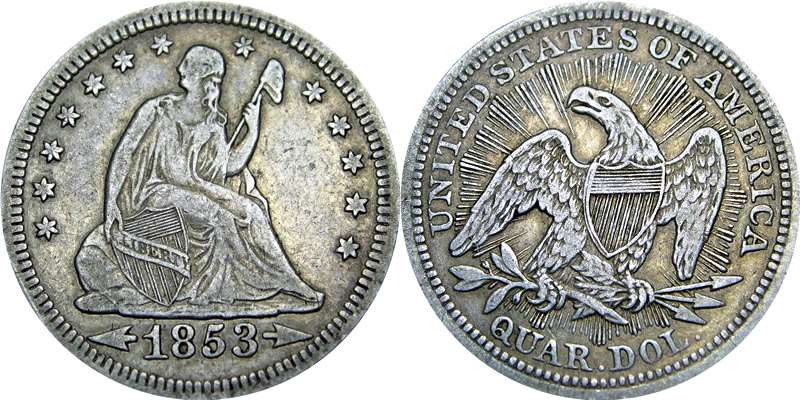 Over the years, these aspects of a coin and its creation have more often been represented by alphabetical characters — usually one or two letters serving as a mintmark (indicating the U.S. mint facility where the coin was made) or initials (indicating the name of the coin's artist or engraver).
In recent yeras, these special marks have assumed more ceremonious or commercial roles — being used to mark a special occasion.
Such is the case with the privy marks appearing on 2020-W America The Beautiful Quarters that are turning up in pocket change. The marks on these coins contain the inscription V75 in an ornamental outline.
U.S. Coins With Privy Marks
The 2020-W quarters are the latest United States coins to feature privy marks. These markings can be found on the obverse (heads side) just to the left of George Washington's portrait.
What's the significance of the V75 privy mark?
It's a commemoration of the 75th anniversary of the end of World War II — the multi-year international war that saw United States involvement from 1941 through 1945. Thus, "V75," or "Victory" 75 years ago.
And what about the shape of the little outline containing the V75 symbol? That outline (or design) is called a cartouche, and it's the shape of Rainbow Pool at the World War II Memorial in Washington, D.C.!
All 2 million of each of the five 2020-W quarters feature the special V75 mark (a total of 10 million). Relatively speaking though… that's a small number of coins in circulation with these special markings.
But these almost certainly won't be the last U.S. coins with privy marks. The U.S. Mint hints that there will be other coins in the future with unique markings.
The United States Mint has already struck a handful of coins with privy marks in the past — including:
Seated Liberty coins with arrows — Struck from 1853 through 1855 and again from 1873 through 1874, Seated Liberty coinage was struck with an arrow on either side of the date to indicate a change in the weight of the silver in the coin. The arrows were removed once the weight standard resumed.
American Eagle Platinum coins — In 2009, a privy mark of an eagle appeared on the reverse (tail's side) of these bullion coins. The eagle design was recovered from an old coin punch discovered at the Philadelphia Mint and used on the platinum eagles through 2014 during the Preamble to the Constitution series as an homage to the past.
The American Innovation $1 Coin — Debuting in 2019 and slated to run through 2032, these special dollar coins show a privy mark that changes from year to year. This special marking is being used on the American Innovation $1 Coins to help unify the various designs across the multi-year program.

How Much Are Coins With Privy Marks Worth?
The value of a coin with a privy mark is dependent on the coin itself.
For example, all 2020-W quarters carry the V75 mark. All American Innovation dollars also carry special markings. So the value of these particular coins isn't necessarily affected by the presence of a privy mark alone.
However, in modern times these markings have taken on special meaning. They are distinctive symbols and are generally appearing only on coins of limited mintage. So these pieces are likely to retain more value than other coins of similar age or mintage numbers without them.
Overseas, certain coins with privy marks are worth much more than similar coins without them. It's reasonable to assume that as the United States Mint inevitably makes more coins with these special marks in the future, we could see values rise for coins with privy marks — especially if the only difference between 2 coins of similar date, mintmark, and design is the presence or lack of a privy mark.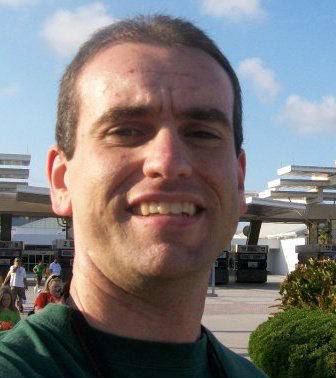 I'm the Coin Editor here at TheFunTimesGuide. My love for coins began when I was 11 years old. I primarily collect and study U.S. coins produced during the 20th century. I'm a member of the American Numismatic Association (ANA) and the Numismatic Literary Guild (NLG) and have won multiple awards from the NLG for my work as a coin journalist. I'm also the editor at the Florida United Numismatists Club (FUN Topics magazine), and author of Images of America: The United States Mint in Philadelphia (a book that explores the colorful history of the Philadelphia Mint). I've contributed hundreds of articles for various coin publications including COINage, The Numismatist, Numismatic News, Coin Dealer Newsletter, Coin Values, and CoinWeek. I've authored nearly 1,000 articles here at The Fun Times Guide to Coins (many of them with over 50K shares), and I welcome your coin questions in the comments below!