---
This post may contain affiliate links. If you purchase through these links, we may earn a small commission at no additional cost to yourself.
---
It's true — there's a rare 1992 penny out there and you might find it in your pocket change!
This 1992 penny is worth up to $25,000 (maybe more). It's known as the Close AM variety or the 1992 Close AM penny.
I'm going to tell you what to look for on your 1992 penny to see if you have this 1992 penny error. I'll also tell you what your other 1992 pennies are worth.
How To Tell If You Have A 1992 Close AM Penny
From 1959 through 1992, the bases of the letters "A" and "M" in the word "AMERICA" on the reverse ("tails side") of the Lincoln Memorial penny were spaced apart — leaving a gap between the bottoms of the letters.
Officials at the United States Mint decided to move the letters "A" and "M" closer together during a period when U.S. coins were undergoing minor design modifications.
A new reverse design with the Close AM feature was to be implemented on Lincoln Memorial pennies beginning in 1993 — but somehow the 1993 reverse dies wound up being used in 1992 on both the Philadelphia (no mintmark) and Denver (1992-D) pennies.
The mistake was soon caught, but not before a handful of 1992 and 1992-D Close AM Lincoln pennies were minted.
Here's what the Close AM penny looks like.
Yes, it's possible to find a 1992 Close AM penny in your pocket change today!
As of September 2017, there were 5 known 1992 Close AM pennies and about a dozen 1992-D Close AM pennies in existence.
1992 Close AM penny values vary, depending on the mintmark and grade:
1992 Close AM penny value — The highest price paid so far is $25,850 for a Mint State-67 specimen sold by Heritage Auctions in 2017. A year earlier, a Mint State-64 specimen of the 1992 Close AM penny took $8,812.50 at another Heritage Auctions event. A 1992 Close AM penny grading Mint State-61 sold for $1,703.75 in August 2017.
1992-D Close AM penny value — The record price on a 1992-D Close AM penny is $20,700 for a Mint State-64 specimen sold by Heritage Auctions in July 2012. Other 1992-D Close AM pennies have sold for lower prices — ranging from $14,100 for a Mint State-65 coin that was auctioned in 2014 down to $2,820 for a Mint State-62 coin. Circulated 1992-D Close AM pennies are worth a few hundred dollars and up, depending upon their condition. It's possible that prices for the 1992-D Close AM pennies may decline if more of these rare pennies are discovered in the years ahead but demand for them doesn't grow.
Be sure to check the backs of every 1992 penny you find — to see if you have this popular, rare error coin!
Other 1992 Penny Values
Maybe you've looked at the backs of your 1992 pennies and don't see any with the Close AM varieties — so what are regular 1992 pennies worth?
If your 1992 pennies don't have any errors or varieties but are worn, then they're worth face value. However, if you have uncirculated or proof 1992 pennies, they are certainly worth more than 1 cent!
Here's how much uncirculated and proof 1992 pennies are worth:
1992 Philadelphia (no mintmark) penny — 4,648,905,000 minted; 10 to 25+ cents
1992-D penny (Denver) — 4,448,673,300 minted; 10 to 25+ cents
1992-S proof penny (San Francisco) — 4,176,560 minted; $2+
*Values above are for uncirculated and proof 1992 pennies. A circulated 1992 penny with no errors or varieties is worth face value.
What Else Happened When Your 1992 Penny Was Made?
Here's a look at what was going on when your 1992 penny was rolling off the presses:
Democratic Arkansas Governor Bill Clinton won the 1992 United States presidential election — holding off incumbent Republican President George. H.W. Bush and Independent presidential candidate Ross Perot. Democratic Tennessee Senator Al Gore, running on Clinton's ticket, was elected as Vice President.
United States military action heated up in Somalia as an ongoing civil war led to famine there. The U.S. initiated "Operation Restore Hope" to deliver food to help bring relief to starving Somalians and help ramp up peacemaking efforts for the United Nations.
NASA's Space Shuttle Endeavor went on its maiden voyage, launching from Kennedy Space Center in Cape Canaveral, Florida.
A major flood occurred in Chicago after a new bridge piling was accidentally driven into a defunct tunnel shaft — causing waters to rage through various adjacent tunnels and into many nearby office buildings.
The Mall of America opened in Minnesota with 500 stores.  At the time, it was the biggest mall in the United States.
Hurricane Andrew struck South Florida on August 22 — bringing winds as high as 175 miles per hour and causing 65 deaths. The storm inflicted more than $25 billion in damage.
The top TV shows in 1992 included "Mad About You," "Seinfeld," "Cheers," "Murder, She Wrote," "Roseanne," "Home Improvement," and "Murphy Brown."
The most popular movies in 1992 were Batman Returns, A League of Their Own, Scent of a Woman, Wayne's World, Lethal Weapon 3, Aladdin, and Home Alone 2: Lost In New York.
Top-rated songs in 1992 were "Achy Breaky Heart" by Billy Ray Cyrus, "I'm Too Sexy" by Right Said Fred, "This Used To Be My Playground" by Madonna, "I Will Always Love You" by Whitney Houston, "Tears In Heaven" by Eric Clapton, "Just Another Day" by Jon Secada, and "Walking On Broken Glass" by Annie Lennox.
More About The 1992 Penny And Other Old Pennies
In addition to the links I've included above, here are some other resources to help you learn more about your 1992 pennies: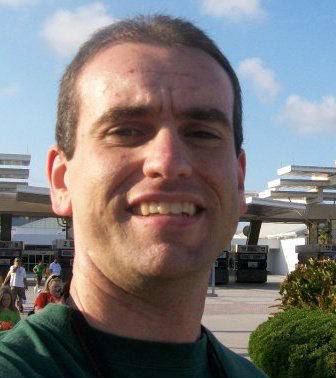 I'm the Coin Editor here at TheFunTimesGuide. My love for coins began when I was 11 years old. I primarily collect and study U.S. coins produced during the 20th century. I'm a member of the American Numismatic Association (ANA) and the Numismatic Literary Guild (NLG) and have won multiple awards from the NLG for my work as a coin journalist. I'm also the editor at the Florida United Numismatists Club (FUN Topics magazine), and author of Images of America: The United States Mint in Philadelphia (a book that explores the colorful history of the Philadelphia Mint). I've contributed hundreds of articles for various coin publications including COINage, The Numismatist, Numismatic News, Coin Dealer Newsletter, Coin Values, and CoinWeek. I've authored nearly 1,000 articles here at The Fun Times Guide to Coins (many of them with over 50K shares), and I welcome your coin questions in the comments below!