This post may contain affiliate links. If you buy thru these links, we may earn a commission at no additional cost to you.
---
Did you know some 1991 quarters can be worth over $1,600 apiece?
Amazingly, some of these modern clad quarters are worth well more than face value — the key is knowing which 1991 quarters to keep and which ones you can safely spend.
In this article you will learn why certain 1991 quarters are worth more than others. Find out which 1991 quarters you should be saving and not spending — based on the detailed features appearing on those coins.
Fun Facts About 1991 Quarters
The 1991 quarter carries designs by John Flanagan, who adopted a famous bust of first U.S. President George Washington that was created in the 1780s by Jean-Antoine Houdon.
This design first appeared on the obverse ("heads side") of the quarter in 1932 and was paired with Flanagan's take of a heraldic eagle for the reverse ("tails side").
Where is the mintmark on a 1991 quarter?
All 1991 quarters are supposed to carry a mint letter stamp known as a mintmark — this tells where the coin was struck.
There are 3 possible mintmarks that you will find on a 1991 quarter:
Philadelphia Mint — "P" mintmark
Denver Mint — "D" mint mark
San Francisco Mint — "S" mintmark
So, where is the mintmark located?
You'll find the P, D, or S mintmark on the right side of the obverse — just behind (viewer's right) of the bow in Washington's ponytail.
Are there any 1991 silver quarters?
We hear from time to time about people who want to know 1991 silver quarter error coin values.
They usually ask because such error coins exist for some of the other dates of the Washington quarter.
However, in 1991 the Washington quarter was struck only in copper-nickel clad. So, there is no 1991 silver quarter worth spending your time looking for — because none is known to exist!
Here's a list of all U.S. silver coins.
How much does a 1991 U.S. quarter weigh?
A 1991 quarter should register at 5.67 grams.
But, wait! There's more…
If your 1991 quarter weighs more or less than that, it may still be normal. That's right — the legal tolerance (or weight lenience) of a 1991 quarter is .227 grams more or less.
That means a new, or uncirculated, 1991 quarter can weigh as much as about 5.9 grams or as little as around 5.4 grams and still be a "normal" weight. And well-worn 1991 quarters could weigh even less — due to loss of metal through circulation wear and damage.
If you need a coin scale, these are the best scales for weighing U.S. coins. (Another helpful tool for inspecting your coins more closely is a coin magnifier.) 
Are 1991 quarters rare?
Whether or not you find many 1991 quarters in our pocket change, these coins are generally considered common. They've got the numbers to back this up, too. The U.S. Mint churned out more than 1.2 billion (with a B!) quarters in 1991 — with the Philadelphia and Denver Mints producing the lion's share of these coins.
However, there are some 1991 quarters that are rare and valuable due to their condition being better than average or due to the presence of errors and varieties. We will discuss those in the last section of this article.
First, let's take a look at how much 1991 U.S. quarters are worth today…
How Much Is A 1991 Quarter Worth?
1991-P Quarter Value
The Philadelphia Mint struck 570,968,000 quarters in 1991, and these carry a "P" mintmark.
Since the 1991-P quarter is so common and does not contain any precious metal, worn specimens (like the ones you're most likely to find in circulation) are worth only their face value of 25 cents.
However, uncirculated 1991-P quarters have a typical value of $1 to $2.
The most valuable 1991-P quarter was graded Mint State-67 by Professional Coin Grading Service and sold for $492 in 2013.
1991-D Quarter Value
The 1991-D quarter was produced at the Denver Mint, where 630,966,693 of them rolled off the presses.
These 1991 quarters with their" D" mintmark are quite common and generally are worth only their face value of 25 cents if worn.
Uncirculated 1991-D quarters are worth $1 to $2 apiece.
What's the most valuable 1991-D quarter worth? It's a 1991-D quarter that was graded Mint State-67 by Professional Coin Grading Service. This coin sold for a whopping $1,680 in a 2019 auction.
1991-S Quarter Value
The 1991-S quarter isn't a coin that you're likely to find in spare change… But if you do, consider yourself lucky!
These special coins weren't intended to circulate. Rather, they were specifically made with the coin collector in mind. They were struck as proofs — which are manufactured using highly polished blanks that are struck on high-tonnage presses with specially prepared dies.
The San Francisco Mint struck 2,867,787 of these 1991-S quarters, and they were sold in sets of proof coins directly to customers.
A typical 1991-S quarter is worth $3 to $5.
The most valuable 1991-S quarter was graded Proof-70 Deep Cameo by Professional Coin Grading Service and sold for $558 in 2013.
IMPORTANT: Do You Know The Grade Of Your 1991 Quarter?
To determine the true value of your 1991 quarter, you first need to know what condition (or grade) your coin is in.
So, grab a coin loupe and a copy of the U.S. Coin Grading Standards book. Then, watch this video to see how to grade coins yourself at home:
---
These are the best coin grading apps that make grading coins SO much easier!
Rare 1991 Quarter Errors To Look For
Some of the most valuable 1991 quarters carry errors and varieties.
Now, bear in mind that most of the "unusual" things that you may find on an old coin plucked from circulation are typically signs of post-mint damage and not errors.
Let's look at a few of the most valuable types of errors and varieties you may find on a 1991 quarter and what those types of error coins are worth today…
1991 Doubled Die Quarter Error
Double die quarter errors are often rare and valuable — which is why people frequently ask about what these error variety coins are worth. But let's do clear one thing up… These are known as doubled dies, not double dies.
Doubled die means the coin was struck by a die that was accidentally engraved with a doubled image — resulting in a slightly overlapping misalignment of the same design twice.
With regard to U.S. quarters from the year 1991, there unfortunately are not any major doubled dies known that are worth a ton of money.
However, obscure doubled dies with minor doubling do turn up occasionally, and pieces similar to those often take between $20 and $50 apiece.
1991 Off-Center Quarter Error
Off-center errors on 1991 quarters are both cool and valuable. They range in value depending on how much of the design was struck off center and what details on the coin remain.
A 1991 quarter missing 5% to 10% of its design would be valued in the neighborhood of $10 to $20.
A 1991 quarter with around half (50%) of its design missing and still showing a complete date can fetch $150 to $200 or even more.
1991 No Ridge / Smooth Edge Quarter Error
The quarter is the workhorse coin of the American economy these days, and U.S. quarters see heavy use in vending machines — which can cause a lot of edge wear. This heavy edge wear is often what causes a quarter to lose the ridges (reeds) on the edge of the coin.
Heavily worn 1991 quarters with smooth edges are usually worth just their face value of 25 cents.
However, there is a type of smooth edge / no ridge quarter error known as a broadstrike. These unique error coins, struck outside of their retaining collar, are noticeable due to being thinner and wider than normal.
A 1991 broadstrike quarter error has a typical value of $20 to $30.
---
READ NEXT: Rare Quarters You Could Actually Find In Spare Change Today!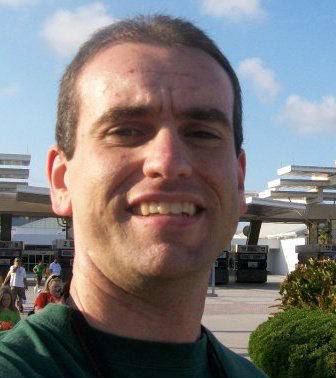 I'm the Coin Editor here at TheFunTimesGuide. My love for coins began when I was 11 years old. I primarily collect and study U.S. coins produced during the 20th century. I'm a member of the American Numismatic Association (ANA) and the Numismatic Literary Guild (NLG) and have won multiple awards from the NLG for my work as a coin journalist. I'm also the editor at the Florida United Numismatists Club (FUN Topics magazine), and author of Images of America: The United States Mint in Philadelphia (a book that explores the colorful history of the Philadelphia Mint). I've contributed hundreds of articles for various coin publications including COINage, The Numismatist, Numismatic News, Coin Dealer Newsletter, Coin Values, and CoinWeek. I've authored nearly 1,000 articles here at The Fun Times Guide to Coins (many of them with over 50K shares), and I welcome your coin questions in the comments below!