This post may contain affiliate links. If you buy thru these links, we may earn a commission at no additional cost to you.
---
Have a 1981 penny?
If you like collecting old copper pennies, then you probably have some 1981 pennies laying around and want to find out what they're worth.
Or maybe you've heard something about keeping 1981 pennies because they're worth more than face value. (Spoiler alert: all 1981 pennies are worth more than face value!)
There's even a rare 1981 penny you should be looking for in special collector proof sets.
Want to find out more about 1981 pennies? You've come to the right place!
1981 Penny Value
Let's cut right to the chase. Your 1981 penny is worth at least 2 cents, or double its face value. Some are worth even more than that.
Why are 1981 pennies worth more than face value anyway? Even though nearly 13 billion pennies were made in 1981 and they're extremely common, they also contain copper — it's the copper content of the 1981 penny that makes these old coins worth more than their face value.
We'll talk more about all of this in a minute.
However, you should know that many people are hoarding 1981 Lincoln Memorial pennies due to their copper value. And you probably will want to keep them, too.
Remember, each 1981 penny is worth at least twice face value — and if copper values rise, these old pennies may be worth even more!
There are several types of 1981 pennies. You'll find them listed below, along with their values:
1981 Philadelphia (No Mintmark) penny – 7,491,750,000 (7.49 billion) minted; 20 to 40+ cents
1981-D (Denver) penny – 5,373,235,677 (5.37 billion) minted; 20 to 40+ cents
1981-S (San Francisco) Type 1 proof penny – 4,063,083 minted; $2+
1981-S (San Francisco) Type 2 proof penny – mintage included above; $12+
*Values are for problem-free coins (no cleanings, holes, porosity, etc.) in uncirculated condition or proof. Circulated 1981 pennies are generally worth about 2 cents each.
1981 Penny Facts
As I've already mentioned, 1981 pennies are made from a copper-based composition.
This composition consists of 95% copper and 5% zinc. It's the same composition that had been used to make Lincoln pennies since 1962 and is similar to the 95% copper, 5% tin and zinc composition used to make pennies virtually every year since 1864.
The copper composition of 1981 pennies also makes them historic.
Why? Because 1981 was the last full year copper was the primary metal used in making circulating United States pennies.
Perhaps you're wondering why officials at the United States Mint would change the copper composition of the one-cent coin after it worked for nearly 120 years. If something isn't broken, then why fix it, right?
The problem wasn't with the copper itself. It worked well for the penny during all of those years. The public even missed the traditional old penny when zinc-coated steel pennies were made in 1943 to help save copper for the ammunitions and other military needs during World War II.
However, copper has always been an important, valuable metal. Its bullion value rose significantly during the 1970s — even forcing the government to experiment with cheaper aluminum pennies in 1974. Those didn't pan out, and copper values fell back down… for a few years, anyway.
By 1981, copper prices were back on the rise, and the cost of making a penny soon approached the actual face value of the coin. This situation once again persuaded officials at the United States Mint and U.S. Treasury to consider making pennies from a cheaper metal.
By the end of 1981, the decision was set – the Mint would begin making copper-plated zinc pennies in 1982 to help lower the cost of making the nation's lowest-denomination coin.
The first zinc-based Lincoln cents were made at the West Point Mint on January 7, 1982. Copper pennies were still made at the other mints during the first half of 1982. But by the end of the year, the transition was complete, and so-called Zincoln pennies were the new norm.
This means 1981 is the last year of the traditional old copper pennies.
NOTE: The United States Mint did strike a small number of copper pennies to make 2009 Bicentennial Lincoln cents. However, these coins were not released into circulation.
Rare 1981-S Type 2 Pennies
You may have noticed 2 listings for 1981-S proof pennies in the list of coin values above.
1981-S Type 1, or "Filled S" — have an S mintmark that looks a little bit like an S-shaped blob, with the ends of the "S" not very clearly defined and touching the middle part of the mintmark
1981-S Type 2, also known as the "Clear S" — much more well defined, and the ends of the "S" are well clearer with bulbous serifs
The S mintmark changes weren't confined to the 1981 penny alone. There also 2 proof varieties of the 1981-S Jefferson nickel, Roosevelt dime, Washington quarter, Kennedy half dollar, and Susan B. Anthony dollar.
What Else Happened When Your 1981 Penny Was Made?
1981 was a busy year, and many noteworthy and historic events were going on when 1981 pennies were being made.
Here's a look at just a few of the things that were happening when your 1981 penny was struck:
Democratic President Jimmy Carter handed over the reigns of the United States to Republican Ronald Reagan, who had served as the governor of California from 1967 to 1975. The change in power, which also included incoming Vice-President George H.W. Bush, marked a significant shift in economic, social, and international policies that shaped the culture of the United States and diplomatic proceedings with the Soviet Union and other nations as the decade of the 1980s continued unfolding.
As President Reagan was inaugurated in Washington, D.C., the Iranian hostage crisis that had begun in 1979 came to an end. The 52 hostages were held for 444 days.
President Reagan was nearly assassinated on March 30, 1981 when John Hinckley, Jr., a deranged man obsessed with actress Jodie Foster, shot the president in Washington, D.C. The Reagan shooting came only a few months after former Beatles musician John Lennon was assassinated in New York City in December 1980 and happened just weeks before Pope John Paul II was shot (and not killed) in Vatican City on May 13. Five months later, in October, President of Egypt Muhammad Anwar el-Sadat was assassinated.
Amid the tragedies of assassinations and other high-profile shootings, there was plenty of good news in 1981 — including the royal wedding of Prince Charles and Lady Diana Spencer at St. Paul's Cathedral in London on July 29, 1981.
The first NASA space shuttle launch occurred on April 12. Space Shuttle Columbia flew into orbit with astronauts Robert Crippen and John Young on board. Space shuttle missions that followed allowed U.S. astronauts and scientists to perform thousands of space experiments and later also helped build the International Space Station.
The largest construction project on Earth at the time was taking shape near Orlando, Florida. EPCOT Center was being built as the second major theme park at the famous Walt Disney World complex. It opened the following year.
On September 25, Sandra Day O'Connor became the first female justice on the United States Supreme Court.
Top movies in 1981 included Raiders of the Lost Ark, Arthur, The Great Muppet Caper, For Your Eyes Only, Chariots of Fire, On Golden Pond, Stripes, and The Cannonball Run.
On the small screen, popular TV shows included Three's Company, M*A*S*H, Taxi, Archie Bunker's Place, Laverne & Shirley, and The Jeffersons. Debuting in 1981 were Dynasty, Hill Street Blues, and People's Court.
Hit songs on the radio in 1981 were "Let's Groove" by Earth, Wind & Fire, "Jesse's Girl" by Rick Springfield, "Bette Davis Eyes" by Kim Carnes, "Physical" by Olivia Newton-John, "Lady (You Bring Me Up)" by the Commodores, and "Start Me Up" by The Rolling Stones.
Music Television Network, better known as MTV, debuted on August 1, 1981.
Meanwhile, the first public demonstration of the compact disc appeared on a BBC show called Tomorrow's World — when the Bee Gees heralded the new audio CD technology with the release of their new album Living Eyes.
San Francisco's KRON-TV reported on the rise of a new computer technology called the Internet. Predictions suggested the Internet would eventually change the way society works, even allowing people to read the daily news on their computers.
1981 primitive Internet report on KRON
More Info About The 1981 Penny
In addition to the links I've included above, here are some other resources to help you learn more about your 1981 penny: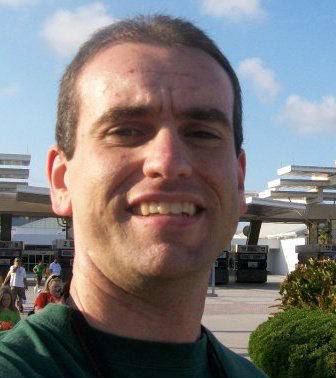 I'm the Coin Editor here at TheFunTimesGuide. My love for coins began when I was 11 years old. I primarily collect and study U.S. coins produced during the 20th century. I'm a member of the American Numismatic Association (ANA) and the Numismatic Literary Guild (NLG) and have won multiple awards from the NLG for my work as a coin journalist. I'm also the editor at the Florida United Numismatists Club (FUN Topics magazine), and author of Images of America: The United States Mint in Philadelphia (a book that explores the colorful history of the Philadelphia Mint). I've contributed hundreds of articles for various coin publications including COINage, The Numismatist, Numismatic News, Coin Dealer Newsletter, Coin Values, and CoinWeek. I've authored nearly 1,000 articles here at The Fun Times Guide to Coins (many of them with over 50K shares), and I welcome your coin questions in the comments below!