Found a 1920 penny and want to know what it's worth?
I'm a longtime coin collector who has saved wheat pennies since the 1990s.
Today, I'm going to help you figure out the value of your 1920 wheat penny!
How Much Is A 1920 Penny Worth?
There are many factors that are used to determine how much an old penny is worth — including:
The condition of your penny (circulated, uncirculated, proof)
Where your wheat penny was minted (you can tell by looking at the coin's mintmark)
Whether your penny has any errors or varieties (I'll tell you about a few in a minute)
The value of 1920 pennies ranges from only a few cents to a few thousand dollars. Here's a rundown on what typical 1920 Lincoln wheat cents are worth:
1920 no mintmark penny (Philadelphia mint) — Values range from 15 cents to $1 in well-worn condition and $20 to $40 in typical uncirculated grades with chocolate-brown toning. Red mint state pieces range in value from $100 to nearly $10,000.
1920-D penny (Denver mint) — A 1920-D penny is worth 20 cents to $2 in well-worn condition and $70 to $250 for chocolate-brown specimens in typical uncirculated grades. Red uncirculated examples are worth anywhere from $150 to $20,000+.
1920-S penny (San Francisco) — A 1920-S penny in well-circulated grade is worth $1.50 to $7, while typical mint state pieces range in value from $125 to $500+. In red mint state, examples are worth $1,000 to $10,000+
What's The Most Valuable 1920 Wheat Penny?
While the 1920 penny is common in worn (circulated) grades, it's a pretty scarce coin in uncirculated condition.
The rarest 1920 wheat pennies are those that are in the highest grades and exhibit original red color. These super-nice pennies look pretty much like they did the day they were struck.
Because it's so hard to find uncirculated 1920 Lincoln wheat cents that look brand new, they're also extremely valuable.
In fact, the most valuable 1920 wheat penny sold was a 1920-S Lincoln cent graded by Professional Coin Grading Service as a MS-65 Red, which sold for $44,063 in July 2013. Now there's a pretty penny, huh?
How Many 1920 Pennies Were Made?
The short answer? About 400 million!
Here are the exact mintage numbers by U.S. Mint facility:
1920 no mintmark penny (Philadelphia mint) — 310,165,000 minted
1920-D penny (Denver mint) — 49,280,000
1920-S penny (San Francisco mint) — 46,220,000
As you can tell by these numbers, the branch-mint 1920 Lincoln cents (those made at the Denver and San Francisco Mints) are the scarcest. This is the case for most of the years in the Lincoln cent series.
Lincoln cent enthusiasts regard all pre-1933 branch-mint Lincoln cents  as relatively scarce. They are also much more difficult to obtain in the higher grades than similar specimens from the Philadelphia Mint.
Are There Any 1920 Error Pennies?
Yes… there's at least one type of 1920 doubled die penny known to exist.
It's a 1920-S Lincoln cent exhibiting an extra eyelid for Lincoln.
This piece is not necessarily well known — therefore, its value wouldn't be as strong as, say for a more popular error like the 1955 doubled die penny. But still, similar types of doubled die coins sell for anywhere from $50 to $200+, and it's worth keeping an eye out for! (See what I did there?)
There are many other kinds of 1920 wheat penny errors to look for — including:
I would encourage you to keep on the lookout for any unusual-looking pennies.
Just remember, not all odd-looking coins are errors — many of the strangest coins are really just coins that were damaged outside of the mint.
Still… there are several types of cool errors worth seeking. You might just hit it big by finding a rare 1920 penny error!
What Else Happened When The 1920 Wheat Penny Was Made?
1920 was one of the busiest years of the early 20th century. Here's a look at just a few of the events and headlines from the beginning of the Roaring 20s!
Women in the United States gained the right to vote with the passage of the 19th Amendment.
The 18th Amendment also passed in 1920 — prohibiting the "manufacture, sale, or transportation of intoxicating liquors." But the law did little to actually stop drinking and was repealed by the 21st Amendment in 1933.
A horse-drawn cart with an explosive device exploded on Wall Street in New York City by the J.P. Morgan bank building — killing 38 people and injuring hundreds. The Wall Street Bombing was the worst terrorist attack in the United States until the Oklahoma City Bombing in 1995.
Pittsburgh's KDKA became the first radio station to transmit a commercial radio broadcast.
Among the most popular movies of 1920 were Dr. Jekyll and Mr. Hyde, Last of the Mohicans, and The Cabinet of Dr. Caligari.
Top songs in 1920 included "Swanee" by Al Jolson, "The Japanese Sandman" by Paul Whiteman, and "I'll Be With You (In Apple Blossom Time)" by Charles Harrison.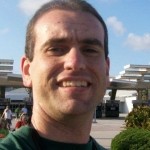 I'm a roller coaster junkie, a weather enthusiast, a frequent traveler, and a numismatist. My love for coins began when I was 11 years old. I primarily collect and study U.S. coins produced during the 20th century. I'm a member of the American Numismatic Association (ANA) and the Numismatic Literary Guild (NLG). I've also been studying meteorology and watching weather patterns for years. I enjoy sharing little-known facts and fun stuff about coins, weather, travel, health, food, and living green… on a budget.
...