This post may contain affiliate links. If you buy thru these links, we may earn a commission at no additional cost to you.
---
Hermon A. MacNeil's Standing Liberty design graced United States quarter dollar coins from 1916 to 1930.
Replacing the Barber quarter and preceding the famous Washington quarter that would being production in 1932, Standing Liberty quarter production spanned from World I until the Great Depression.
Tens of millions of Standing Liberty quarters were made, but for various reasons, it seems few non-coin collectors know much about this beautiful coin series.
Part of that may be due to the relatively short 14-year timeframe that the coin saw production. Another reason may be that the Washington Quarter's now 80-year reign as king of the 2-bit design has overshadowed the Standing Liberty series.
At any rate, there are legions of coin collectors who fancy the Standing Liberty quarter design and for good reason; it's a beautiful installment among the revival of U.S. coin designs during the early 1900s that also saw the debut of the Buffalo nickel, Mercury dime, Walking Liberty half dollar and Peace dollar.
Types of Standing Liberty Quarters
There are 3 varieties in the Standing Liberty Quarter series. These include:
Variety I (1916-1917) – No mail across Miss Liberty's chest; no stars below eagle
Variety II (1917-1924) – Mail across chest; stars below eagle
Variety III (1925-1930) – Recessed date
In general, the most common type is the Variety III Standing Liberty quarter, though roughly half the dates from Variety II are fairly easy to find, also.
Among Variety I, only the 1917-dated coins are considered common; the 1916 Standing Liberty quarter is among the highly rare U.S. coins, with a mere 52,000 of these first-year Standing Liberties produced.
All surviving 1916 Standing Liberty quarters are worth a princely sum, as you will see below in the values section.
The Standing Liberty quarter is collected by date-and-mintmark by many coin collectors, though relatively few of these numismatists can afford to collect every single date, largely because of the hefty price tag on the 1916 quarter. Also, finding high-quality examples of these coins can be fairly difficult, since not all were struck very well; premiums are paid for examples that clearly show all the features of Miss Liberty's head.
Standing Liberty Quarter Values
Standing Liberty quarter values across the board generally reflect prevailing silver bullion values, with scarcer dates considerably more expensive.
While not necessarily indicative of future performance, the Standing Liberty Quarter values from the 1965, 1985, and 2005 editions of A Guide Book of United States Coins (by R.S. Yeoman) show that some of the scarce dates have increased substantially in price over the years, while other dates have more or less only kept pace with inflation.
1916 $225 (1965) $1,100 (1985) $2,500 (2005)
1917-D Variety II $7 (1965) $20 (1985) $40 (2005)
1918-S 8/7 $300 – Very Good (1965) $1,400 (1985) $1,750 (2005)
1919-D $25 (1965) $45 (1985) $75 (2005)
1919-S $25 (1965) $45 (1985) $75 (2005)
1921 $20 (1965) $50 (1985) $160 (2005)
1923-S $30 (1965) $100 (1985) $250 (2005)
1924-D $5.50 (1965) $25 (1985) $50 (2005)
1924-S $8.50 (1965) $15 (1985) $26 (2005)
1927-S $6 (1965) $12 (1985) $25 (2005)
*All values are for coins in a grade of "Good" unless otherwise stated.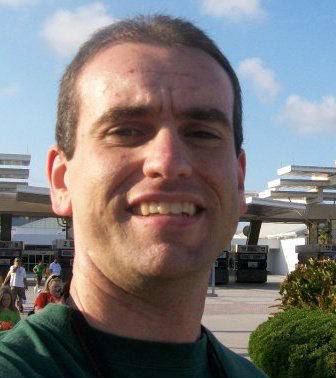 I'm the Coin Editor here at TheFunTimesGuide. My love for coins began when I was 11 years old. I primarily collect and study U.S. coins produced during the 20th century. I'm a member of the American Numismatic Association (ANA) and the Numismatic Literary Guild (NLG) and have won multiple awards from the NLG for my work as a coin journalist. I'm also the editor at the Florida United Numismatists Club (FUN Topics magazine), and author of Images of America: The United States Mint in Philadelphia (a book that explores the colorful history of the Philadelphia Mint). I've contributed hundreds of articles for various coin publications including COINage, The Numismatist, Numismatic News, Coin Dealer Newsletter, Coin Values, and CoinWeek. I've authored nearly 1,000 articles here at The Fun Times Guide to Coins (many of them with over 50K shares), and I welcome your coin questions in the comments below!