This post may contain affiliate links. If you buy thru these links, we may earn a commission at no additional cost to you.
---
Did you know that your 2007 George Washington dollar coins may be worth several hundred dollars?
Maybe not all, but some of them are.
Today, I'm going to share with you which George Washington gold dollar coins are worth the big bucks.
…And which ones you can safely spend at face value!
2007 Presidential Dollar Coin Facts
The George Washington dollar was the first coin issued as part of the long-running Presidential $1 Coin program — which began in 2007 and ran for consecutive years until 2016.
Honoring each of the nation's deceased presidents in the order that they served in the White House, the Presidential dollars saw 39 different designs over the course of 10 years.
NOTE: The United States Mint may resume the series on a sporadic basis in the future — to honor former presidents after they have passed on, following the original ending of the series in 2016.
As these dollar coins pay homage to U.S. presidents in the order that each was commander in chief, George Washington was the first to be memorialized in the series.
George Washington Dollar Coin Errors & Varieties
The Philadelphia and Denver Mints struck a combined total of 340,360,000 examples of the 2007 Washington dollar for circulation — 176,680,000 in Philly and 163,680,000 in Denver. These pieces are, therefore, quite common.
There are also the "S" mintmarked proof versions sold to coin collectors in proof sets. These, too, are numerous and quite common — with a mintage of 3,965,989.
However, several interesting varieties did turn up for the George Washington dollars…
2007 Godless Dollars Missing Edge Lettering
The nation's motto "IN GOD WE TRUST" is stamped on the edge of the Washington dollar along with the date, mintmark, and inscription "E PLURIBUS UNUM."
A small but significant number of 2007 Washington dollars were struck without getting their edges stamped. This may have happened because the edge lettering was applied on these coins at a stage after the obverse and reverse was already struck.
George Washington gold dollar coins without "IN GOD WE TRUST" are technically known as Plain Edge dollars. But they were quickly dubbed the more colorful name "Godless Dollars" by coin collectors. They became highly popular and collectible error coins!
Values for this coin once ranged as high as $600, but as the number of specimens grew and demand waned somewhat, prices eventually fell. Now, a George Washington Godless Dollar error coin in typical uncirculated condition is worth closer to $50. Beware, as many fakes exist.
The U.S. Mint made attempts to avoid such a glaring error from happening again. However, a similar error involves the 2007 John Quincy Adams dollar struck later that year.
The problem was avoided altogether beginning in 2009 — when the motto "IN GOD WE TRUST" was moved to the obverse of the coin.
Washington Position A Dollars
The edge lettering was struck on Washington dollars oriented either upside down and right-side up, relative to the direction the letters face the president's portrait on the coin.
To distinguish which is which, collectors describe edge lettering facing upside down (the opposite direction of the president's portrait when it faces up) as Position A dollars.
Washington Position B Dollars
Washington dollars with the edge lettering facing right-side up to the president's portrait are defined as Position B.
Neither Position A nor Position B is necessarily scarce. But many collectors do like to categorize the dollar coins by relative position of the edge lettering — and some attempt to collect both varieties for each design.
---
Must read: Rare Coins vs. Scarce Coins
How Much Is A George Washington Dollar Coin Worth?
Here's a list of the most valuable 2007 Washington dollar coins:
As mentioned earlier, George Washington Godless dollars in average uncirculated condition are worth around $50. But pieces in top condition are worth hundreds, even thousands of dollars. For example, George Washington Godless dollars graded Mint State-68 are worth $2,000 or more!
The 2007-D Position A George Washington dollar is quite scarce in the higher uncirculated grades. Examples grading Mint State-67 are worth more than $300.
The 2007-S proof George Washington dollar coin is a great collectible — but it's considerably common. You can buy one for $3 to $5.
The regular-issue business strikes from the Philadelphia and Denver Mints are worth $1.50 to $2 in average Mint State grades. Worn examples (the type you'd find in your pocket change) are worth face value.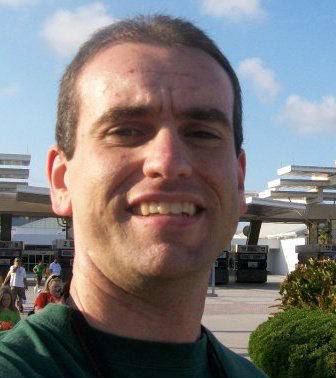 I'm the Coin Editor here at TheFunTimesGuide. My love for coins began when I was 11 years old. I primarily collect and study U.S. coins produced during the 20th century. I'm a member of the American Numismatic Association (ANA) and the Numismatic Literary Guild (NLG) and have won multiple awards from the NLG for my work as a coin journalist. I'm also the editor at the Florida United Numismatists Club (FUN Topics magazine), and author of Images of America: The United States Mint in Philadelphia (a book that explores the colorful history of the Philadelphia Mint). I've contributed hundreds of articles for various coin publications including COINage, The Numismatist, Numismatic News, Coin Dealer Newsletter, Coin Values, and CoinWeek. I've authored nearly 1,000 articles here at The Fun Times Guide to Coins (many of them with over 50K shares), and I welcome your coin questions in the comments below!