Do you live in the United States? If so, then did you ever find it interesting when you looked at the coins you received as change during a sales transaction only to find a Canadian coin sitting in your hands?
If you are like the millions of Americans who live near the Canadian border or in a region with high levels of tourism and commerce from Canadians (as I do in the case of the latter), then you likely have come across at least one or two Canadian coins — and likely far more.
Canadian coins are beautiful in every respect. Most Canadian coins depict some wonderful images of nature, animals, and Canada's culture. The obverse of Canadian coins has always honored royalty; since 1953, that has been none other than Her Majesty Queen Elizabeth II. The wonderful images found on the reverse of most Canadian coins make collecting them a satisfying pastime.
Unique Canadian Coins
While some Americans may grumble at the idea of receiving Canadian coins because of the historically lower exchange rate of Canadian currency, I never have.
After all, Canadian coins provide me an exciting coin collecting venue outside of the usual U.S. coins I am accustomed to seeing in circulation.
Denominations of Canadian Coins
Canadian coin denominations generally follow denomination standards of U.S. coins.
Circulating Canadian coins are produced in the following denominations:
NOTE: Canadian dollars struck since 1987 depict an image of the common loon — these Canadian dollar coins are famously called Loonies. The two dollar coins show an image of a polar bear — these coins are called Canadian Toonies.
Eye-Catching Canadian Coins
Canadian coins caught my eye early in my coin collecting journey:
The majestic schooner floating in the crisp Canadian waters as seen on the reverse of the Canadian dime
The busy beaver on the reverse of the nickel
A patriotic Maple leaf on the reverse of the cent
I found these Canadian coins unique in comparison to the images seen on U.S. coins at the time. (Bear in mind that I began collecting coins several years before the appearance of the diverse images of the U.S. 50 States Quarters.)
By the way, just for the record, the Canadian Coat of Arms appears on the reverse of most Canadian half-dollars. It's not necessarily a scene straight out of the Canadian wilderness, but still a beautiful rendering in its own right.
Canadian Coins That Got My Attention
When I caught a glimpse of the iconic caribou on the reverse of the quarter and the beautiful Voyageur scene (complete with Northern Lights) on the reverse of the pre-1988 Canadian dollars (Canadian Loonies), I was hooked on collecting Canadian coins.
Why? Well, I guess one could say that I appreciate the natural imagery found on many Canadian coins. In every respect, they represent a refreshing alternative to collecting U.S. coins, and they are always good for a numismatic trip out of the United States.
Where To Find Canadian Coins
For those who do not find Canadian coins in their pocket change frequently enough to actively collect coins from the Great White North, consider purchasing Canadian coins from a coin dealer. There are several coins dealers who specialize in Canadian coins. You might also consider buying Canadian coins straight from the source itself — the Royal Canadian Mint.
The Royal Canadian Mint offers collectors several types of sets and packages which contain beautiful examples of Canadian coins from the current year.
If you would like more information on Canadian coins, consider purchasing the latest copy of the Standard Catalog of World Coins, a product of Krause Publications.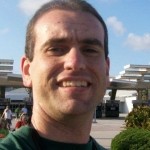 I'm a roller coaster junkie, a weather enthusiast, a frequent traveler, and a numismatist. My love for coins began when I was 11 years old. I primarily collect and study U.S. coins produced during the 20th century. I'm a member of the American Numismatic Association (ANA) and the Numismatic Literary Guild (NLG). I've also been studying meteorology and watching weather patterns for years. I enjoy sharing little-known facts and fun stuff about coins, weather, travel, health, food, and living green… on a budget.
...