This post may contain affiliate links. If you buy thru these links, we may earn a commission at no additional cost to you.
---
There are 4 kinds of 2009 pennies honoring the 200th birthday of President Abraham Lincoln.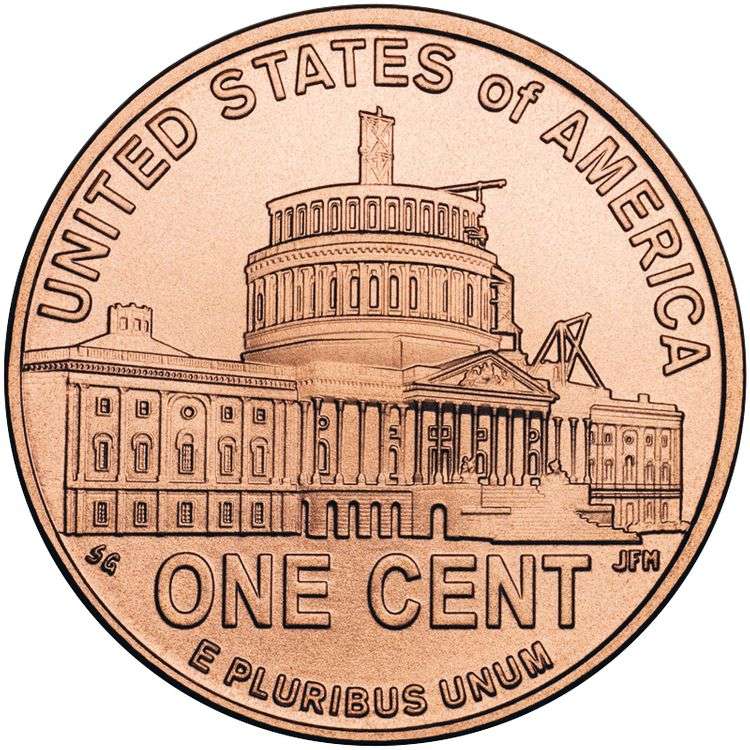 These 2009 Lincoln Bicentennial pennies each have a special commemorative design honoring different chapters of Lincoln's life:
Starting with his early years in a Kentucky log cabin
Tracing through his formative years when he was coming of age
Paying homage to his professional life in the U.S. Senate
Memorializing him as the nation's 16th president
The fourth of the 2009 Lincoln Bicentennial pennies depicts the president during his time as commander-in-chief — when the U.S. Civil War was ongoing, and he was faced with the monumental challenge of leading the nation during a time of transition.
Fun Facts About The 2009 Presidency Penny
This is the final installment in a special series of 2009 commemorative pennies that celebrate the 200th anniversary of Abraham Lincoln's birth in 1809.
The Lincoln Presidency penny shows the dome of the U.S. Capitol Building under construction — as seen when Lincoln was inaugurated on March 4, 1861. Not only does this particular image serve to honor Lincoln's presidency, but it also symbolizes a nation that was itself still under construction. (The official start of the Civil War was just weeks away, and the United States was a geographically expanding nation that had yet to address a number of festering issues, including slavery, which came to an end in 1863.)
As the fourth and final issue of this one-year-only program narrating scenes from Lincoln's life, the 2009 Lincoln Presidency penny serves as a somber conclusion — Lincoln helped keep the United States whole despite the Civil War, but he was assassinated by Confederate sympathizer John Wilkes Booth on April 14, 1865. Neither the grisly event nor Lincoln's death is directly addressed on any of the 2009 pennies, but the 2010 penny kicks off a new permanent design depicting a Union Shield — which symbolizes the unity of the nation, thanks to the nation's steady leadership under Lincoln.
There are 3 kinds of finishes on the 2009 Presidency penny — including business strikes, proofs, and satin strikes from mint sets.
The 2009 Presidency pennies in proofs sets and mint sets are made with a 95% copper, 5% tin and zinc composition — just like the first Lincoln pennies in 1909!
The heads side of this Lincoln Bicentennial penny was designed by Victor David Brenner. The tail's side was designed by Susan Gamble.
The Philadelphia Mint struck 129,600,000 of the 2009 Presidency pennies for circulation, the Denver Mint produced 198,000,000 for commerce, and the San Francisco Mint made 2,995,615 for proof sets.
The total number of these 2009 pennies made was more than enough for each American at that time to own at least one example of the Lincoln Presidency penny!
Is The 2009 Lincoln Presidency Penny Rare?
It seems that it has been pretty hard for some people to find any of the 2009 Lincoln pennies, let alone the 2009 Presidency Lincoln cent.
Unfortunately for anyone who is just now finding a 2009 Presidency penny in your pocket change or coin jar… these aren't rare coins. Not at all.
About 330 million of the 2009 Lincoln Presidency pennies were made across 3 U.S. Mint facilities: Philadelphia, Denver, and San Francisco.
2009 Presidency Penny Value
The 2009 Presidency penny with no mintmark (from the Philadelphia Mint) as well as the 2009-D Presidency penny (from the Denver Mint) are both worth face value, if worn.
Most uncirculated examples are worth 10 to 30 cents apiece.
Satin specimens, which were issued in 2009 mint sets, have a value of around $3 to $5 each.
Proofs are worth around $3 each.
The vast majority of 2009 Presidency pennies have a value of approximately $5 or less. However, the nicest specimens are worth much, much more.
The all-time record price for a business-strike 2009 Presidency penny (like the kind you might find in spare change or a bank roll) goes to a specimen that Professional Coin Grading Services encapsulated with a grade of MS68RD. It took $4,700 in a 2016 auction.
Be sure to keep your eyes peeled for 2009 penny errors worth money — like doubled dies. Many of these are worth $20 to $50… or even more!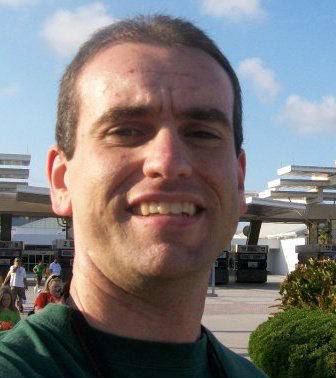 I'm the Coin Editor here at TheFunTimesGuide. My love for coins began when I was 11 years old. I primarily collect and study U.S. coins produced during the 20th century. I'm a member of the American Numismatic Association (ANA) and the Numismatic Literary Guild (NLG) and have won multiple awards from the NLG for my work as a coin journalist. I'm also the editor at the Florida United Numismatists Club (FUN Topics magazine), and author of Images of America: The United States Mint in Philadelphia (a book that explores the colorful history of the Philadelphia Mint). I've contributed hundreds of articles for various coin publications including COINage, The Numismatist, Numismatic News, Coin Dealer Newsletter, Coin Values, and CoinWeek. I've authored nearly 1,000 articles here at The Fun Times Guide to Coins (many of them with over 50K shares), and I welcome your coin questions in the comments below!