This post may contain affiliate links. If you buy thru these links, we may earn a commission at no additional cost to you.
---
In 2009, the United States Mint honored the 200th birthday of President Abraham Lincoln's birth with a special series of pennies honoring the American icon's life — from his early years growing up in a Kentucky log cabin to his rise to the White House as the nation's 16th president.
The 2009 Formative Years penny saw the second commemorative reverse design in a series of 4 that were released.
The 2009 Lincoln bicentennial pennies were released into circulation and became popular collectibles.
The Formative Years Lincoln Penny
Serving as the second penny in the 4-coin 2009 Lincoln Bicentennial series, the 2009 Formative Years Lincoln cent is a natural continuation from the first design which depicts Lincoln's humble early boyhood home. That first home was a Kentucky log cabin and it can be seen on the 2009 Early Childhood Lincoln Log Cabin penny.
The Formative Years coin shows a young Abe reading a book while sitting on a log.
The studious sort, he may have been taking a break while splitting logs, perhaps reading something from one of history's great philosophers, or taking in one of the many great works that were being written in the day.
Lincoln would grow up to become a lawmaker and, eventually, president — as we see on later designs in the 2009 Lincoln Bicentennial Cent series.
Is This 2009 Lincoln Penny Rare?
Many people who find a 2009 Formative Years Lincoln penny in pocket change may think they have landed a rare coin because it looks so unusual.
However, these aren't rare coins. More than 700 million were made, and these coins are extremely common in circulation. They can also be found in coin rolls from banks.
2009 Lincoln Formative Years Penny Value
The 2009 Formative Years penny with no mintmark (signifying that it was made at the Philadelphia Mint) and the 2009-D Formative Years penny are both worth face value, if worn.
Typical uncirculated examples are worth 10 to 30 cents apiece.
Satin examples from 2009 mint sets have a value of $3 to $5 each.
Proofs are worth around $3 each.
While most 2009 Lincoln Formative Years pennies are worth a few bucks at most, one business-strike example from the Philadelphia Mint (no mintmark) that was graded MS67RD by Professional Coin Grading Service sold for $1,995 in a 2010 sale.
Some errors do exist — including 2009 Formative Years pennies with doubled dies. Most of these exhibit only minor doubling and are generally worth $10 to $25.
Fun Facts About This 2009 Lincoln Cent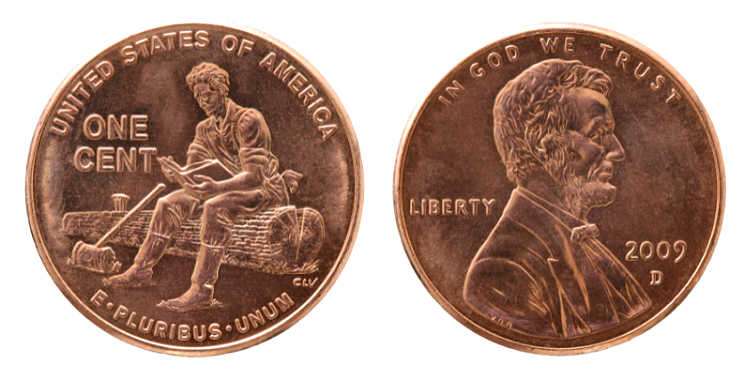 There's so much to know about the 2009 Formative Years penny…
The 2009 Lincoln pennies were made in a number of finishes — including business strikes, proof, and satin:
The business strikes are the ones you'll find floating around in pocket change.
The proofs and satin strikes were made specifically for collectors.
The proofs were distributed only in proof sets, while the satin strikes appear in 2009 uncirculated mint sets.
Interestingly, there's also a difference in the type of metal used to make each of these coins:
The business strikes are produced using the modern-day composition of copper-plated zinc — the same metallic profile used for making Lincoln pennies since 1982.
The satin and proof strikes were minted with the original 1909 composition for the penny — which is 95% copper, 5% tin and zinc.
The obverse (what some call the "heads side") was designed by Victor David Brenner in 1909, while the reverse ("tails side") was created by Charles Vickers.
Where Can You Find Formative Years Lincoln Pennies?
You can find these 2009 Lincoln pennies in circulation — though they are a little harder to find than other dates.
This is because a lot of people hold aside the 2009 Lincoln Bicentennial pennies since they look different from most other pennies.
If you want proofs or satin-finish 2009 pennies, your best bet is to visit a coin dealer. Many carry 2009 proof sets and mint sets.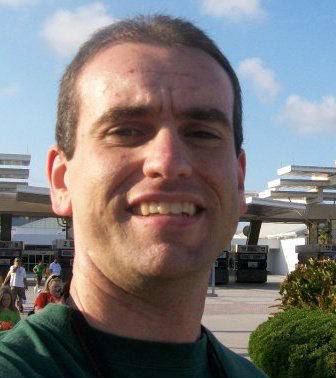 I'm the Coin Editor here at TheFunTimesGuide. My love for coins began when I was 11 years old. I primarily collect and study U.S. coins produced during the 20th century. I'm a member of the American Numismatic Association (ANA) and the Numismatic Literary Guild (NLG) and have won multiple awards from the NLG for my work as a coin journalist. I'm also the editor at the Florida United Numismatists Club (FUN Topics magazine), and author of Images of America: The United States Mint in Philadelphia (a book that explores the colorful history of the Philadelphia Mint). I've contributed hundreds of articles for various coin publications including COINage, The Numismatist, Numismatic News, Coin Dealer Newsletter, Coin Values, and CoinWeek. I've authored nearly 1,000 articles here at The Fun Times Guide to Coins (many of them with over 50K shares), and I welcome your coin questions in the comments below!