This post may contain affiliate links. If you buy thru these links, we may earn a commission at no additional cost to you.
---
Some 1967 coins are worth money — a lot of money.
Granted, while most 1967 coin values aren't all that high, there are some 1967 pennies, nickels, dimes, quarters, and half dollars you should definitely hang onto!
In this article, you will learn exactly what to look for on your 1967 coins — so you'll know which ones you need to keep, and which ones are safe to spend.
Fun Facts About Coins From 1967
The U.S. Mint was maneuvering through a period of change and transition in 1967.
A few years earlier, the United States began experiencing a massive coin shortage. It was primarily driven by rising bullion prices — which led many people to pull 90% silver dimes, quarters, and half dollars from circulation because they were worth more for their intrinsic value than their face value.
To combat the rising silver prices, President Lyndon B. Johnson signed a law in 1965 requiring dimes and quarters to be made from a copper-nickel clad composition. Likewise, the half dollar was debased to a 40% silver format.
Also to help deal with the coin shortage, the U.S. Mint temporarily removed mintmarks from coins in order to reduce collecting activity.
The U.S. Mint further redirected its resources by nixing its annual proof set program and mint set program, replacing them with the special mint set (SMS). The SMS set consists of 5 coins — cent through half dollar — with a special mint token as well.
Interestingly, 1967 was the last year of the mintmark moratorium and special mint set production. Mintmarks returned in 1968, as did the issuance of annual proof sets and mint sets.
Most Valuable Coins From The Year 1967
Okay, now let's talk about the most valuable coins from 1967…
1967 Penny Value
The 1967 Lincoln cent saw a mintage of 3,048,667,100 — making this a very common coin.
It's getting harder and harder to find these old pennies today because of their copper value. That's right, the value of the copper inside pennies is now worth more than the face value of the coin — and people are looking for and removing these coins from circulation because of this.
Here's how much a 1967 penny is worth today:
1967 Nickel Value
The 1967 Jefferson nickel is a common coin, with a production output of 107,325,800. While many of these nickels are falling out of use in circulation due to extensive wear, there are still plenty available among coin collectors.
Here's how much a 1967 nickel is worth today:
1967 Dime Value
The 1967 Roosevelt dime is a copper-nickel clad coin with a massive output of 2,244,007,320 pieces. Many still turn up in pocket change, and they are common coins.
Here's how much a 1967 dime is worth today:
1967 Quarter Value
The 1967 Washington quarter is a widely collected coin that is still commonly seen in pocket change.
Like the dime of the same year, the 1967 quarter is a copper-nickel clad coin and thus does not contain any valuable precious metal. The mintage of 1967 quarters is 1,524,031,848 — well over 1.5 billion.
Here's how much a 1967 quarter is worth today:
1967 Half Dollar Value
The 1967 Kennedy half dollar is a 40% silver coin that was minted in sizable quantities of 295,046,978 pieces.
Here's how much a 1967 half dollar is worth today:
Rare Error Coins From 1967 To Look For
Most 1967 coins were struck at the U.S. Mint correctly — although some may look odd due to post-mint damage or intentional alterations.
Here are some 1967 error and variety coins that were not struck correctly at the U.S Mint. These coins are worth a lot of money:
---
Read Next: A List Of All U.S. Coins Worth More Than Face Value (By Denomination)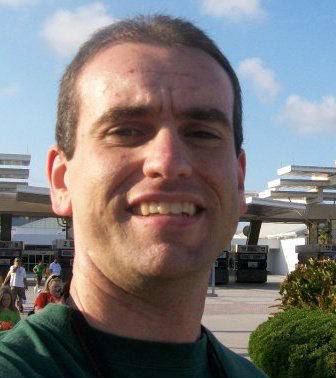 I'm the Coin Editor here at TheFunTimesGuide. My love for coins began when I was 11 years old. I primarily collect and study U.S. coins produced during the 20th century. I'm a member of the American Numismatic Association (ANA) and the Numismatic Literary Guild (NLG) and have won multiple awards from the NLG for my work as a coin journalist. I'm also the editor at the Florida United Numismatists Club (FUN Topics magazine), and author of Images of America: The United States Mint in Philadelphia (a book that explores the colorful history of the Philadelphia Mint). I've contributed hundreds of articles for various coin publications including COINage, The Numismatist, Numismatic News, Coin Dealer Newsletter, Coin Values, and CoinWeek. I've authored nearly 1,000 articles here at The Fun Times Guide to Coins (many of them with over 50K shares), and I welcome your coin questions in the comments below!